Heya, I'm Cyrus, a longtime lurker who's finally decided to post! I'm a nonbinary hobbyist artist and writer currently living in Colorado. I believe reading about the Chernobyl disaster really sparked my interest in abandoned places, but I've always found a certain beauty in the things left behind by humanity and the stories behind them. I'm looking forward to sharing my [somewhat anticlimactic] adventures here and talking to others <3



Hey, everyone! My name is Max!

I live in the Rockford area of Illinois, and I have been interested in urbex for years. I've been exploring a multitude of locations for a long time now, and I feel as if I've exhausted my options, which is what brings me here. I have a lot to contribute to this community, and I hope to exchange information with others. I have a ton of respect for this community and I want to do my part for it.

I look forward to talking to you all!


[last edit 6/11/2020 6:54 AM by ciladex - edited 1 times]

Hello, my name is Brian, 25 years old, I live in the northeast US (Massachusetts), and grew up in an abandoned asylum in town, now converted into apartments. I was blessed with the opportunity to explore this location a few times growing up, but have only in the past year become very seriously interested in exploring, after finding this forum and continuing my research elsewhere. I have explored a few significant locations in this area in the past year, and I will be contributing some photos to relevant threads. Looking forward to all the future experiences I will have via this forum.

Cheers!



Hi, i'm Bambi. I'm pretty new to the official exploring scene though i've always been super drawn to it and intrigued. I'm in Massachusetts. I'm not really a photographer so i have no photos of any abandonment thats ive explored thats interesting. Though recently have been in talks with a friend that is a photographer and we are hoping to explore together at some point.



Hey everyone! I'm a 17 year old explorer from the North Bay in California.

I've always had a passion for exploring abandoned or "off-limits" things and for photography. At some point (probably about 2 years ago), those two interests came together, and I discovered urban exploration. I've had occasional, brief chances to explore abandoned places in other cities, but underground storm drains are my forte: my city has plenty of these, yet an unfortunate lack of abandoned buildings. Because of this, I'm kinda confined to the underworld until I can get my drivers license, but I've made the most out of what's available to me.

I'm eager to get started with this site! I really need another place to share photos of my underground adventures - my friends are certainly thinking I'm insane by now :]



Howdy, I'm an Arizonan and interested in all things urbex. I'm a serious explorer and a casual photographer. Most importantly, I'm just a friendly guy. Been interested in exploration for well over a decade--that one episode of Malcolm in the Middle where the boys go exploring a storm drain probably kickstarted my interest. Hoping to make good use of this site.



I checked out this site years ago when I got really interested it exploring abandoned buildings. I got two really good hits in an abandoned tuberculosis hospital in Ohio and a large school in another nearby town. Since then, I haven't had a partner to go out and do any exploration. I'm taking a vacation soon and I'm right back here to find sites to check out. Normally, I'm not much of a community person, but I figure if I establish myself here, I can see the really interesting sites.

Late July, I'm checking out which direction from where I am (Eastern Panhandle WV) gives me the most sites to checkout before I'm done and head back home. My aim is to update every site that isn't confirmed demolished in that direction and upload recent photos of it, or confirm it's status.

Urbex seems to be the one way I can get out of the house, see something interesting, and skip the crowds.



Whats up I'm Gavin I'm from Arizona and i like to go explore whenever i can. always looking for new spots and new places to explore



Hi all!
I'm Drew, but call me Lighthouse. I am new to UE and live in Marlborough, MA. I love feeding people BBQ in the summer or fancy dinners in the winter. Looking forward to adding a few photos soon.



hello,

my name is Jesse. in Indiana.



Good evening! (To those on the east coast)

I'm somewhat new to the urbex community. I explore New England bouncing from state to state. I also keep my name as "Toad" or "Elder Toad".
Something about me: my caffeine of choice is typically mango/grape Nos
A pleasure to meet you all.



This is also a test of an abandoned warehouse, hopefully it goes through

Hi,
My name is Aubrie. I'm in the Chicago suburbs. I first became interested in exploring because there way an abandoned house near my highschool, all the kids liked to hang out in. Since then I've been all over over the state looking for some Urbex to take photography of.



Hi everyone, I'm Gianna. I am not really new here but new to the posting because for awhile I struggled to figure it all out. I am from Boston, Mass, I love traveling and obviously exploring. I have yet to meet anyone on here but you all seem so wonderful and I look forward to meeting and speaking with you all!




~Silenceoftheabandoned
https://silenceoftheabandoned.com/
Hello Everyone, my name is Dee, I am from Bristol, Pa and love exploring old abandoned and historical buildings! They are my happy place! Great site from what I have digging I have had a chance to do!



Hey what's up everyone, I'm from the southeast side of the Chicagoland area. I'm originally from the city. I dabbled in urbex when I was 16 (many moons ago). My last time exploring I took the wrong person with me and things didn't end too well. I haven't dabbled in urbex since. At the time myself and others were experiencing gentrification- so we were able to venture off into a few old Victorian houses. Growing up in the city as a child I remember being in cars that drove past abandoned factories and thinking how cool it must look inside. This is something that has never left my mind. After so much time I think I'm ready to get back out there- for years I've been watching ppl urbex on YT.



Hi! My name is Carly & I am currently located in NC. I like art, music, & adventure. I don't really know how to fully use this site yet, but if anyone in the NC/VA area would like to reach out/trade places & information send me a message! I am currently looking for an abandoned elementary school I stumbled upon in Reidsville NC that I have not been able to find since. (It had no address & I, stupidly, did not record the coordinates.



Howdy

Long time lurker of this forum, been exploring for about three years and photographing for about 4. Most of my experience has been in live buildings and infrastructure in San Francisco although I've visited a majority of the popular spots. I've got interests in infrastructure, rope access, and mine/cave exploration. Cool to see some cavers and mine explorers on this forum hopefully I'll learn a thing or two. As I've been lurking this forum I've been following some of the bay area based explorers on Instagram, maybe I already follow you. I'll be posting threads with photos from explorations sometime soon. For now here's a one of my pictures.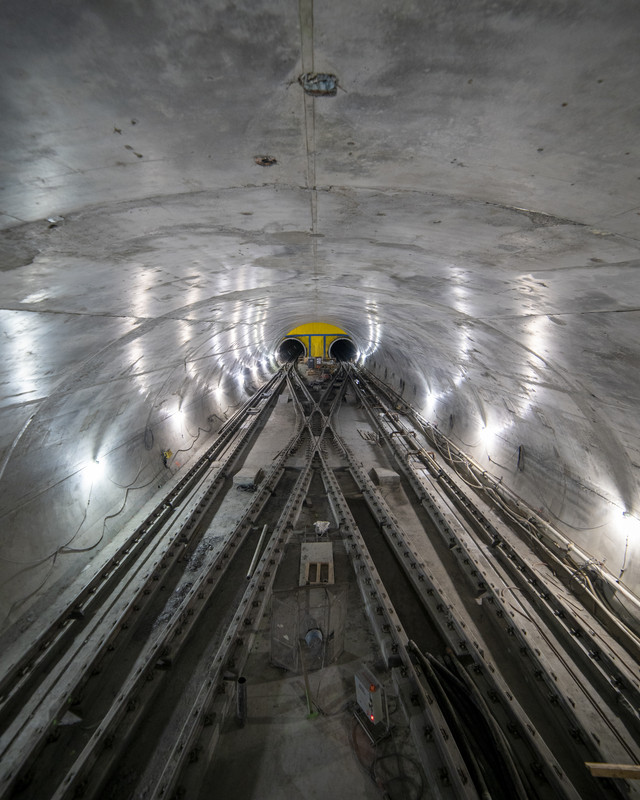 upload pic
[last edit 8/5/2020 2:32 AM by plight - edited 2 times]
LEXINGTON, KY

Looking for fellow explorers in LEX. I know of one location (Drift mine) outside of town. Looking for new locations.






Young Moolah Baby
Hello, call me Hornet. I'm in San Antonio, Tx and I explore alone for personal reasons. I'm less than half interested in becoming a full member just for the sake of learning more and seeing more of the website but I don't care for the socializing involved so I'll just keep being a lone wolf.




I'm a lone explorer because I hate people.
Hello!

I'm just getting started out in both terms of photography and exploration. My ex introduced me to exploring and photography, and she's no longer around--but I want to keep exploring! I've enjoyed hunting for abandoned buildings and taking pictures of decaying artifacts with intriguing textures. I'm around the Sacramento area and would be interested in buddies who also want to go exploring.

I found an abandoned copse of industrial-looking buildings that I'd love to go back and explore with an adventure buddy.