| | |
| --- | --- |
| | |
| | UER Store |
| | order your copy of Access All Areas today! |
Activity
66 online

Server Time:
2021-10-21 18:37:44

DCMU 2
entry by MindHacker
2/24/2010 6:11 AM

---
FL is amazing, driving through DC, he takes us on a tour past D3C, an empty school being renovated, and has us stop by some crackhouses on the side of a random road.

Effit. I just parked in the right lane with my hazards on and we went to see what there is to see. It starts with an empty street. In the center (well, at least within) dc. Complete with cracking pavement, weeds growing through it, and old power poles.

The really interesting part is just past the road though, half a dozen old greenhouses, most of the glass still intact, tables full of grasses and trees that have overgrown the flowers that used to grow here. And the greenhouses are pretty large, especially for being in DC, a good 75 feet long at least.




There wasn't too much to do. Visit the hobo enclosure in the boiler building. Check out the brick building and decide it was boring. Watch from the greenhouse roof as the group climbed the boiler-building roof.

There was a bit of climbing, which was always good, even if was just to get over a prickerbush.

Anyways, the moral of the story is it's safer to block of a lane of traffic, right next to crackhouses, than it is to park off the road in the middle of nowhere.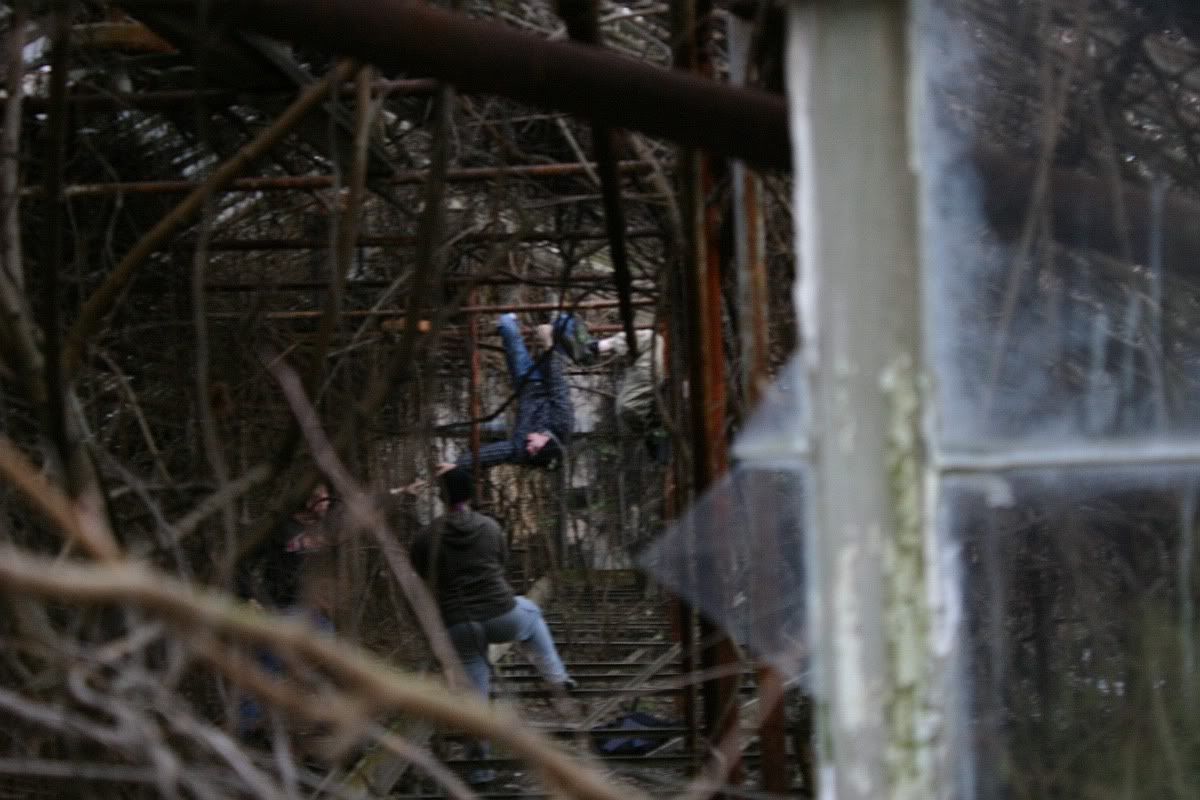 [last edit 3/9/2010 6:00 PM by MindHacker - edited 1 times]
Modify Entry
---
Comments: (use Reply to add a comment)
This thread is in a public category, and can't be made private.
---
All content and images copyright © 2002-2021 UER.CA and respective creators. Graphical Design by Crossfire.
To contact webmaster, or click to email with problems or other questions about this site: UER CONTACT
View Terms of Service | View Privacy Policy | Server colocation provided by Beanfield
This page was generated for you in 101 milliseconds. Since June 23, 2002, a total of 660528872 pages have been generated.