| | |
| --- | --- |
| | |
| | UER Store |
| | sweet UER decals: |
Activity
146 online

Server Time:
2022-12-06 00:08:08

National Park Seminary
entry by MindHacker
1/26/2010 7:28 AM

---
Jan 12th. Or 5th.

National Park Seminary / Forest Glen Seminary is a seminary being torn down in the outskirts of DC. I decided to reward a job interview with an exploration, so the next day I went down to NPS on the recommendation of fatLouie. Thanks again, Louie.

I parked in the "view model homes" parking, grabbed a tripod / camera / light, and set off down hill. Started towards a smokestack (always a favorite, but no ladder, unfortunately).

After hiking upstream, downstream until a few old bridge pilings, and a few old square low buildings (any ideas on why you would need a 3'->4' room next to a small stream?

Anyways, I hiked up a tributary and found it! or what I hoped was it. It wasn't what the drain looked like in one picture I had of the outfall, but I was desperate. Got my light out of my bag and went for it. Raccoon tracks were all I saw, and luckily it was shallow enough my non-waterproof boots were sufficient. I did almost slip and crack a tail-bone jumping into the outfall, but that's neither here nor there.

After getting in a hundred feet, and around a bend, things happened! I could stand up, and I saw an older section of drain... my guess is >100yrs. Items of interest include a manhole cover, rocks, and a stone-brick interface. Which should be enough to give drain-nerds an orgasm, right? I managed to forget I had a flash, so I have no good pictures of that.

Afterward, I saw an unoccupied hobo-camp, tried a few doors in the abandoned seminary (but only halfheartedly, though I did consider crawling through the attic via a section of ceiling that had fallen out... until I realized what a bad idea that was.), and examined potential climbing routes up other buildings. It'd be easier with a team. Or gear.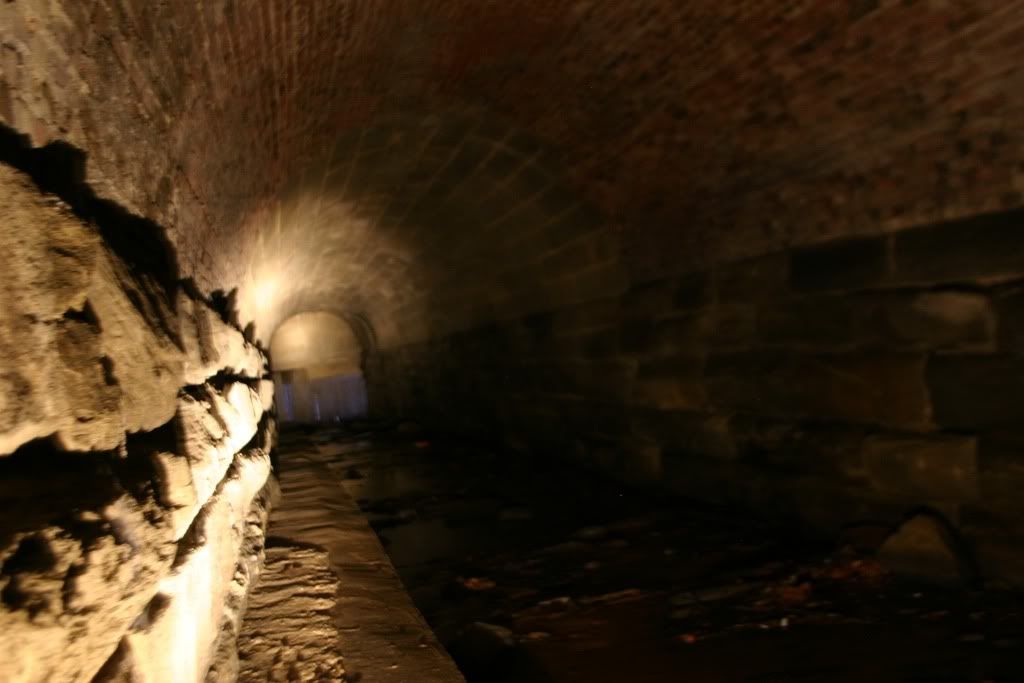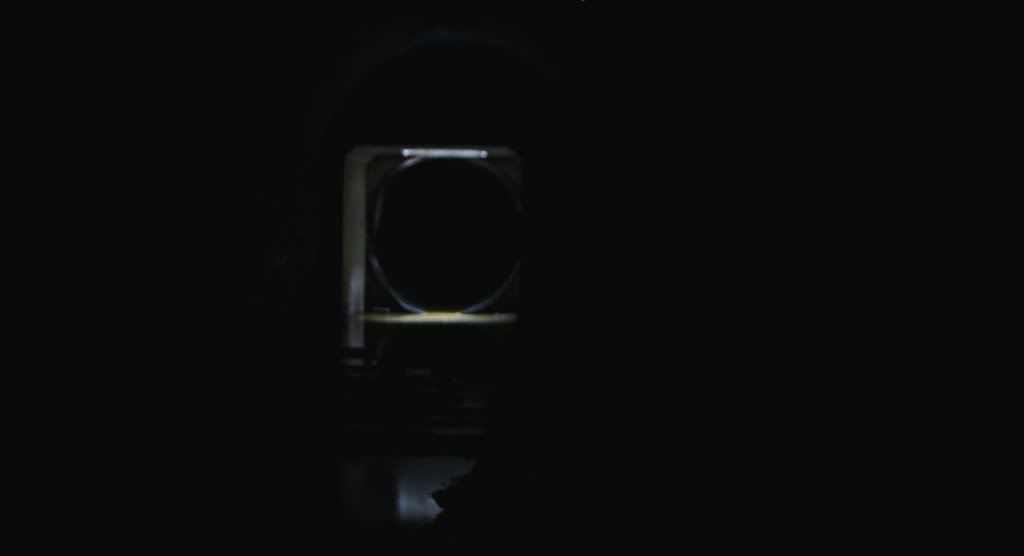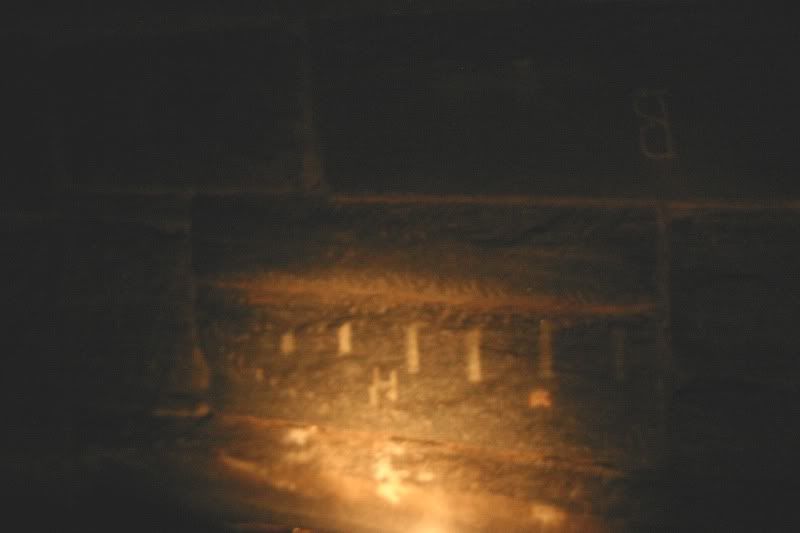 Why is this B backwards? Why is there an H with lines? Are these builders marks or graf? Any ideas?


[last edit 1/26/2010 7:41 AM by MindHacker - edited 2 times]
Modify Entry
---
Comments: (use Reply to add a comment)
This thread is in a public category, and can't be made private.
---
All content and images copyright © 2002-2022 UER.CA and respective creators. Graphical Design by Crossfire.
To contact webmaster, or click to email with problems or other questions about this site: UER CONTACT
View Terms of Service | View Privacy Policy | Server colocation provided by Beanfield
This page was generated for you in 79 milliseconds. Since June 23, 2002, a total of 691830031 pages have been generated.