For quite a while now, I've heard from people in my area about a large abandoned shed up in the hills above San Dimas California. I finally decided to check it out today with a friend. It's relatively easy to get into, and the construction of the building is very unique.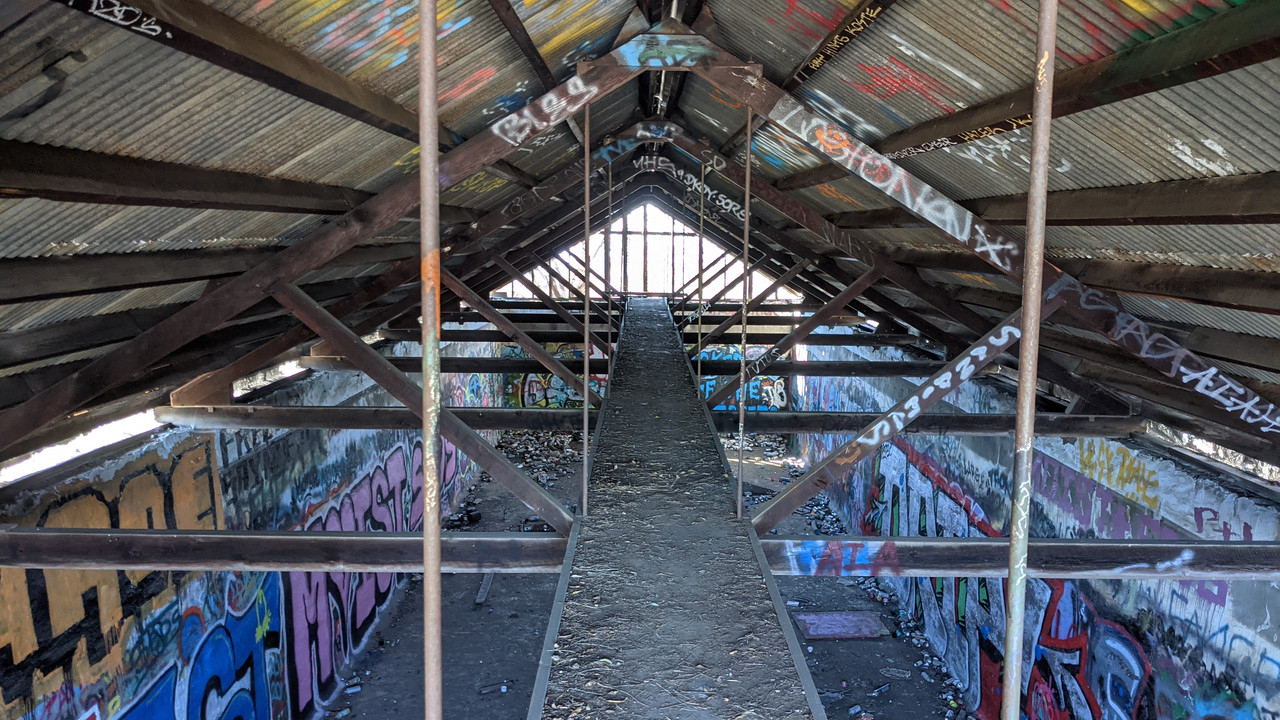 When you first enter, you walk out onto a sort of bridge that goes above the whole main floor.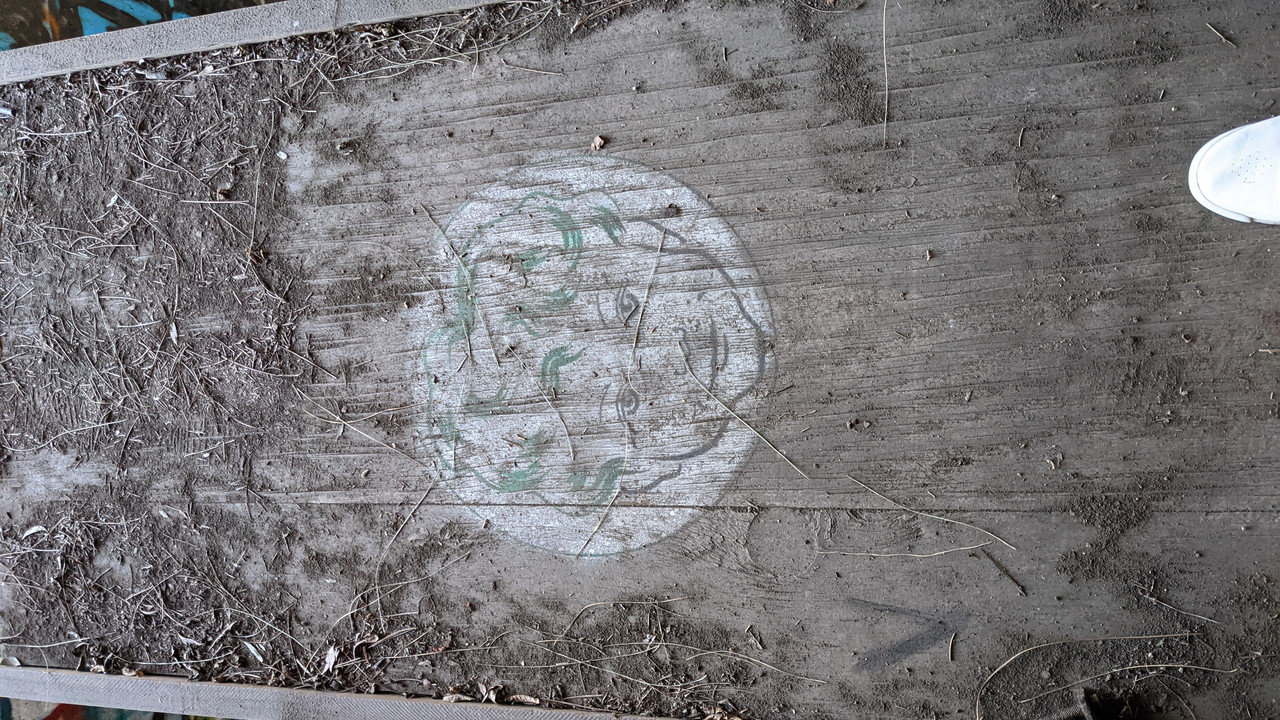 This was just some cool art that I saw drawn on the bridge.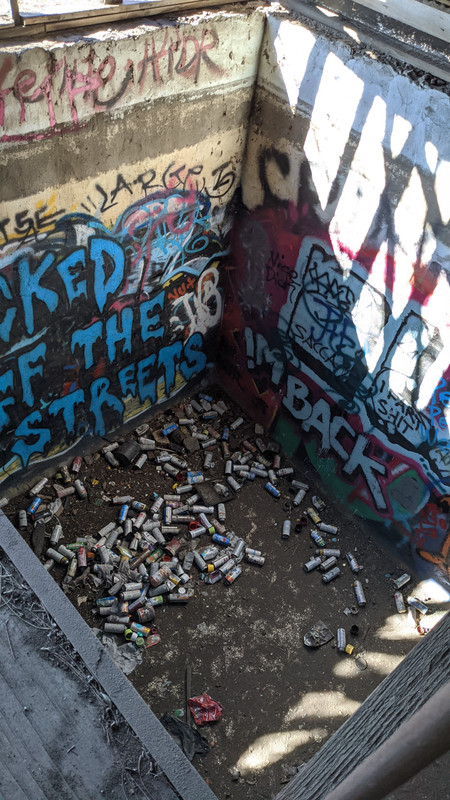 The floor is absolutely covered in spray paint cans and beer bottles. Probably from highschool kids that come to hang out.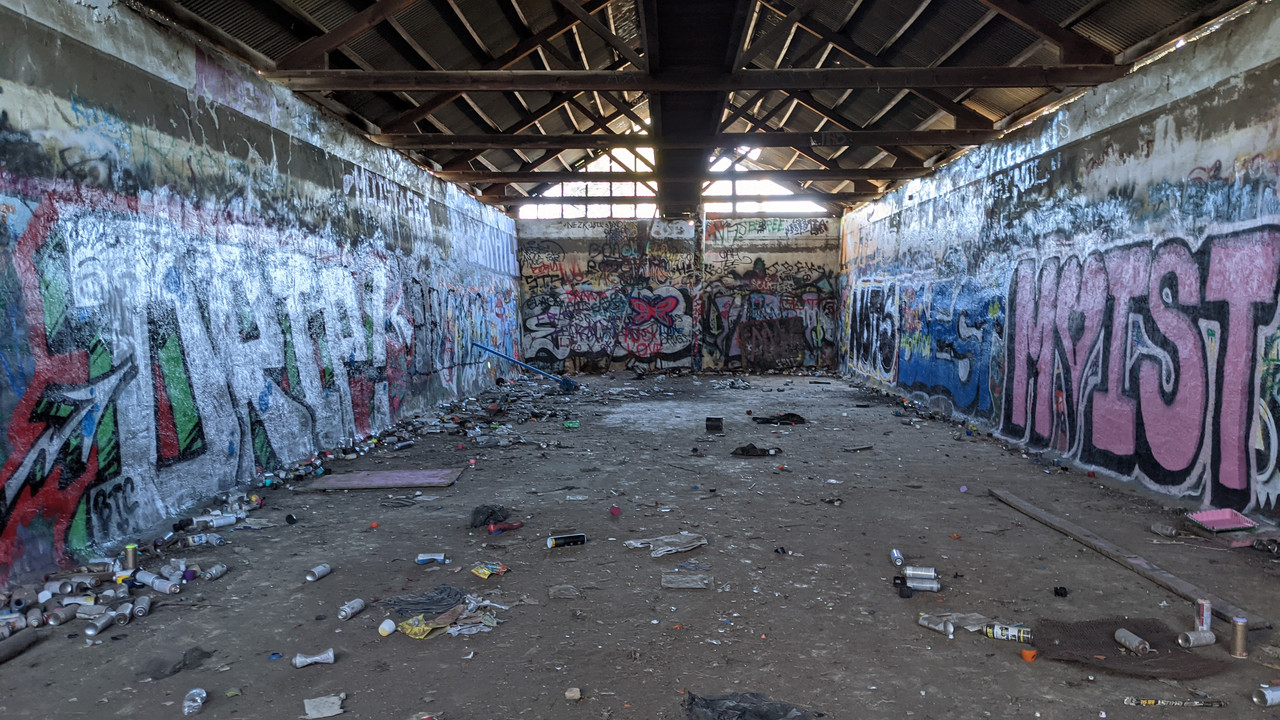 Some of the strangest things we found on the floor were a bright red shoe and a street pole.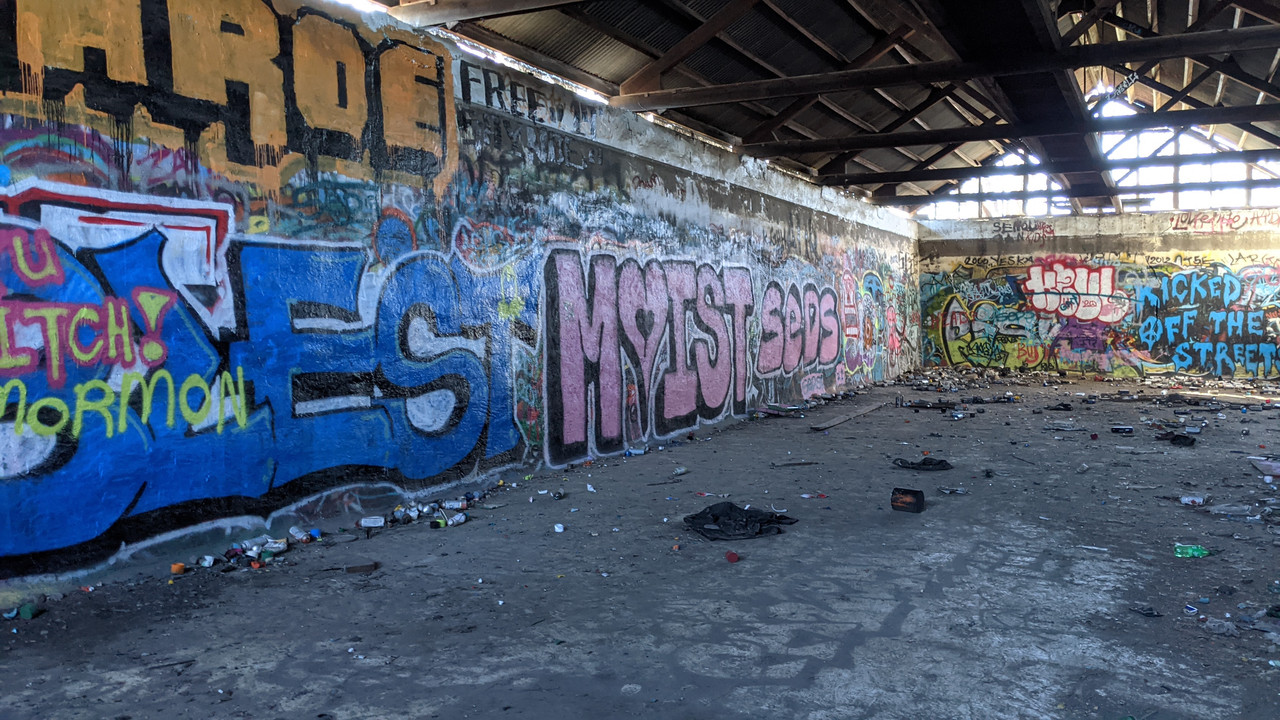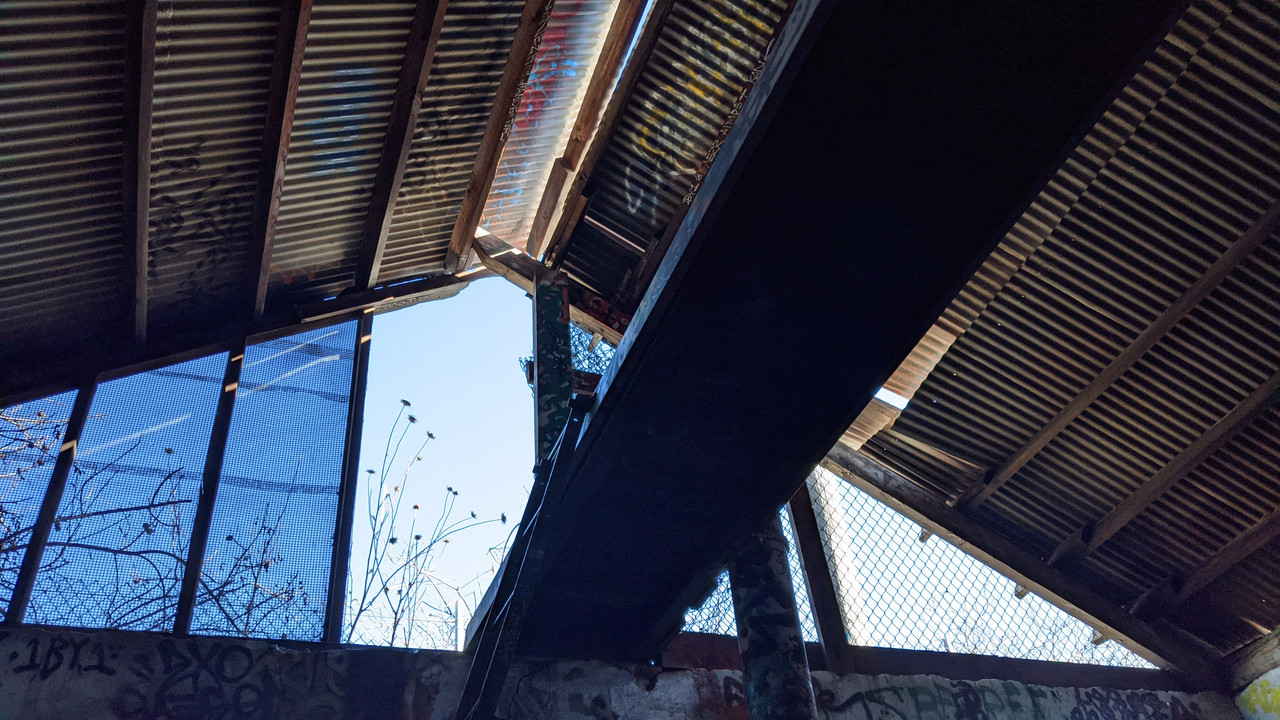 You can see a view of the "bridge" from the underground level here.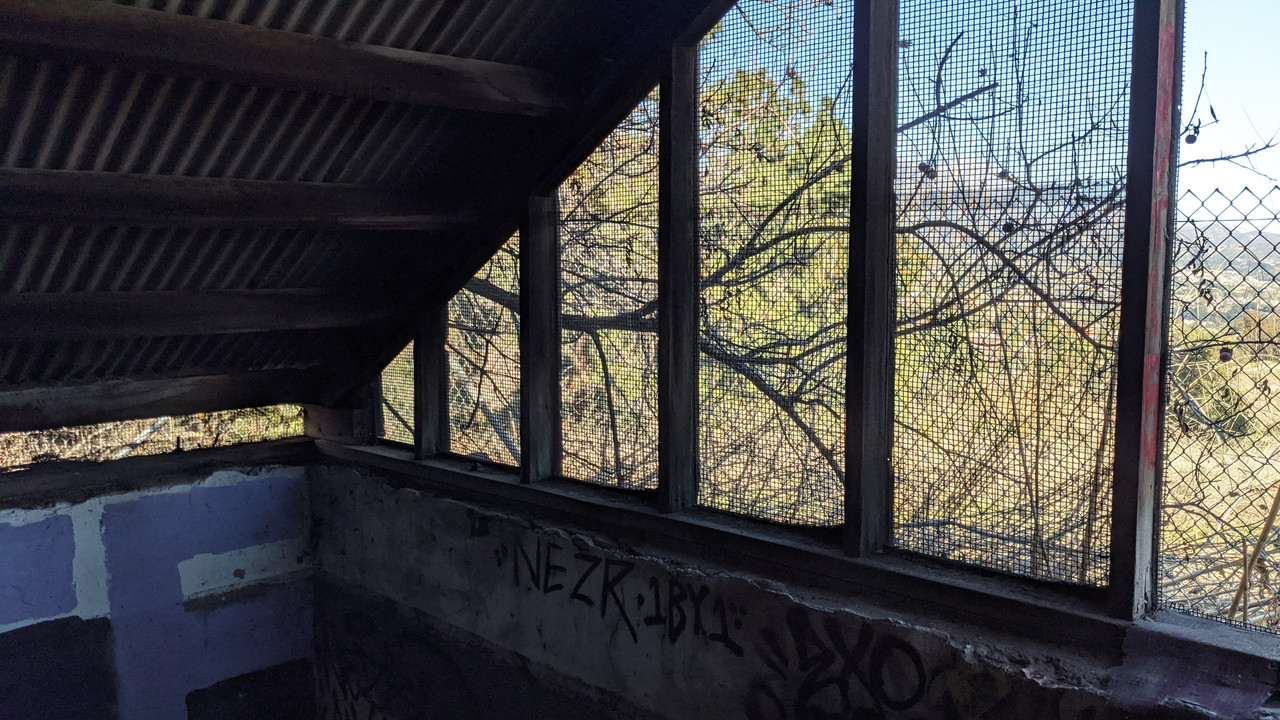 Looking out into the Angeles Forest Hills from inside.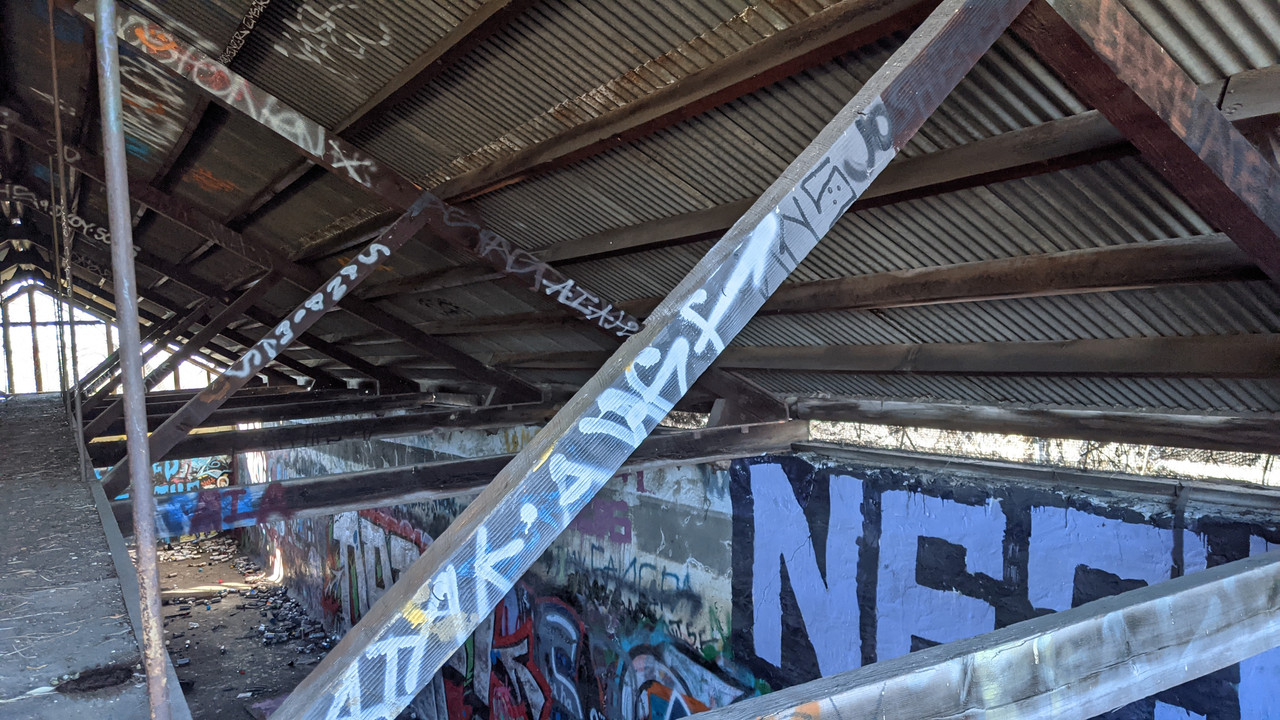 The beams from walking on the bridge.
For such a cool building, it's just a quick 20 minute hike, and a hop over a fence. Definitely worth the travel.