Hiya!
Been a little while since my last post; the plague really threw a wrench in a lot of things. But now I'm back and I have some cool explores planned!
This one is a little unconventional as far as UrbanX goes, but it was absolutely worth the trip.
A few days ago I was visiting a buddy of mine in Galveston. While I was there, I learned about the shipwreck of the
S.S. Selma
Looking to spice up my trip a bit, I decided to rent a kayak and check out the wreck for myself.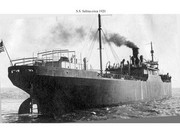 The Selma was one of 12 experimental concrete ships built in WWI as a potential method for conserving steel. It was launched for the first time on the same day Germany signed the Treaty of Versailles, so it never saw any combat. Instead, it was repurposed as an oil tanker.
In 1920, the ship hit a jetty in Mexico, resulting in a 60-foot hole in the hull. Repairs were unsuccessful, so a channel was dug near Pelican Island for the ship to be intentionally sunk.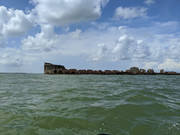 The trip out to the ship wasn't too difficult. We set off from a nearby peninsula in our two-person kayak. Ship was only about a mile off the shore in relatively calm waters.
A couple fishing boats were gathered near the vessel, but we were the only ones to actually board.
Smooth landing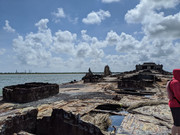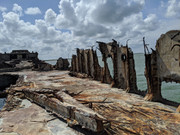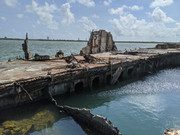 Deck was full of holes to the lower levels, as well as giant rebar tetanus spears. Stable, but do watch your feet very carefully when coming here.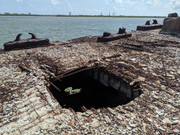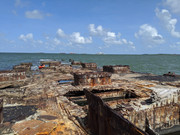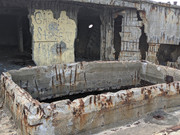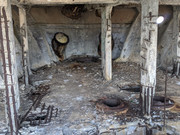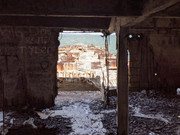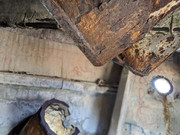 There have been multiple failed attempts to repurpose the Selma, all of which have failed. Unfortunately,
it doesn't seem like the site is going to last too much longer.
Seems to be in even worse shape since
Astro's visit back in 2014
.
Overall this was a phenomenal site with a very interesting history. Definitely among my favs.