These are great reads, thank you for sharing.



Passing by a large condo development one weekend, I noticed that the security fencing had been taken down on one side. Most of the doors on that side were closed, but there was one open stairwell with nothing but some caution tape and a board in the way. Very inviting.

I knew there was security on site, so I went furtively down the stairs to the lowest parking level, which I hoped would connect me to one of the two towers. On the way down, I had to (quietly) move a couple of sheets of remesh out of the way -- another "Do Not Enter" obstacle.

The first few stairwells I climbed ended at ground level, and I didn't want to emerge if I could help it. Eventually I did find a stairwell that went all the way up the second, incomplete tower. I took a couple of cell-phone photos from the "roof."




Then I went down to about the seventh floor and crossed the bridge connecting the two towers. I could be seen from some spots on the site, but I just had to hope the security guards weren't gazing up in my direction at that moment.

A couple more photos from the top of the completed tower: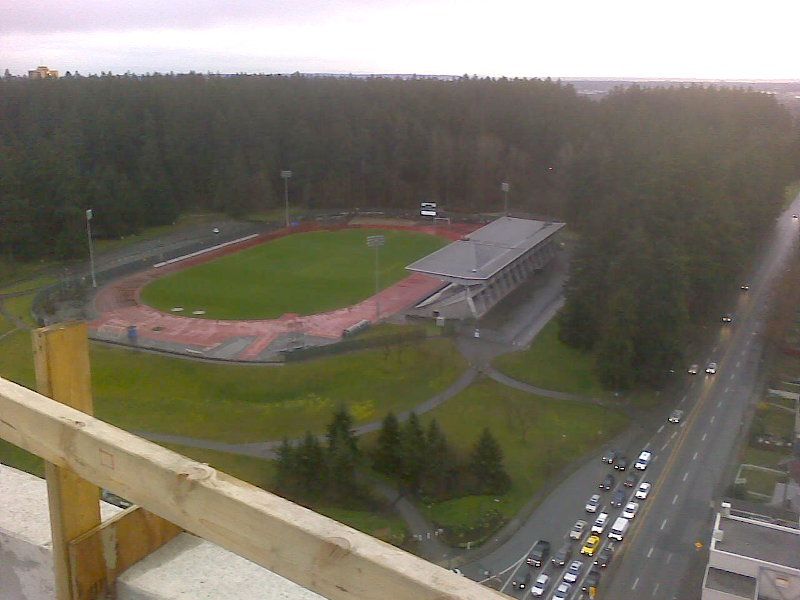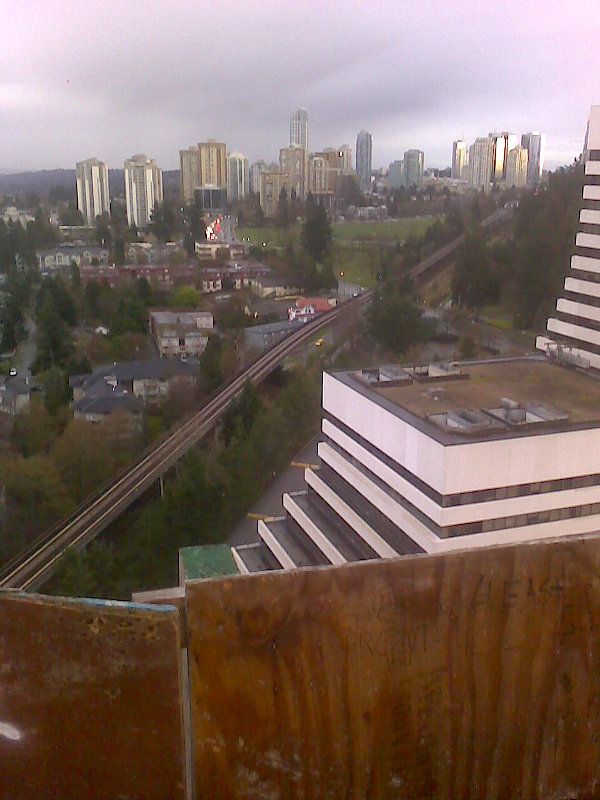 It was starting to drizzle. Satisfied, happy, I retraced my steps exactly to my entry point.

The remesh had been replaced!

I could hear voices!

I quietly freed myself, and padded quickly up the stairs, and escaped apparently unseen and unheard.







I was too late for the condo towers at Mrn Gtwy, which are now lived in, but a roundabout passage up from the parkade got me into the stairwell of the still-empty office building recently.

It was a weekend, and no construction workers were on site, but the place was locked up tight as a drum. Only the eleventh floor, a crossover, was open for viewing.




Still, I had fun.



Let me know next time you want to try Marine Gateway-- live just down the street from it so went up when it was under construction, itching to get back.

These are some nice explores though, glad to see you're out and getting up (to) stuff. Doing more than I've been!




Website / Flickr / 500px
One evening, I bicycled right into a wide-open condo construction site near the North Arm of the Fraser. There wasn't a soul around. I felt obliged to climb one of the cranes.

I returned the next night, when I wasn't drunk, and established my credentials as a rubbernecking innocent by using my camera and tripod. "Oh, this presentation centre is pretty. I'll photograph it."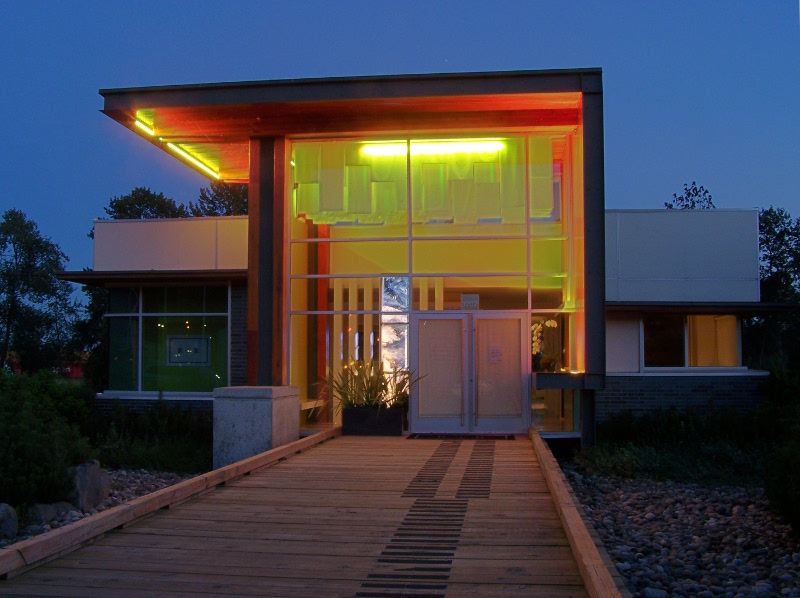 Then I entered the site. First I used a portable toilet near the entrance, giving onsite security, if there was any, ample opportunity to shoo me away. No one did, so I grabbed my camera and took another photograph. "Oh, this crane is pretty."




Then I sauntered into the development next door, of which only the foundations have been laid. Picking my way past stacks of rebar and coils of wire, I descended a ramp to the basement. I circled around to the base of the taller of the two cranes, took many deep breaths, and started to climb.

Very slowly. I had to pause at each level to calm down and give myself a pep talk. Also to look around for flashing lights.

At the top, I found the cab locked. Hunched over, clutching the railing, I shuffled halfway out on the machinery arm, placing my steps above the crossbars while refusing to look further down through the catwalk grating under my feet.

I had to sit down to fumble my camera out of my bag and take a couple of shitty, unaimed photos.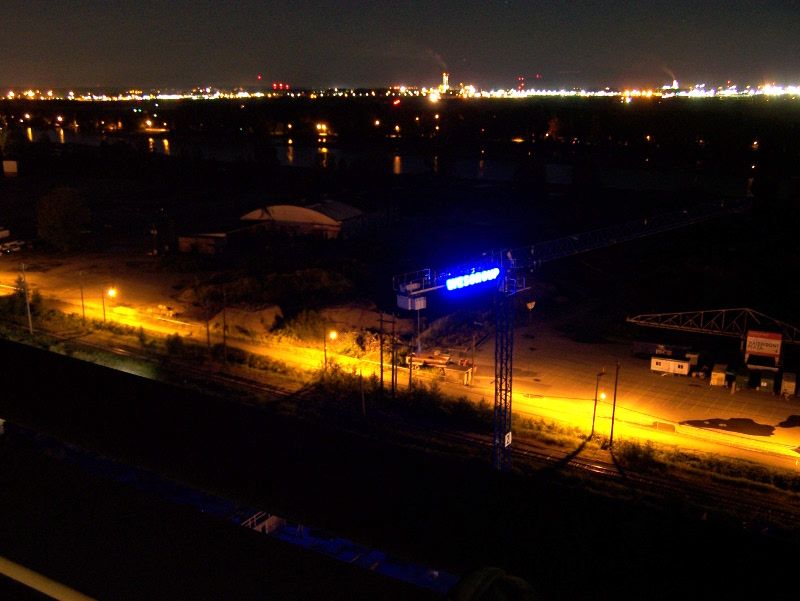 Then I climbed down. Very slowly.

Altogether, it took me an hour. The crane was maybe fifteen storeys high (I counted ten sections). I didn't have fun, and I wouldn't do it again. Indeed, far from making me feel proud and powerful, that crane-climb emasculated me.



You might not have had fun doing it, but I had fun reading it. Thanks for posting.



I totally infiltrated a closed-down, relocating Dick's Lumber.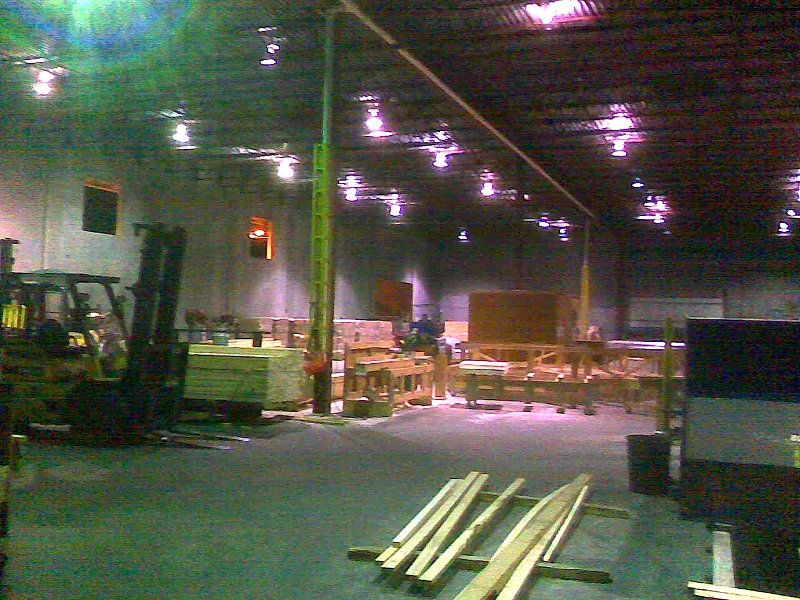 I totally infiltrated a new condo building.




Is there some culture that considers any floor ending with a '4' to be bad luck?

I climbed 50 - 6 = 44 floors to a couple of firmly locked doors, then rode the elevator down with some of the tenants, feeling a little trespassy.






Is there some culture that considers any floor ending with a '4' to be bad luck?

I climbed 50 - 6 = 44 floors to a couple of firmly locked doors, then rode the elevator down with some of the tenants, feeling a little trespassy.




The Chinese.
http://dexteroustongue.com/four-death-3/




It's a little sad that superstition is winning.



I'd scoped out the Drumpf Dauer about a dozen times before I seized opportunity.

It was probably about 7 p.m. on a weekday and the security fencing down to underground parking was ajar. There was a security guard in a yellow jacket sitting in the window fifteen meters away, and he looked up just as I passed through the gap, but no one came running after me and no alarms were sounded.

P1 was empty. None of the elevators would take me anywhere but the lobby, which is where I did not want to go. (There were notices posted for construction workers about who to text if you wanted to ride the elevator to the residential levels, but I did not take advantage of this service.) The two stairwells I tried also led me only to ground level.

I paused to study an emergency evacuation route map, and saw that there was another stairwell leading up to the mezzanine levels. I took that.

The third floor exit was locked, but the second floor was not.

I circled the floor, which was thickly carpeted like a hotel's conference center, but dirty and still under construction, then passed through a door where a guy was working on the flooring. He apologized for being in my way. I said, "No problem."

I walked past him -- to a dead end. I returned immediately, and entered the elevator beside him. I rode this up to the third floor.

I passed a couple of guys speaking Spanish over a vacuum. I said, "Hi," and entered a stairwell that took me all the way to the top.

The three penthouses are on floor 68, but each has an upper level (69) and a rooftop hot tub (70). From this level, also home to some mechanical stuff, you can climb a ladder to the flat central part of the roof. In fact, however, I was not quite 71 storeys up, since 13 and anything ending in a 4 were skipped in the numbering. Call it 64 storeys. The nearby Shangri-La looked to be about a floor higher.

(Posted on the balcony of one of the penthouses was a sign warning that going out there could expose you to falls of greater than ten feet (10'). So be sure to adhere to safety regulations.)

The view from the top was lovely, but obstructed by the surrounding lower roof, so that you could not see anything nearby or straight down. Which gave it a strange remote feeling, almost like being on a mountaintop.

It was raining lightly. The black trees of Stanley Park were indistinguishable from the black water of English Bay.

Coming back down, I was afraid that I would by now be locked inside, and would have to explain myself to security. But, going against my usual habit, I took a different stairwell down -- which let me out the front of the building on Georgia Street to freedom.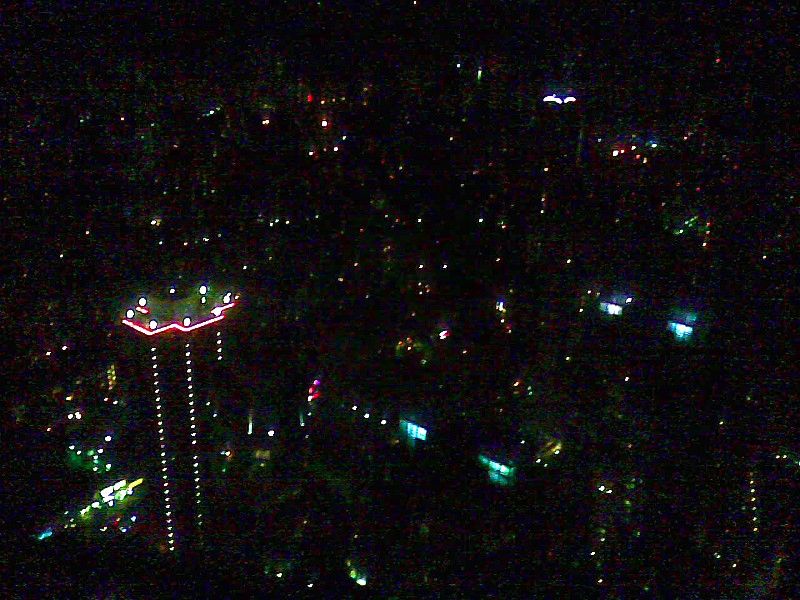 The cell phone photos are poor-quality images compared to the ones your written story has built in my head.
As usual, well done!




reduxzero - DrainsofmyCity
Amazing stories and shots as usual! I was thinking of attempting the "Drumpf Dauer" myself, but I didn't know it was still under construction. I guess I'll have to make an attempt at it!




lying on top of a building the clouds looked no nearer than when I was lying on the street
While I always enjoy reading the stories of your exploits, this one I enjoyed an extra bit because goddamn was it good. Real solid explore...now we just need to get you a good camera so you can get some shots to match up to your words!




Website / Flickr / 500px
Heh. I have a better camera (like SIX megapixels!), but I don't often carry it with me.



The new development at Bwood is starting to look pretty good, so on a recent holiday I decided to check it out.




Sort of amazingly, I was able to get access into the construction site from an unlocked door in the mall's service corridors.

From the street I had seen one security guard patrolling the perimeter. I didn't see him inside, but I didn't rove much. I got my bearings and made a beeline for the big condo tower.





Looking west.



I trudged up approximately fifty flights of stairs, then the stairs ended. I climbed two more flights of rickety scaffold stairs in the elevator shaft, but couldn't nerve myself to climb the last big section onto the "roof".





Looking east.



The views were tremendous, the sun was just setting, I could see all of Greater Vancouver and beyond.

I retraced my steps and, exiting the site and the mall, reassumed my law-abiding anonymity. But secretly I felt like hot shit.




[last edit 3/9/2018 7:53 AM by billgeorge - edited 1 times]

Every time I go back to 'Rotown, I take a close look at the latest condo towers. The big development right now is Stn Sqr, which is eventually going to have five of them. Two are already up, and the taller one is the new tallest building around. Before going over to a friend's for dinner in the neighborhood, I compulsively checked out the fencing around this site.

To my surprised delight, I found that the solid chainlink wall had in one place been removed to give access to a firefighters' standpipe. This dark little alcove, imposingly barricaded by a strip of red caution tape, was enclosed by temporary fencing, connected at one corner by a bit of twisted wire and another by nothing but another strip of caution tape. This I ripped, then went to my friend's for dinner, looking forward to a postprandial explore.

When, four hours later, I returned, the tape had been replaced! This briefly gave me pause; but I had had two glasses of wine with dinner, so I ripped this tape too and slipped inside.

I found a stairwell which took me only to the third floor, then another which took me up one more, to a rooftop garden shared by the two towers. I circled the taller building, trying a few locked doors before finding one wide open. I went inside, found the stairwell, and climbed to the 56th - 6 (no numbers ending in 4) = the 50th floor to the lower roof; a climb up a ladder and out a hatch brought me to the upper roof.


Looking down on 'Rotown Mall.
Looking south toward the shimmering lights of Richmond.



Looking down on Crystal Mall. My old friend, Element Hotel, now looking paltry on the right.



It was a warm night and the view was scintillating. I tried my best to drink it in, but I was tired and my thoughts wandered. It crossed my mind that perhaps I enjoy the idea of topping roofs, the satisfaction and pride of having topped roofs, rather more than the actuality. Also, I had to shit; so I took a dump in the highest portable toilet in Burnaby, reflecting with pride and satisfaction that they'd need a sixty-story crane to dispose of my DNA.

I climbed back down, exiting perhaps forty-five minutes after entering. The tape had not been repaired, but while getting on my bicycle, I did see a security guard shambling around the perimeter towards my point of entry. Perhaps my timing had been good.




a security guard shambling around the perimeter towards my point of entry



So many times I have felt this sense of serendipity! It must be some sort of explorer's charm or perhaps a 'passers intuition; I often feel an impending sense of doom straight before making a narrow escape. For those experiences I now make my exit precisely when I feel that rush of adrenaline coming on, and it seems, just like you, that I've been saved many a time by that action.

I do hope that this site stays viable at least until the summer. Myself and jdogtobin tried the first tower perhaps a year ago with little success, and I'd like to give the complex another shot. I think 56 storeys might rival some of the skyscrapers in downtown Vancouver!




lying on top of a building the clouds looked no nearer than when I was lying on the street
Those are some amazing locations you visit, billgeorge



Disliking the look of this thread without photos (damn you, photobucket), I took the time to port a copy of many of my UER posts over to this blog:

http://wbgurbane.blogspot.com



On a recent long weekend, I lackadaisically bicycled past some "Authorized Access Only" signs into this huge construction area.




There were a number of vehicles parked about, and a train shunting nearby, and some machinery humming away, so I expected at any minute to be called out to and sent packing. At lollygagging pace I circled the perimeter, getting gradually closer, before finally dropping my kickstand and wandering inside.

The place was deserted.




There was something magical about this location. First, it was huge. Second, it was vacant and unfinished, which made it feel like a brand-new ruin. The concrete floors were covered in the thinnest layer of rainwater. Wind ripped through the wooden walkways a dozen storeys above, causing tatters of plastic to flutter and flap.




Third, these silos were so smooth and simple -- big concrete cylinders -- that they felt more like alien or druidic monuments than serviceable structures. They were somehow at once reminiscent of cathedrals and of a streamlined video-game world.




I wondered vaguely about the differing orders in which they were being constructed -- some had columns in place for the funnel, but no roof, others had a roof but no columns -- but I didn't speculate for long. If I had had a tour guide, I would have listened attentively, but my enjoyment of these spaces had almost nothing to do with intellectual curiosity. The fun, as always for me, I suppose, was in trespassing, and in being inside a big strange thing I'd never seen before up close.

After the cylindrical ones, I ducked inside the tall cuboid one, half looking for a stairwell. (I was not about to climb the sixteen flights of external scaffolding stairs in a high wind.) But these structures are not built to be climbed. In fact, the tall one didn't look like it was built to be entered by humans at all. In any case, its flooded gravel floor, littered with detritus from the construction going on sixteen storeys overhead, revealed that it had not been entered for some time.




I guess I speculated a little; but I learned nothing.

I got back on my bike and, grateful, gleeful, returned the way I'd come.



Add a poll to this thread
This thread is one of your Favourites. Click to make normal.
Click to make this thread a Favourite.
This thread is currently Public. Anyone, including search engines, may see it.
---
Powered by AvBoard AvBoard version 1.5 alpha
Page Generated In: 156 ms