Found a few more in a recent bike tour I took to Thomaston and back. didn't stick around too long because it's tick season and the ONE TIME I DIDNT look where I was going I had 3 on my thigh. called it quits right then.
A Dodge Ram pickup with 2002 sticker on the windshield.
A Dodge Van 200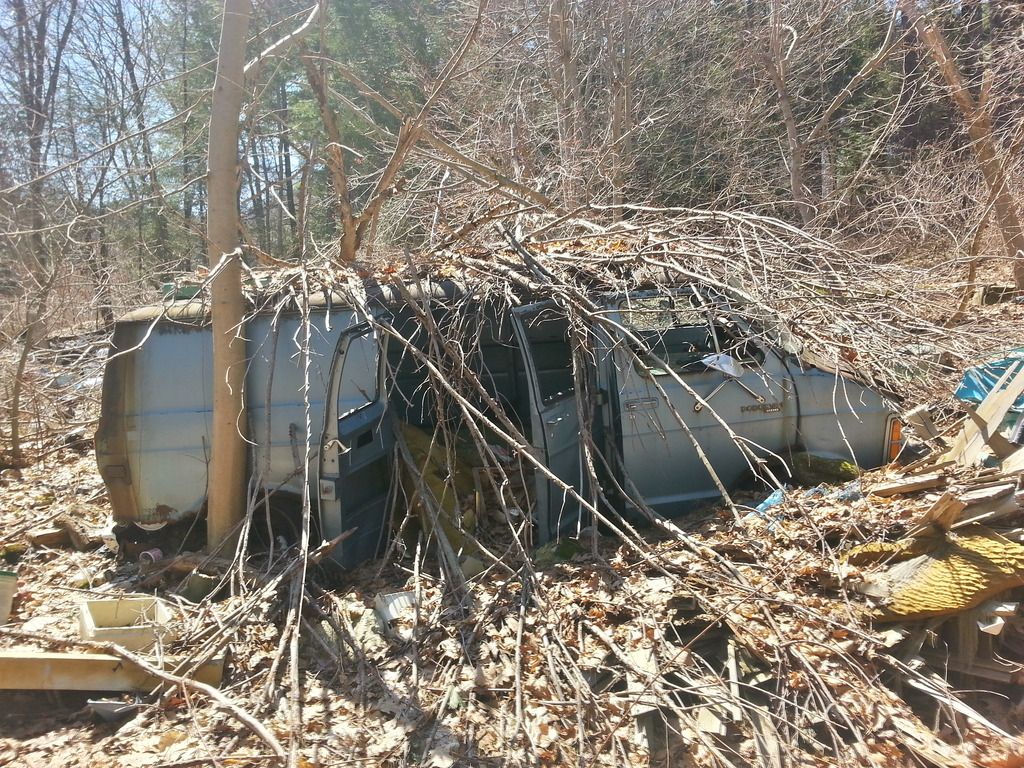 And behind the van was a little something called a Hornet Sportabout.