1985 Dodge Caravan
Some kinda mercedes?
Mazda of some type? (Sorry, couldn't get the tarp off, it was tied down for a long time.)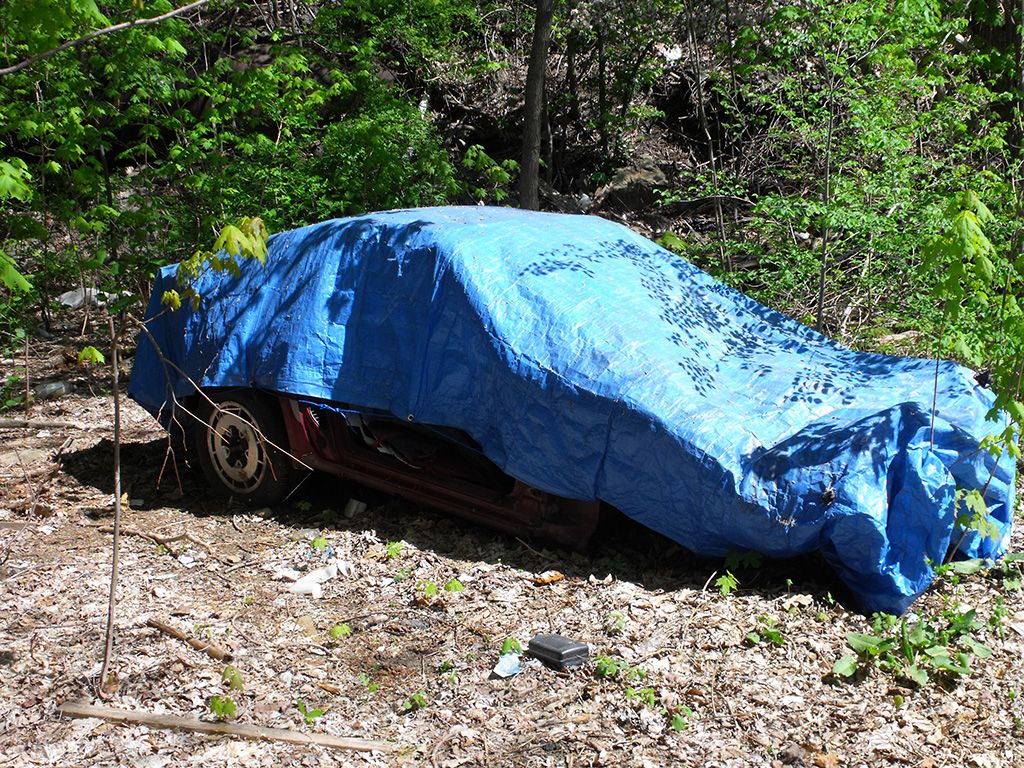 And a Beetle. Hard to tell with the lack of mirrors or tail lights but since it has no hood emblem I'm guessing late 60's, just before SuperBeetle.