Last weekend myself, DJ Craig, AnAppleSnail, Mascarah and a local non-uer explorer took an epic road trip to camp out in an abandoned post-nuclear wasteland. It was exhausting and most difficult, but well worth it.
I experienced one through five of the five most difficult climbs of my life.
This was mainly due to my reaction to the phrase "well, THAT looks like a way up, but it would be suicide." That and "but nobody's been brave enough to try THAT way" are the sincerest form of invitation.
A series of unfortunate yet fun decisions (involving climbing out the window of a tower and on to a narrow ledge, up a "ladder" of rusted rebar and across a very long, very high i-beam) I realized that I basically trapped myself on the roof. Oh, I found a way down. But not after taking pictures, of course.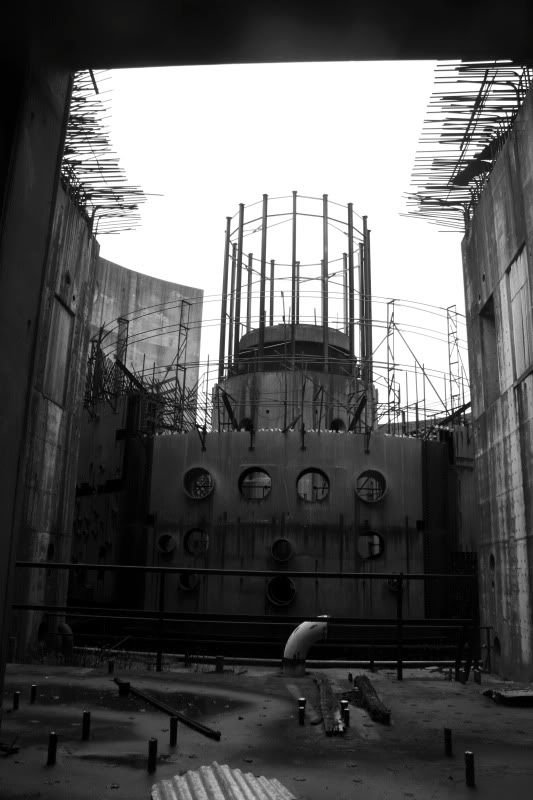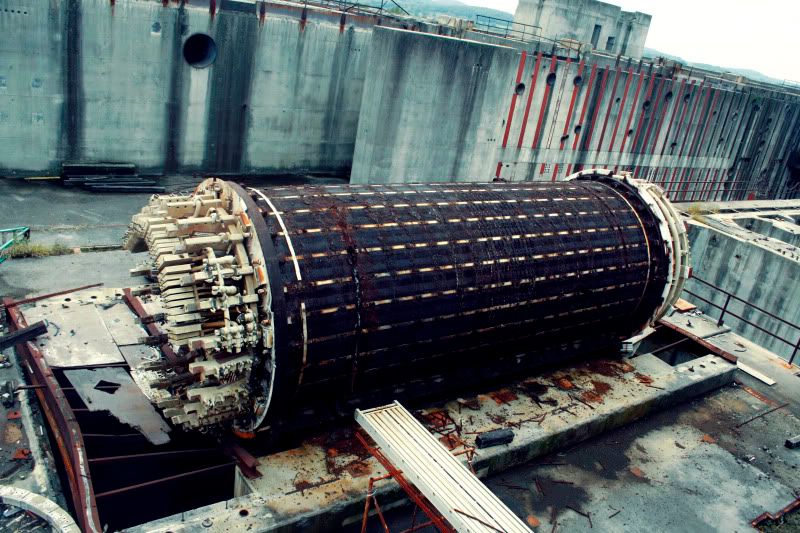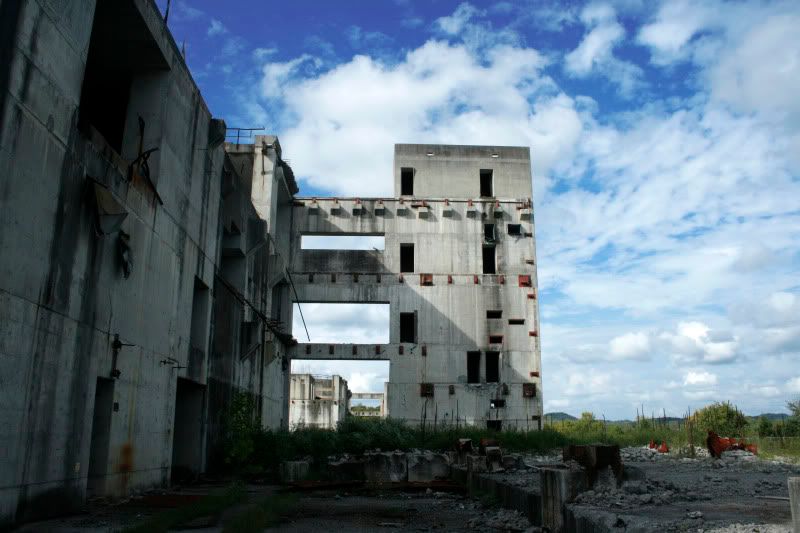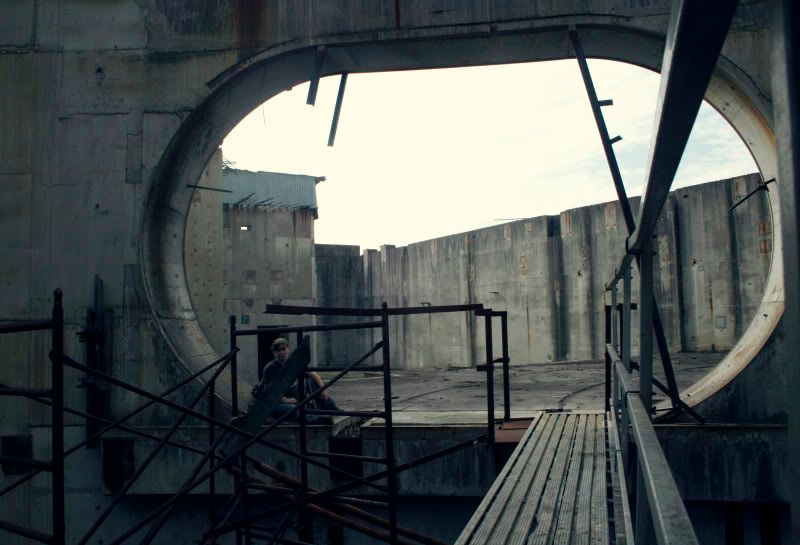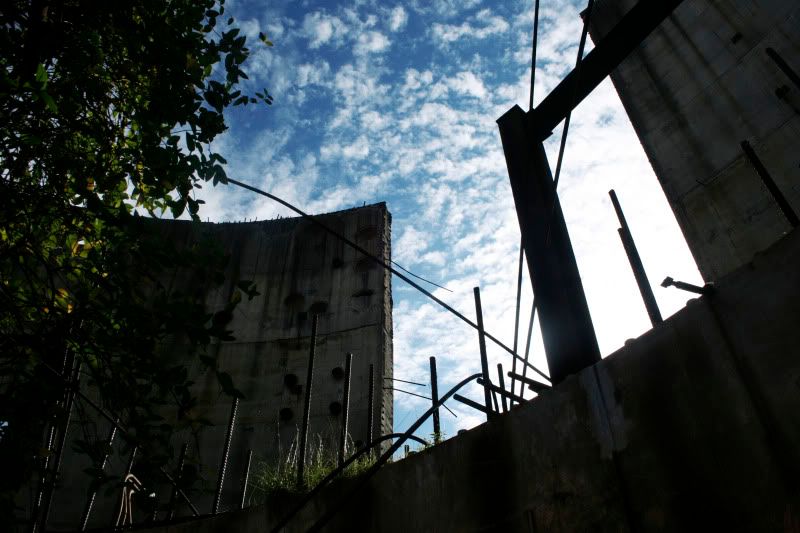 Shortly after that, I met up with the rest of the group and we set off on an even more epic adventure: scaling the massive cooling tower.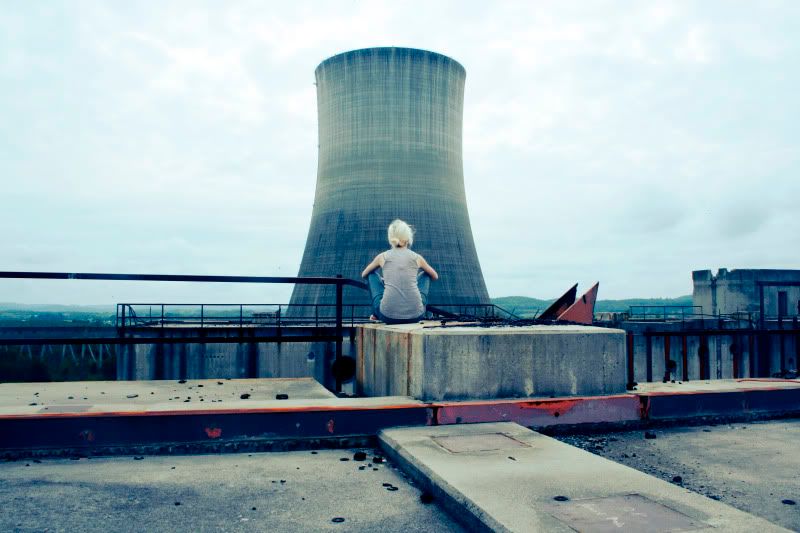 This was, without a doubt, the most terrifying climb of my life. DJ Craig was smart and brought a makeshift rope and harness contraption that he hooked along the ladder every couple of feet. But for myself and the other explorer, it was hundreds of feet of uncaged, windy, sloped fun.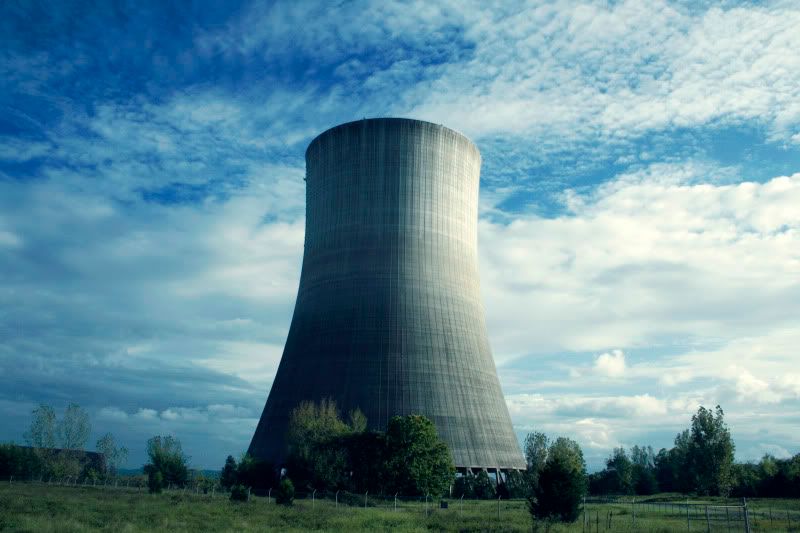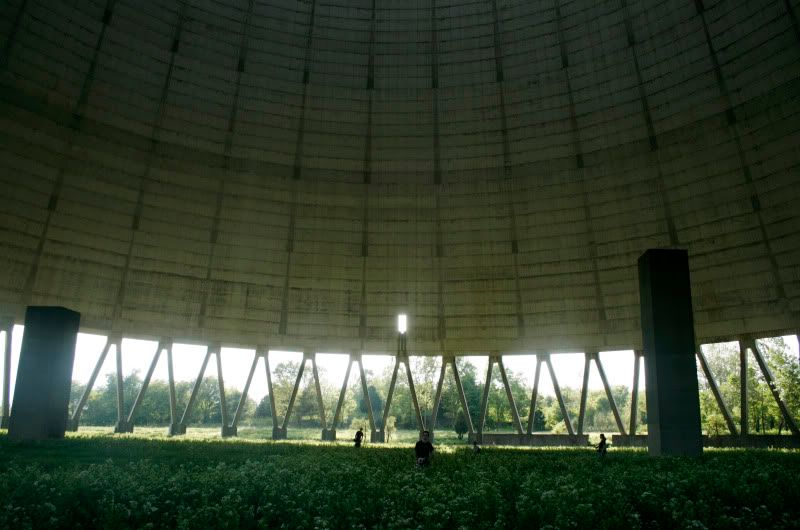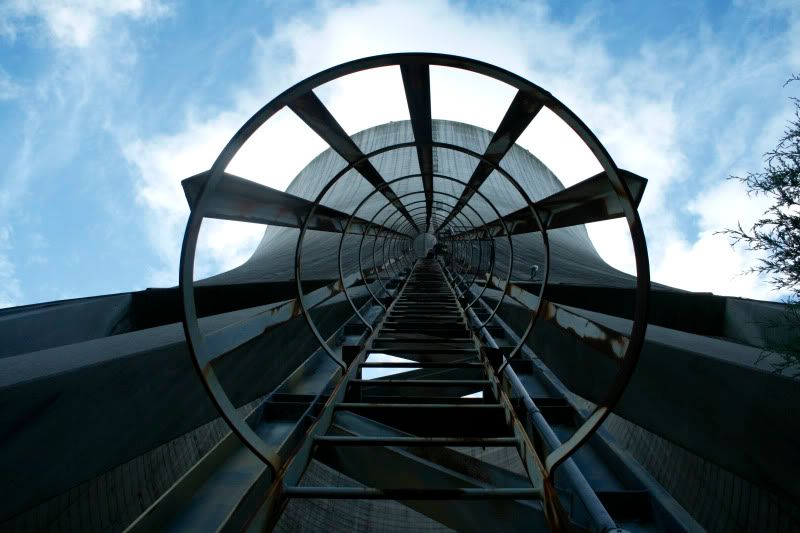 i stopped at the landings to regain my bearings and note the fact that my photos of the ground were beginning to look like aerial photos. The sheer size of this thing was absolute staggering. After a long and dizzying climb, we reached the top only to be confronted by the harsh winds and drizzle of an oncoming storm. That, and the trucks that had suddenly began circling the complex in a manner that suggested that they were definitely patrolling it.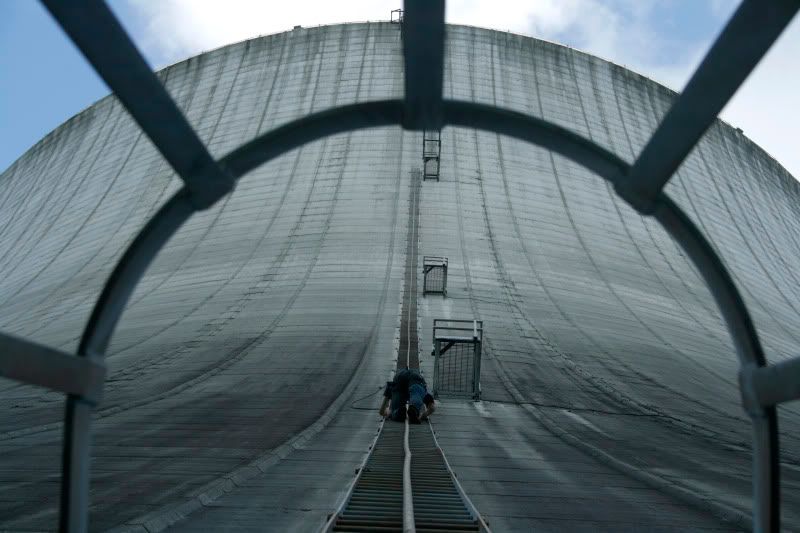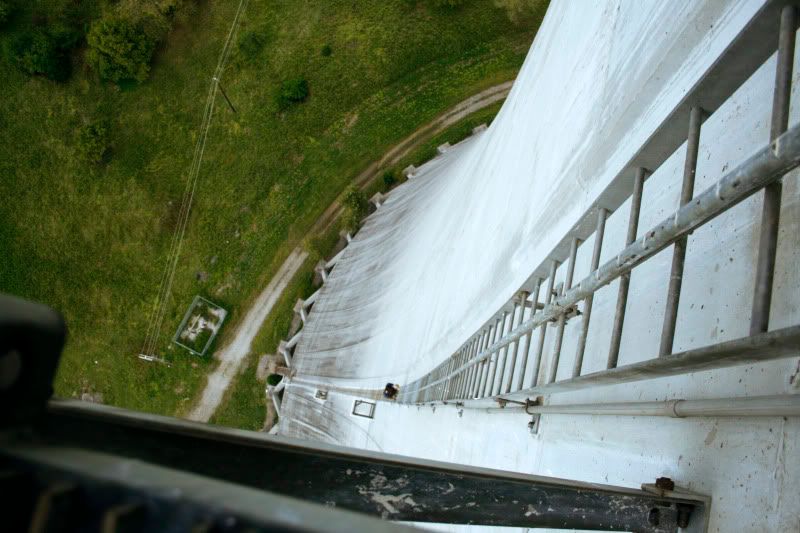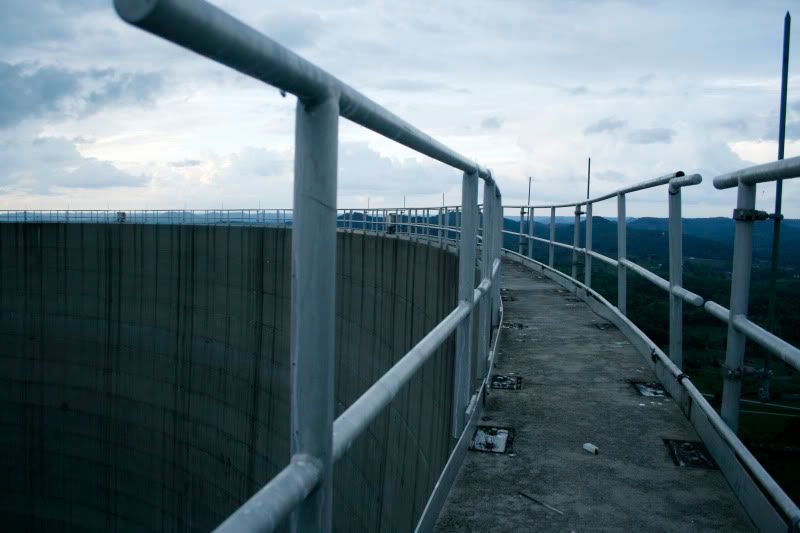 With threats of lightning and trespassing charges at our heels, we had to rush down the ladder without stopping at the landings, and then meet the rest of our group on the ground before running back to our camp to hide.
Thankfully, we managed to make the long trek back out to the car that night without incident. Spending one night sleeping on concrete and broken glass amidst the various echoing booms and crashes of crumbling industry was enough for us.
All in all, an amazing trip.