| | |
| --- | --- |
| | |
| | UER Store |
| | sweet UER decals: |
The Manor
entry by Senseriffic
1/22/2008 9:39 AM

---
This place will always hold a special place in my heart....

One day Ill find the files on it....

Back then of course I was a dork and in love with the idea of the paranormal. Its funny, Ive been so many places that I prolly would have shit myself has I been there at 15. I don't even believe in ghosts anymore. Maybe Im not perceptive to them anymore or I just dont care. Or maybe they just really arent there.

However there was an incident at this house that still makes me question what is real....

I was with my boyfriend at the time and best friend. My boyfriend was not dealing with being in there very well. Any guy Ive ever taken was always scared while I was always care free. So we didnt stay long that time. My best friend and boyfriend were looking up at one of the windows and BOTH at the same time saw a cloud of mist forming. We RAN as fast as we could home which didnt really help because I lived next door to it LOL. Now, either from stress or the "ghost" my best firend had what appeared to be handprints around her neck....strange.

I later found out from a girl that lived in the neighborhood that IRONICALLY her aunt used to know the guy who owned this place about 50 years ago. The last family that lived there literally abandoned this place. They left EVERYTHING behind. It was abandoned probaby in the early 80s, late 70s. They saw the same white mist form ubove the baby's crib, grabbed the baby and high tailed it outta there.

I was also in there one night with walkie talkies, we tested these things before we got in there, as soon as we got in there the reception was HORRIBLE you couldnt hear a thing and we werent that far away from one another. There was also a humming bird flying around there in the middle of the night... just... strange.


I really wish I had taken more pics with my dads camera.... The view was amazing from the top, the inside was impressive too, never got pics of the dining room.....




LOL my first attempt at photoshopping...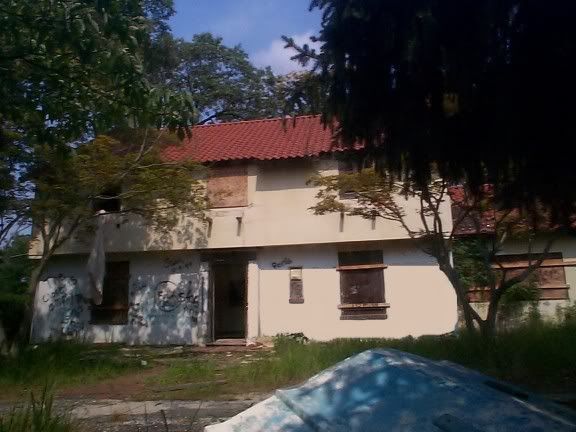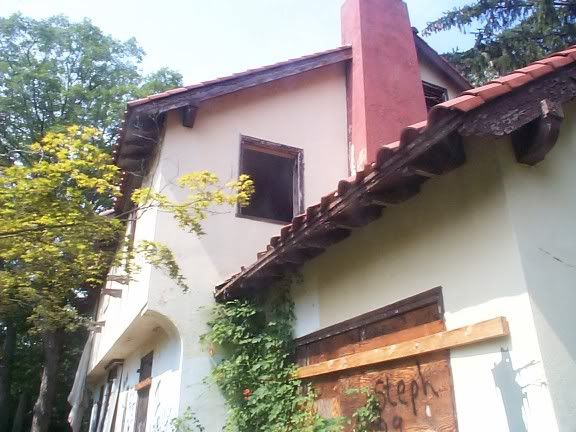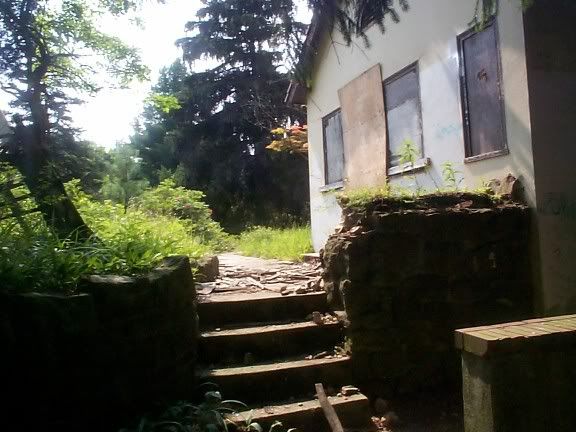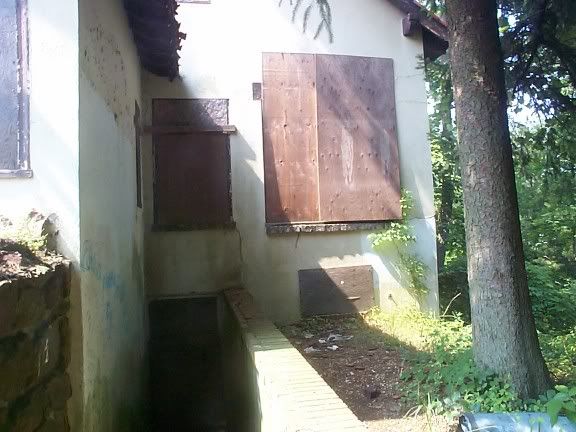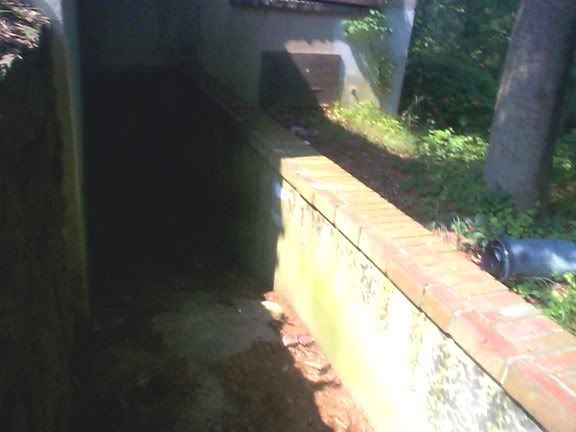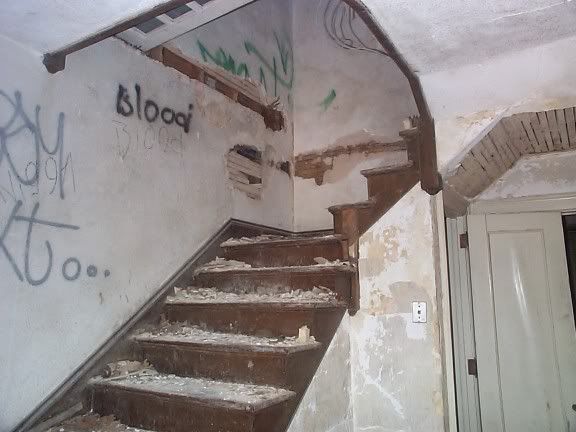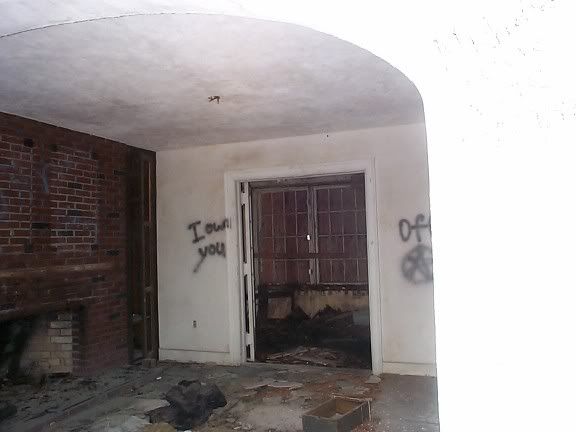 bye-bye house.....


Modify Entry
---
Comments: (use Reply to add a comment)
Atno000


Location: That city with the large hospital...
Gender: Male
Total Likes: 0 likes




We are in a state of Flux

| | |

Re: The Manor
< Reply # 1 on 7/23/2008 1:19 AM >
| Reply with Quote

---

Sucks "your place" got torn down. From what I read, everyone has a place like that...
And your a dork if you believe in the Paranormal, eh?






---

If your right hand is causing you pain, cut it off...
This thread is in a public category, and can't be made private.
---
All content and images copyright © 2002-2020 UER.CA and respective creators. Graphical Design by Crossfire.
To contact webmaster, or click to email with problems or other questions about this site: UER CONTACT
View Terms of Service | View Privacy Policy | Server colocation provided by Beanfield
This page was generated for you in 125 milliseconds. Since June 23, 2002, a total of 611024321 pages have been generated.