For the raccoon lovers:
I am with a group for people who are aged 14-21 called the Law Enforcement explorers. Naturally, it is for those who are interested in LE.
One evening before the meeting I noticed a bushy tail going into a dumpster behind the town office. After readying my camera phone I walked over and snapped this photo: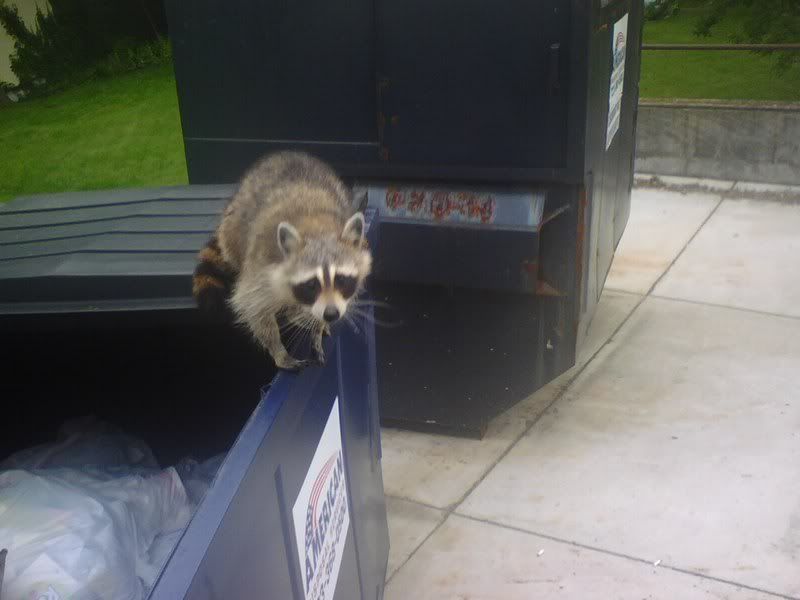 His furry butt leaped out of the dumpster and he gazed at me until I moved. At that point he skittered away.