Just when I thought this years locations couldn't get any better, a classic exploring location opens itself up to us!
After having not been explored (as far as I know) for 10 years, my friends Rinzler, TrixieSparrow and I decided to give it a try and we could not have been happier to find her open to us.
We were pleased to find the sign in wall upstairs in the projection room with some OG exploring names who walked the halls long before us. I was pleased to add my name to the wall
1.
2.
3.
4.
As we entered the pitch black empty space, we pulled out our flashlights to illuminate a huge musty space, rows upon rows of red felt chairs, decaying walls, a huge painted ceiling and two beautiful stone statues watching over the stage.
The air was hot and thick and at least 14 years of water damage and elements have taken a serious toll on this place.
This theatre dates back to 1875 and has housed a carriage factory, live vaudeville acts, a storefront, nickelodeon, movies and live stage shows. It was closed in 2004 after a portion of the building collapsed. Although the lobby was demolished, the auditorium remains, and is about to be included in a condominium project that was given the green light by the city.
The building was first constructed as a carriage factory in 1875, but by 1908 was established as the first in a sequence of theatres. The abandoned theatre became a prominent vaudeville and motion picture venue and was noted for being the first cinema in the area to present movies with soundtracks
I would end up visiting this theatre 3 times over the course of less than one week, on our first visit we looked everywhere for the lights and how to turn them on. We were not able to locate the lights so we would have to utilize what lights we had. On my second visit I finally discovered how to turn the lights on the entire experience changed for me. To experience this huge space with full lights made the experience so much better.
It seemed that one of the last shows at this abandoned theatre was Pokemon Live as in the lobby we discovered a pile of props – life-sized Pokemon characters….what a strange find.
I will be slowly trickling shots on my other social media channels but here, for the UER community is the complete set.
The Theatre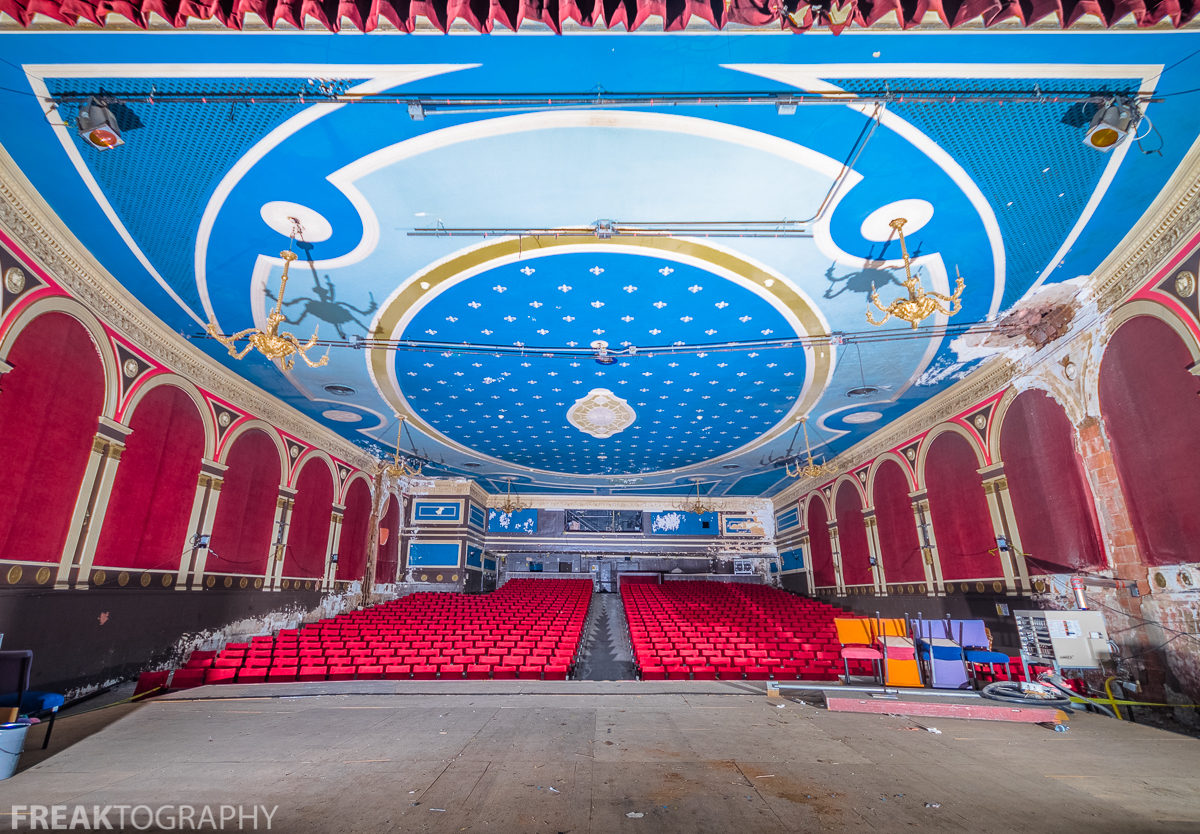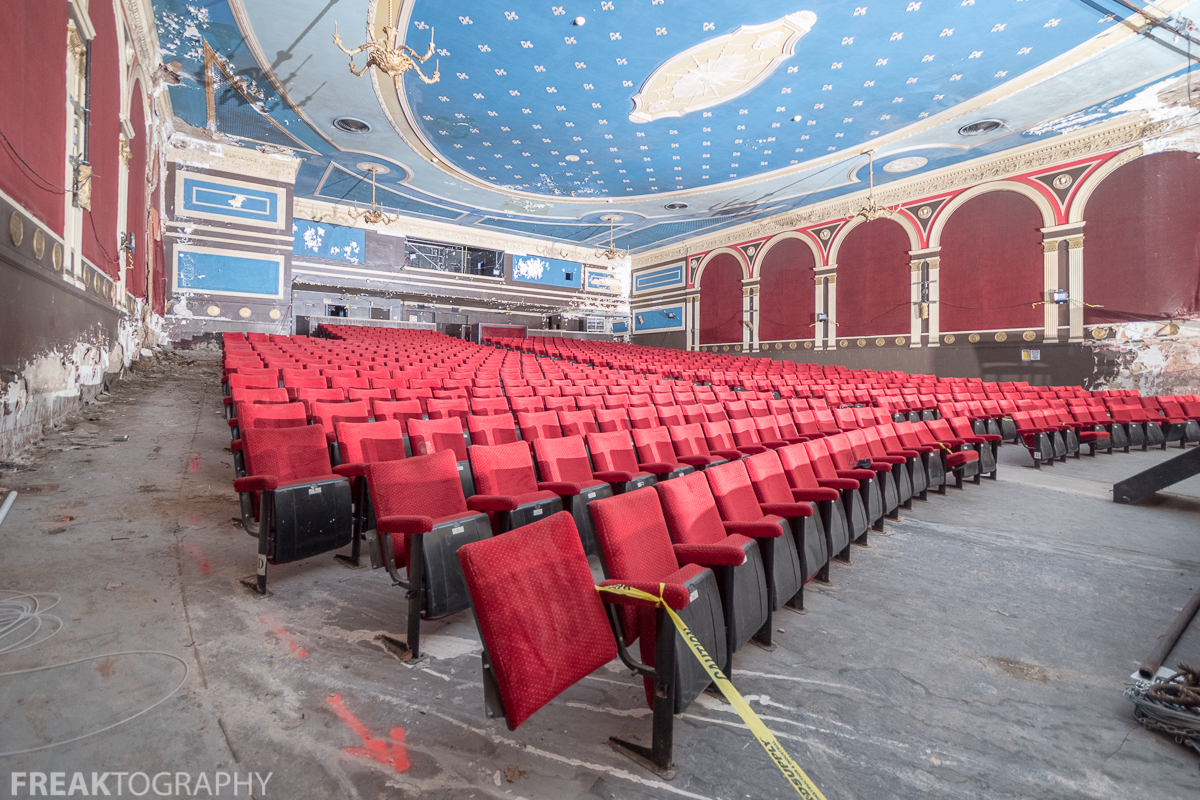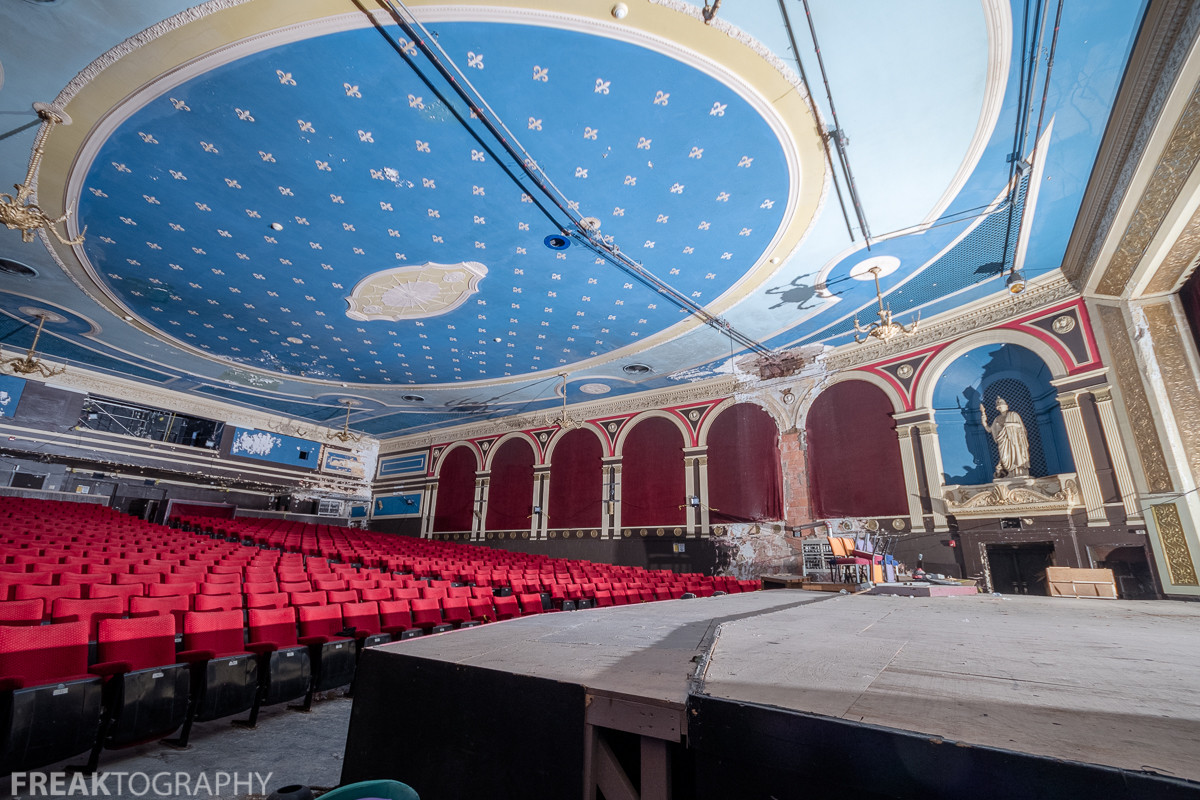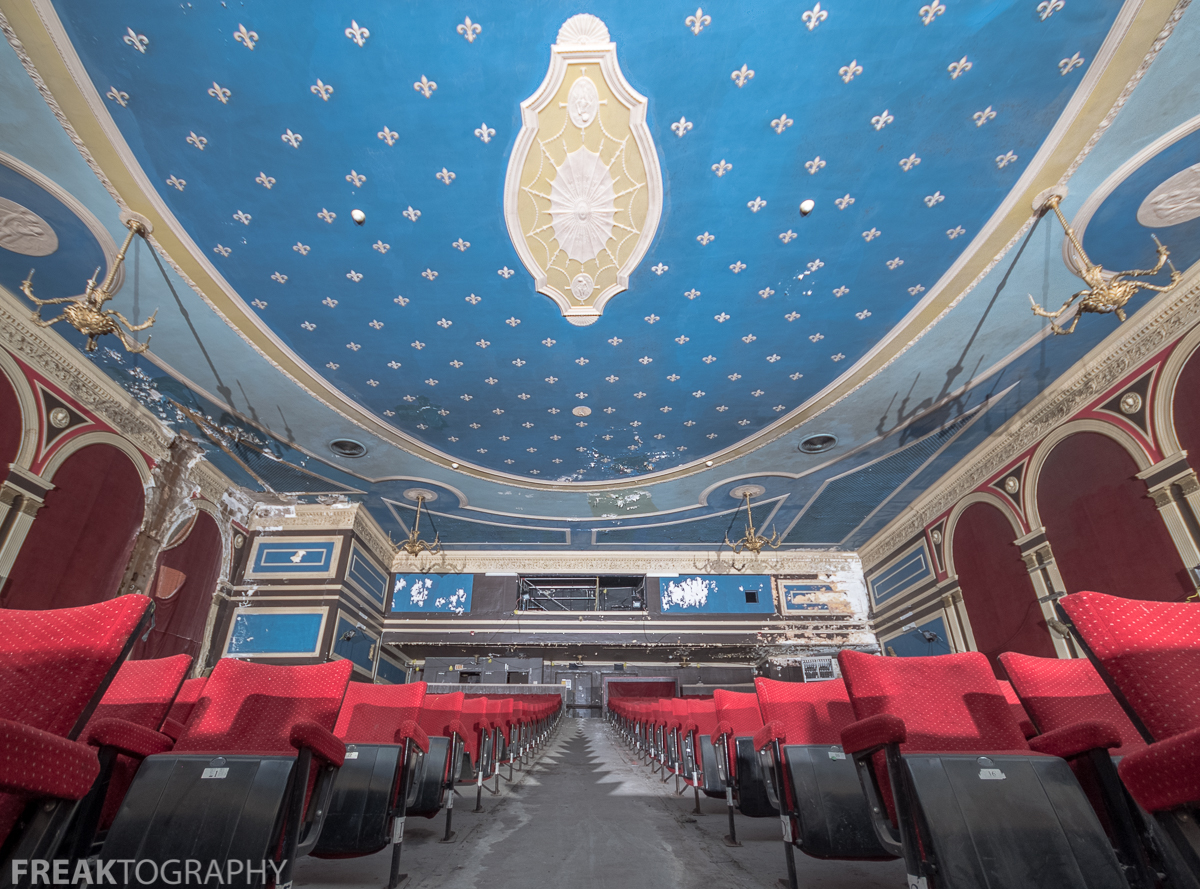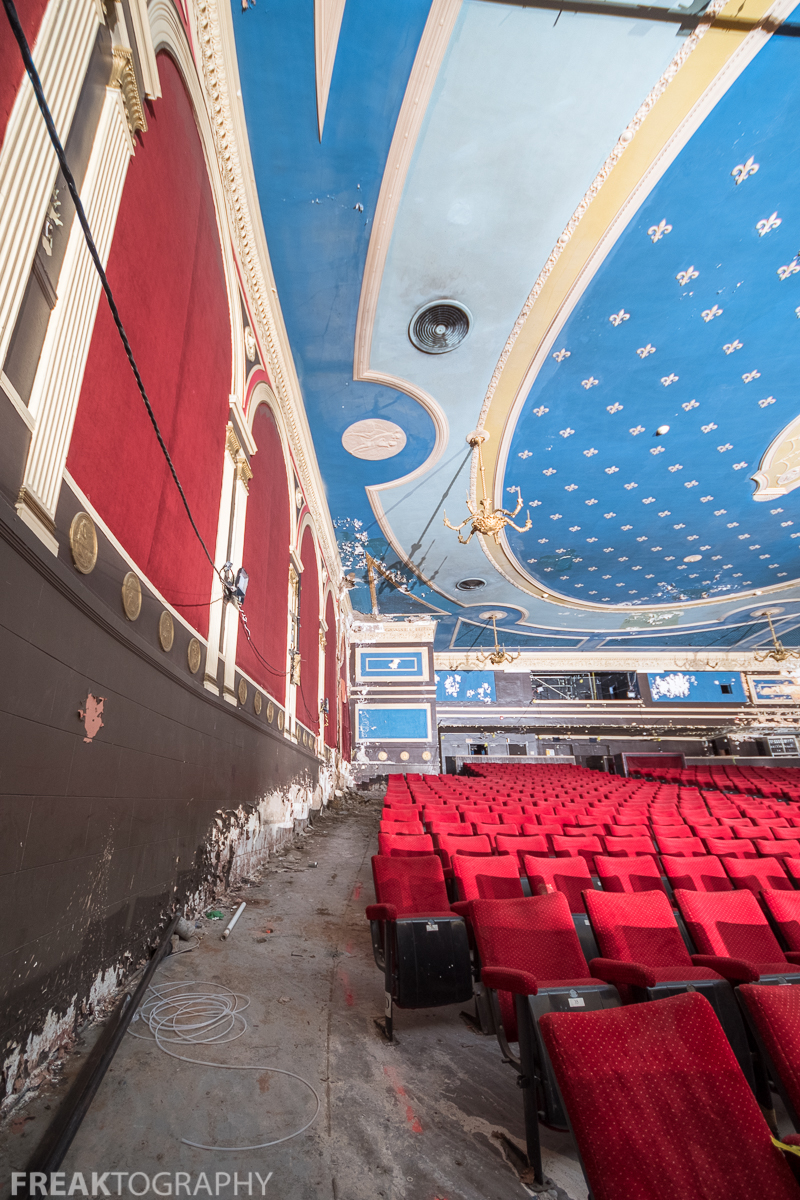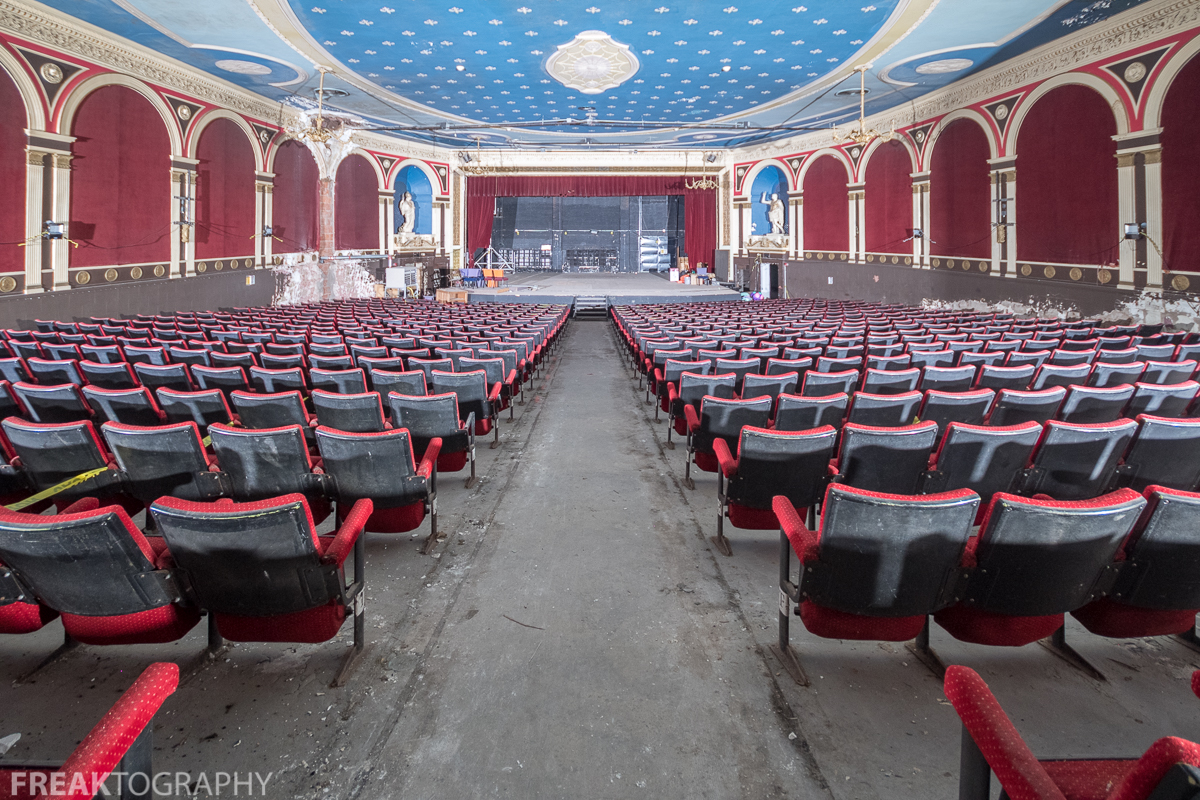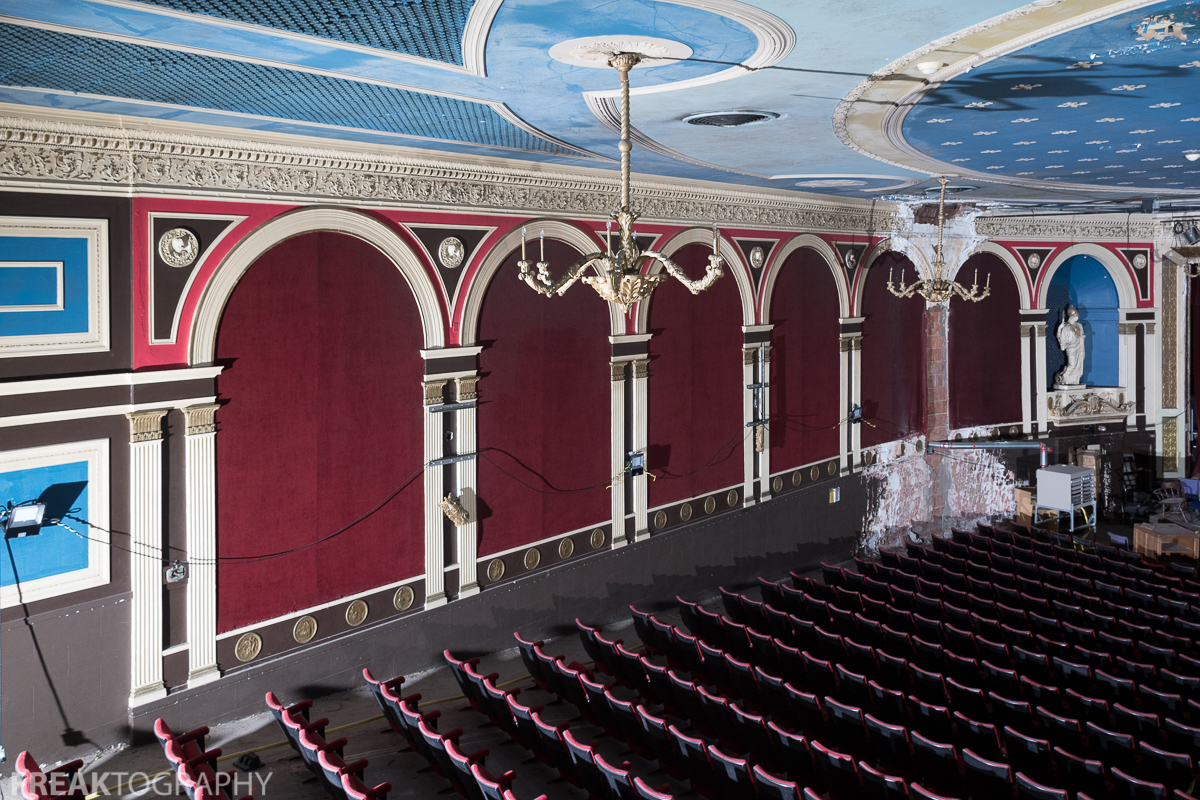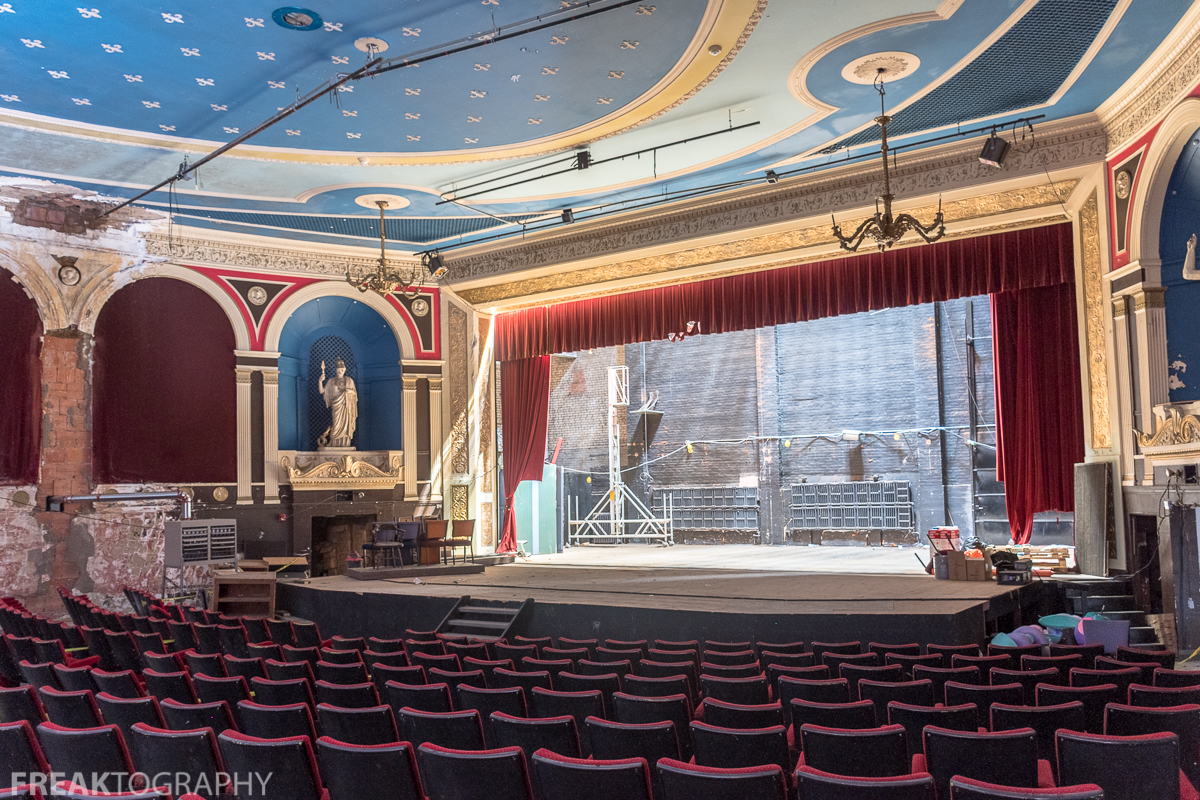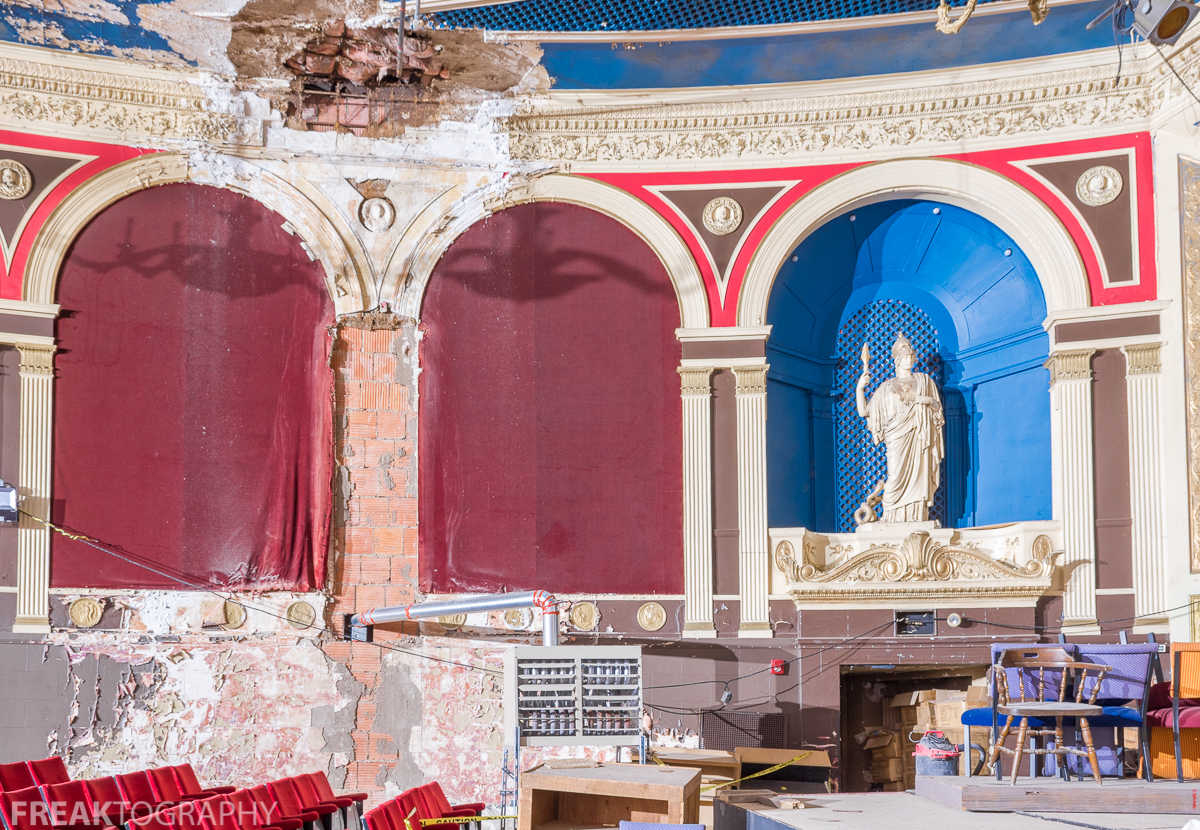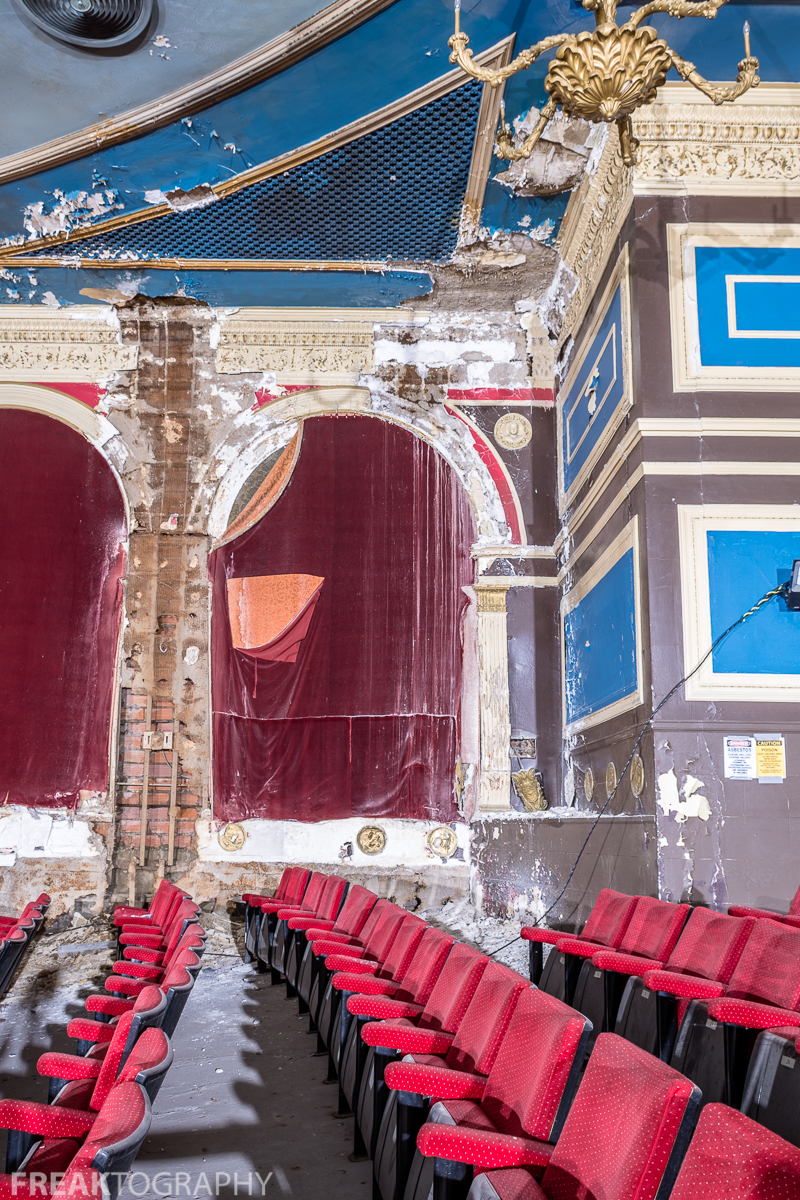 Behind the Stage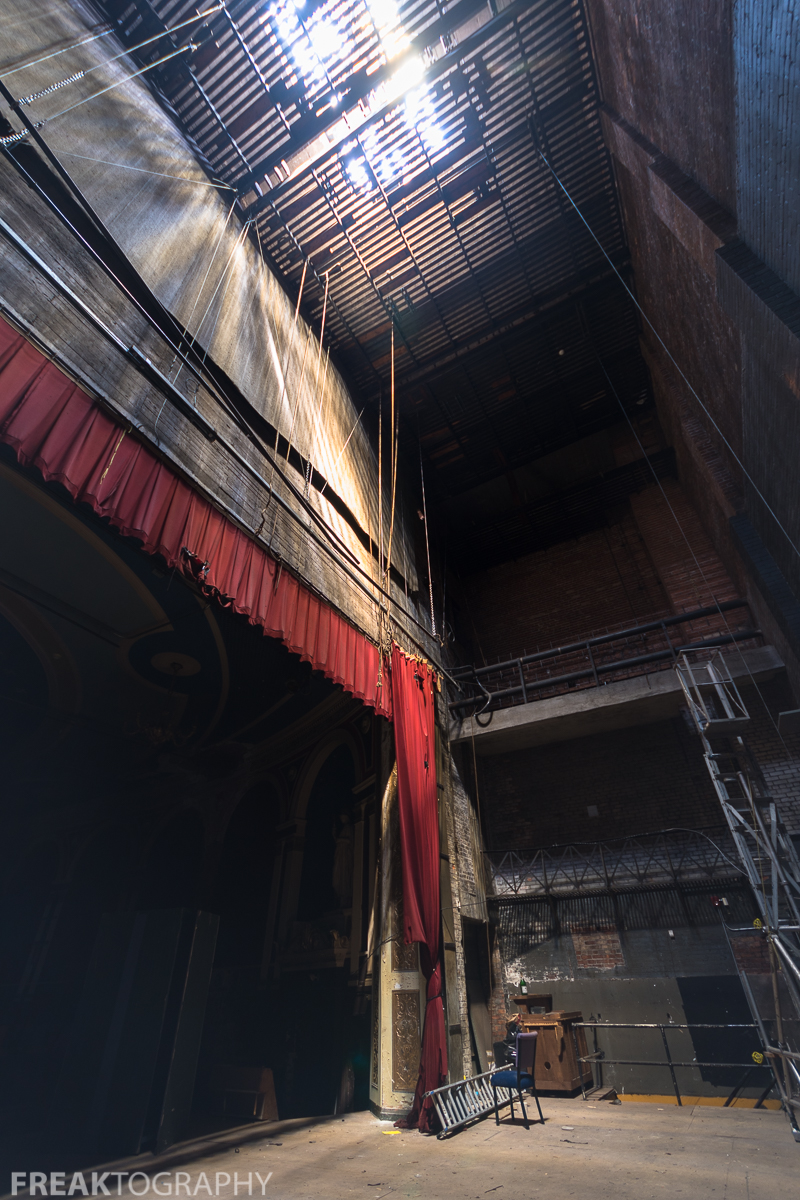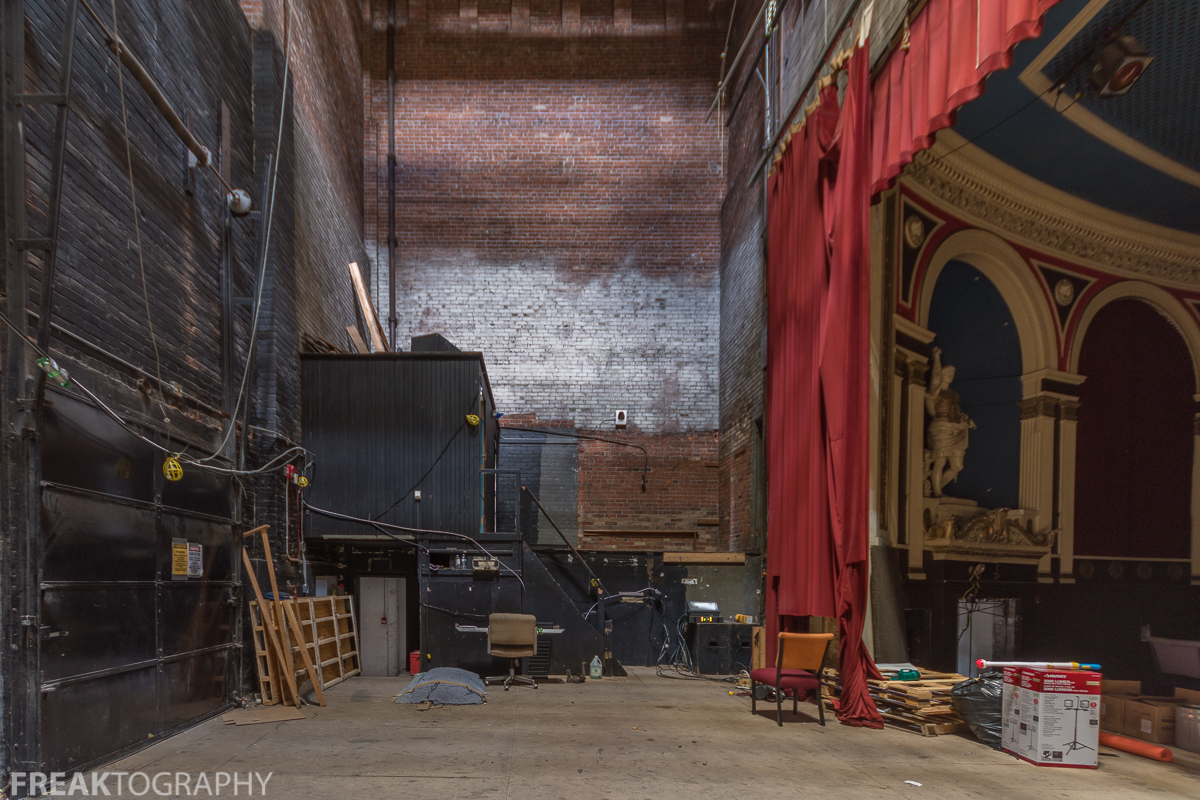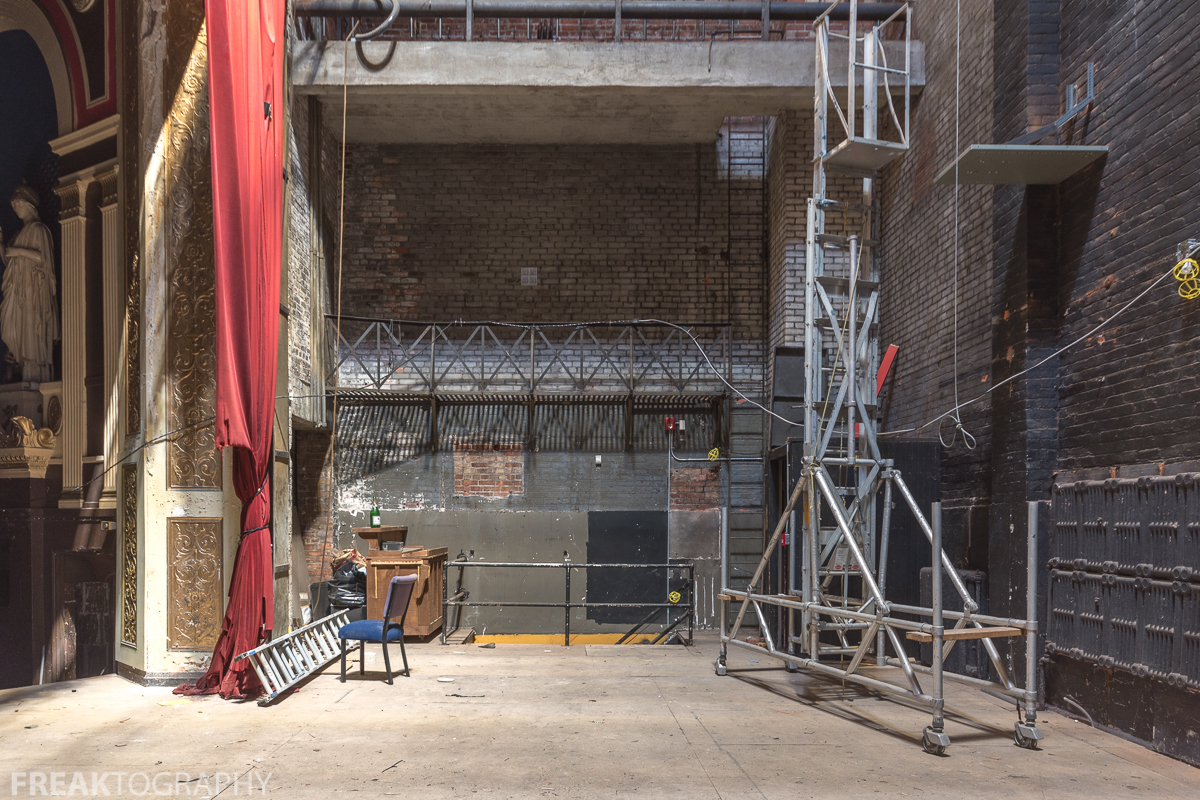 Details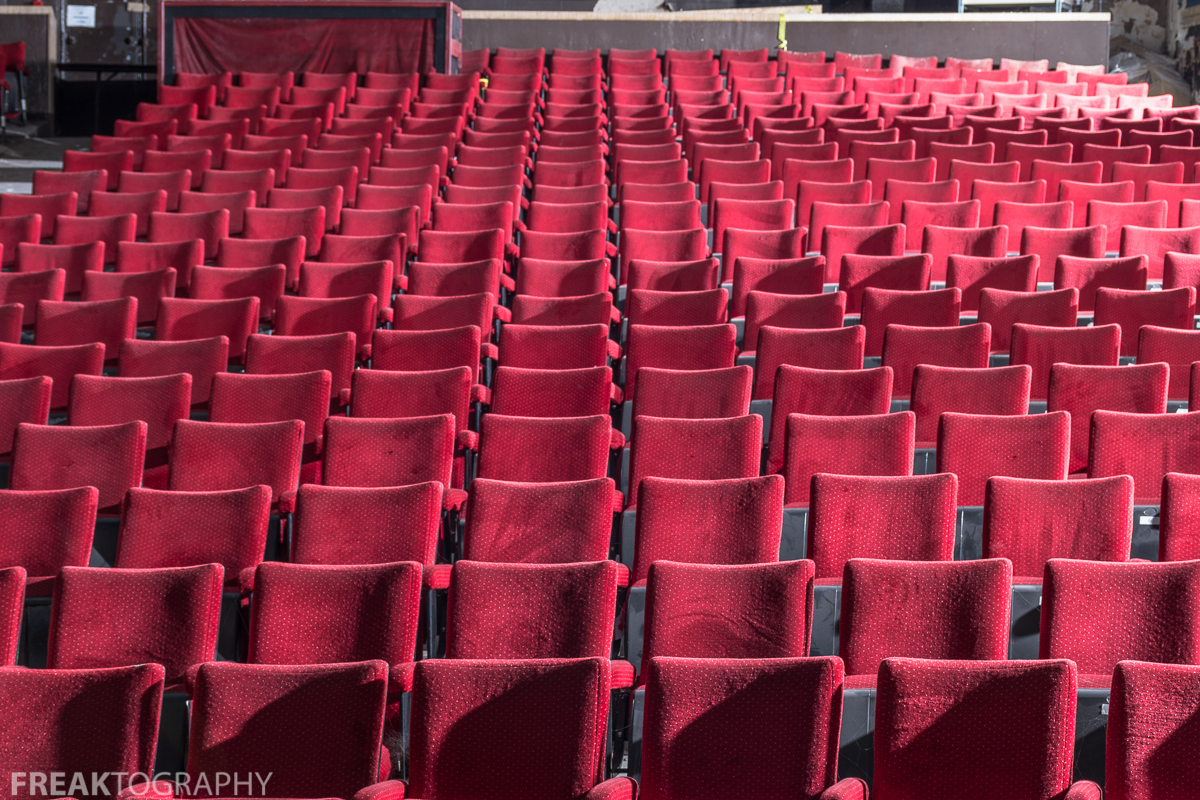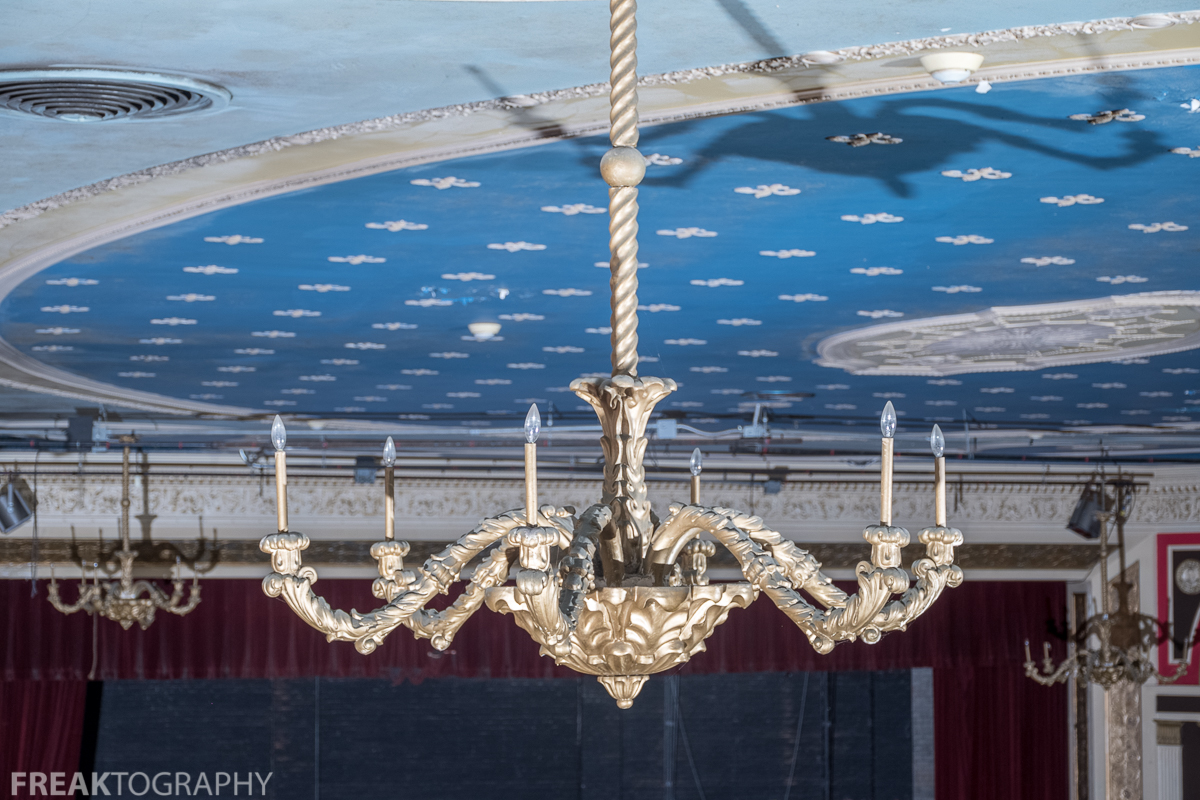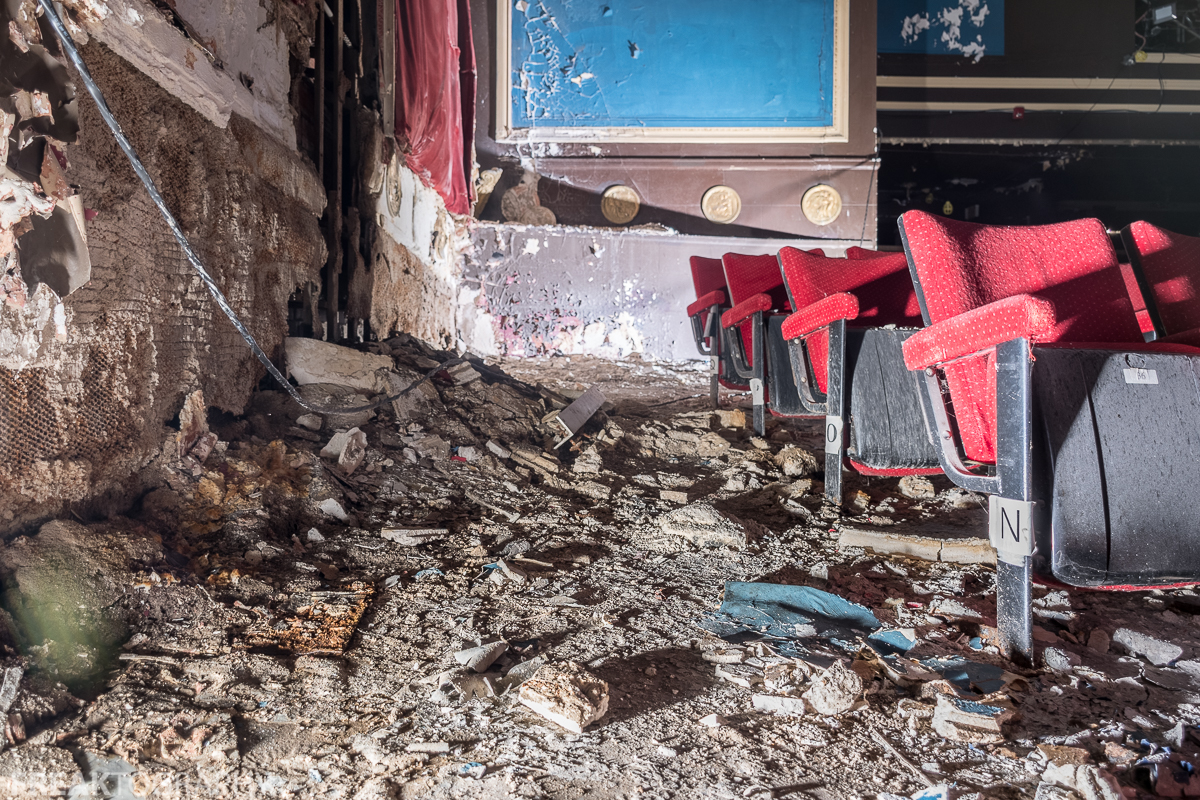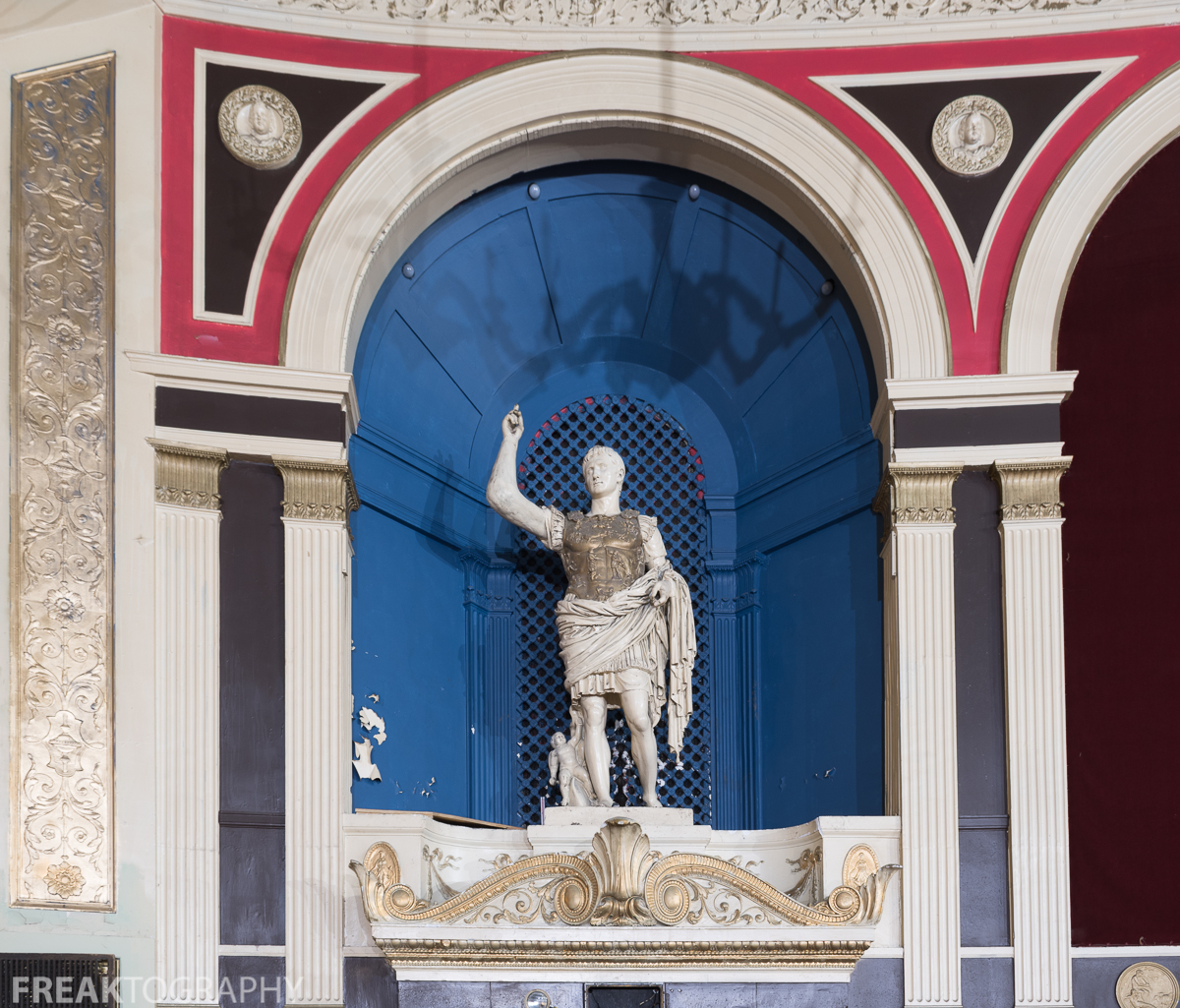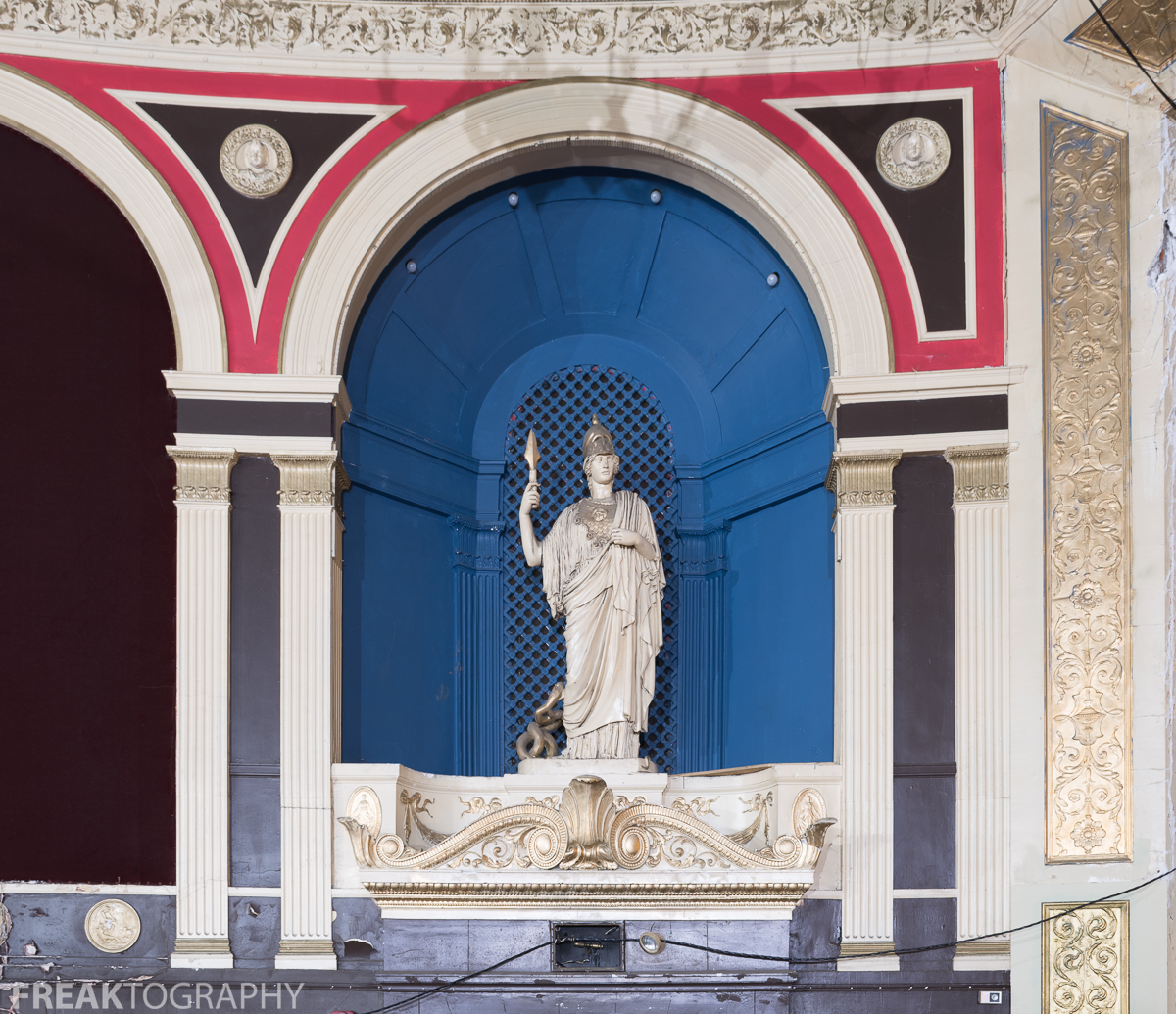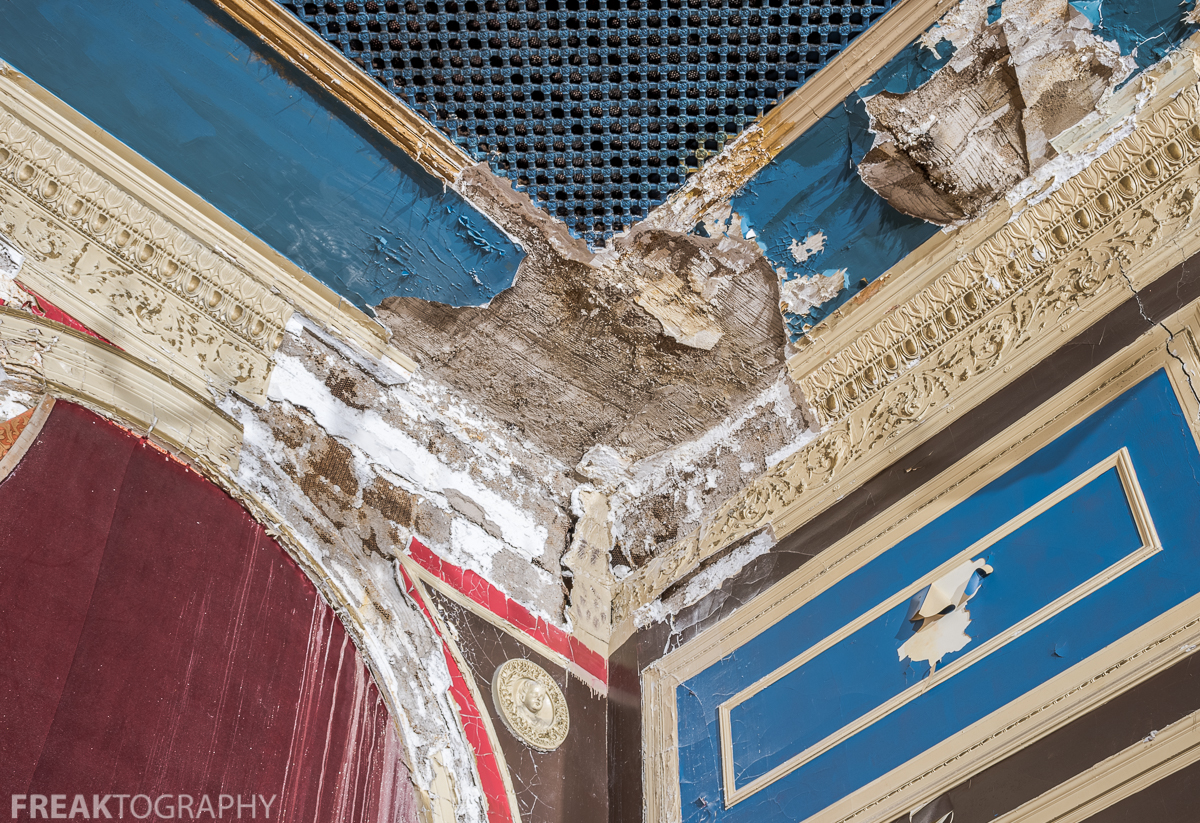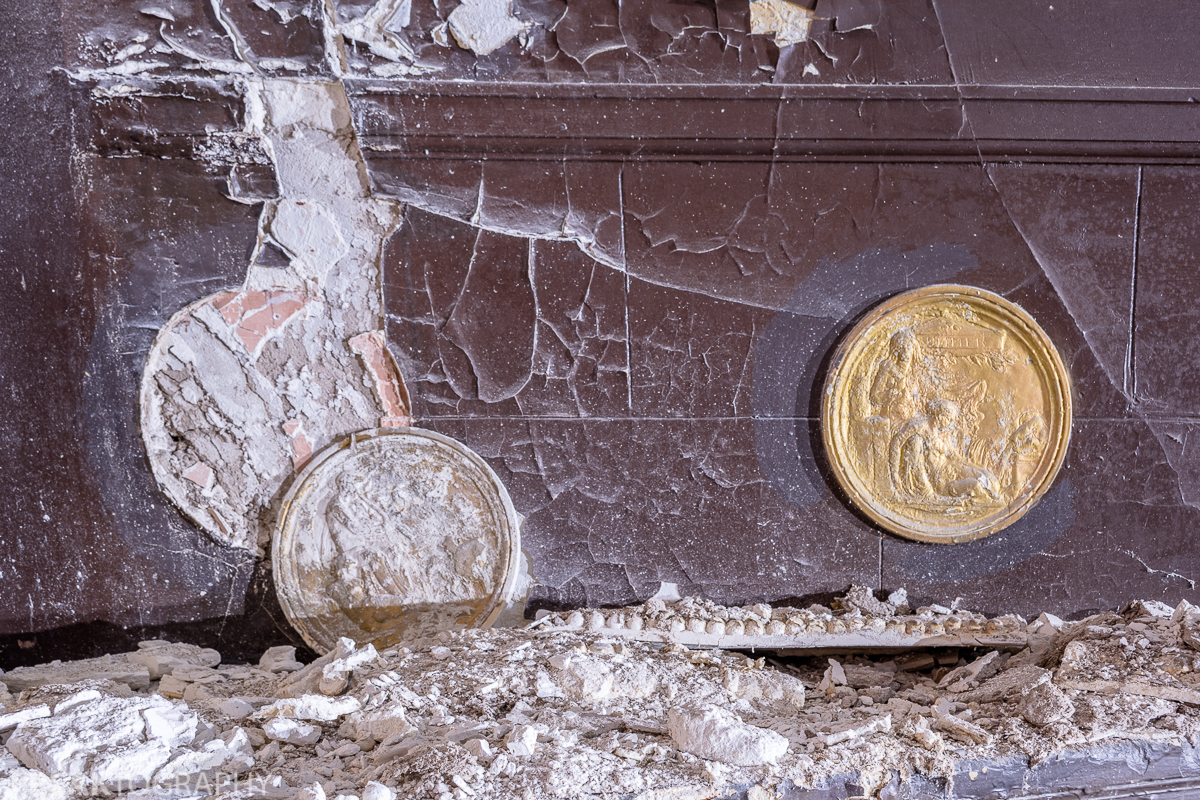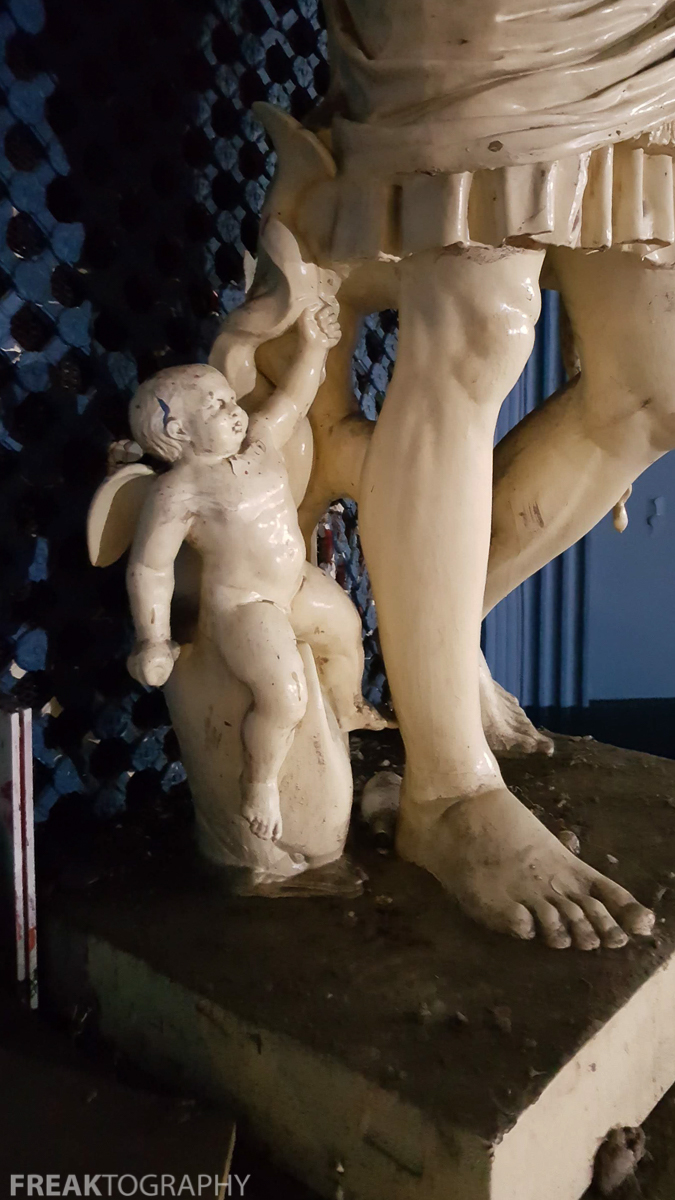 The Pokemon Characters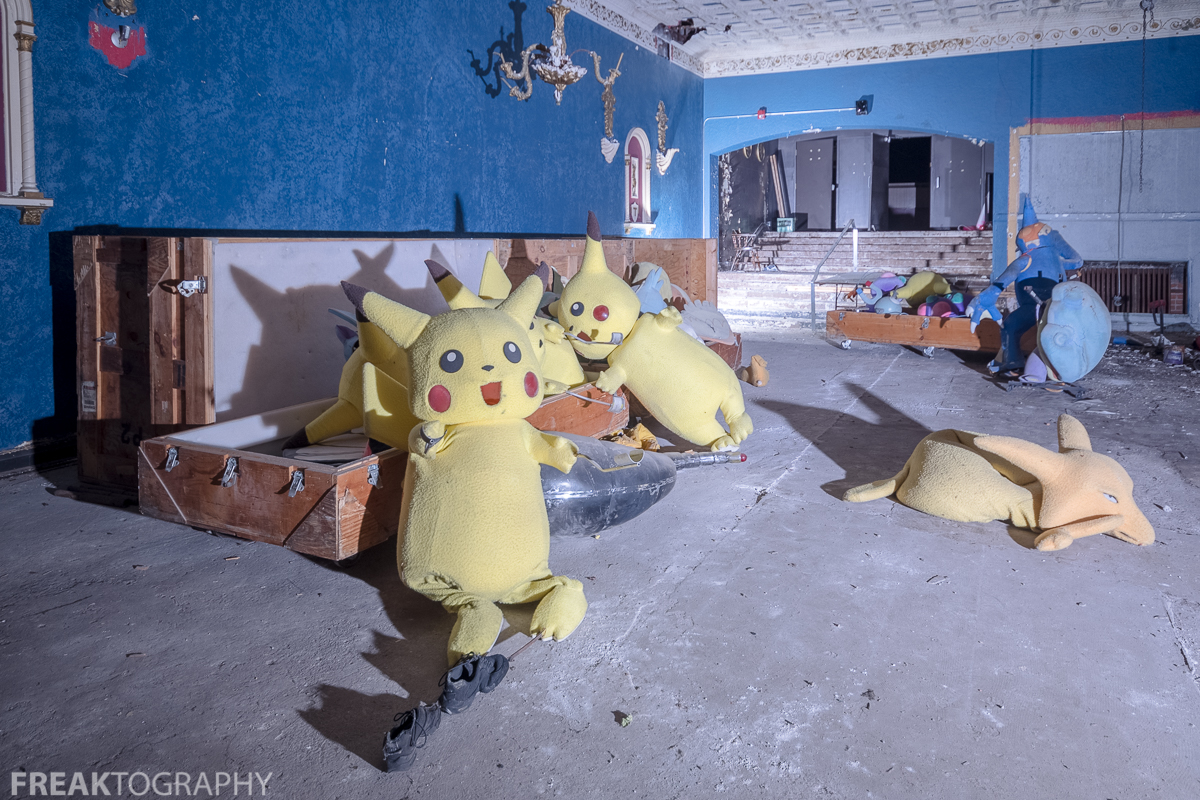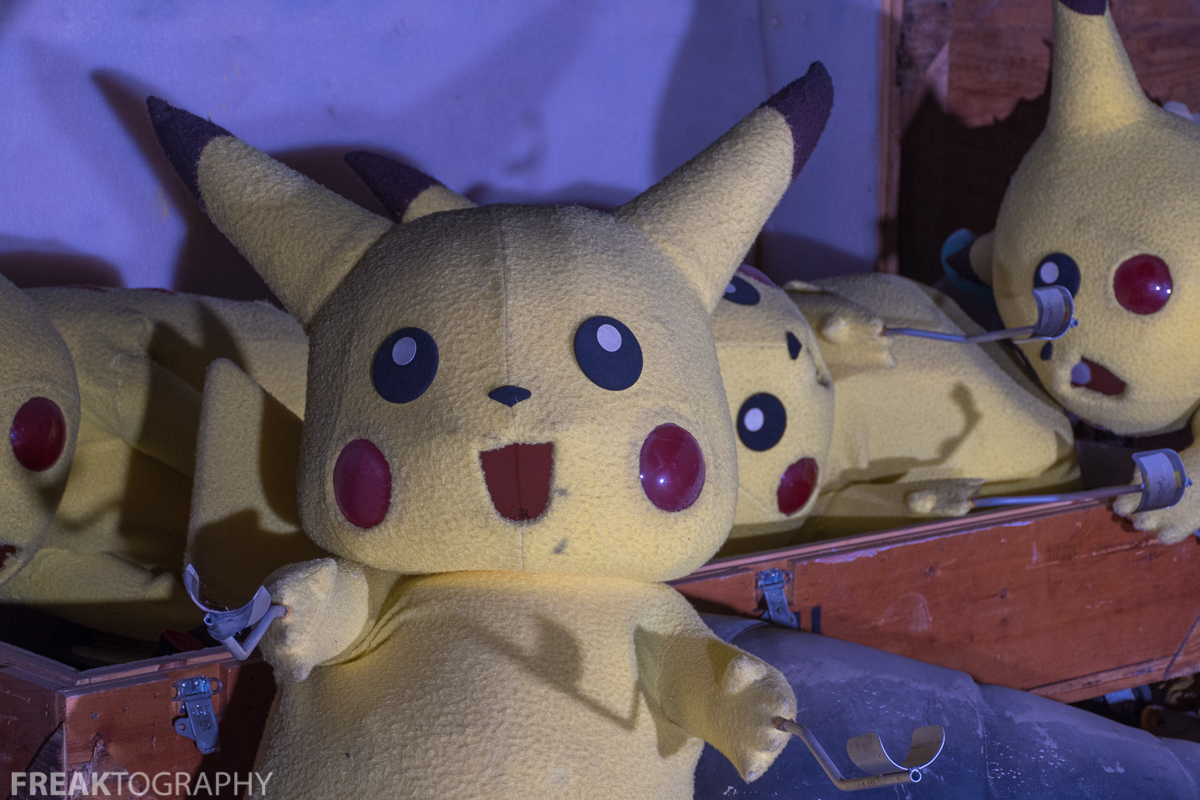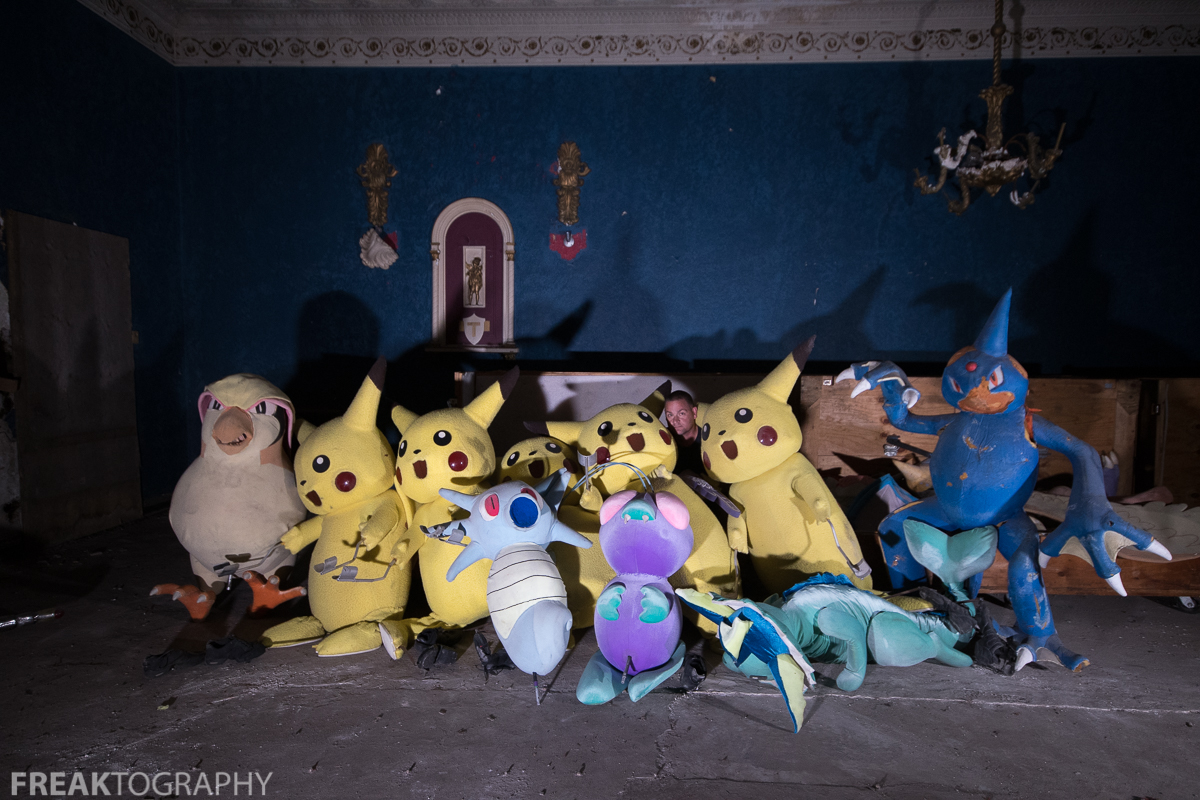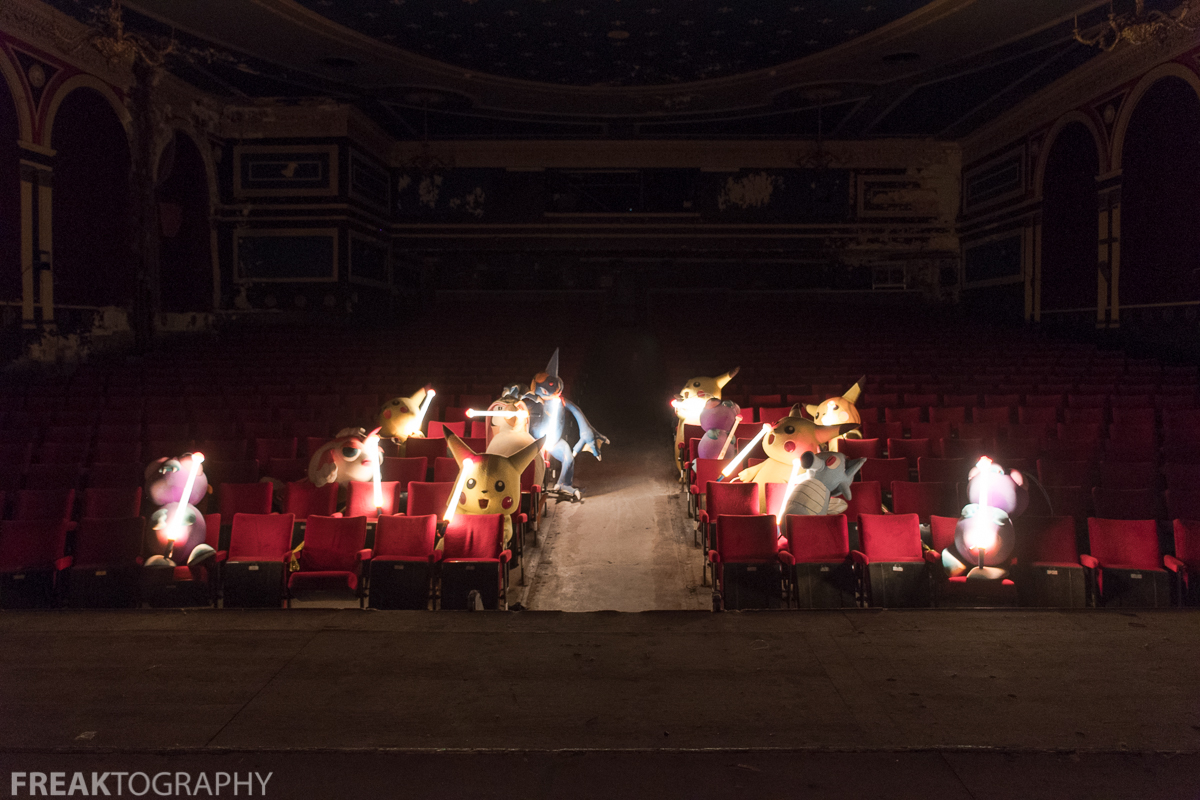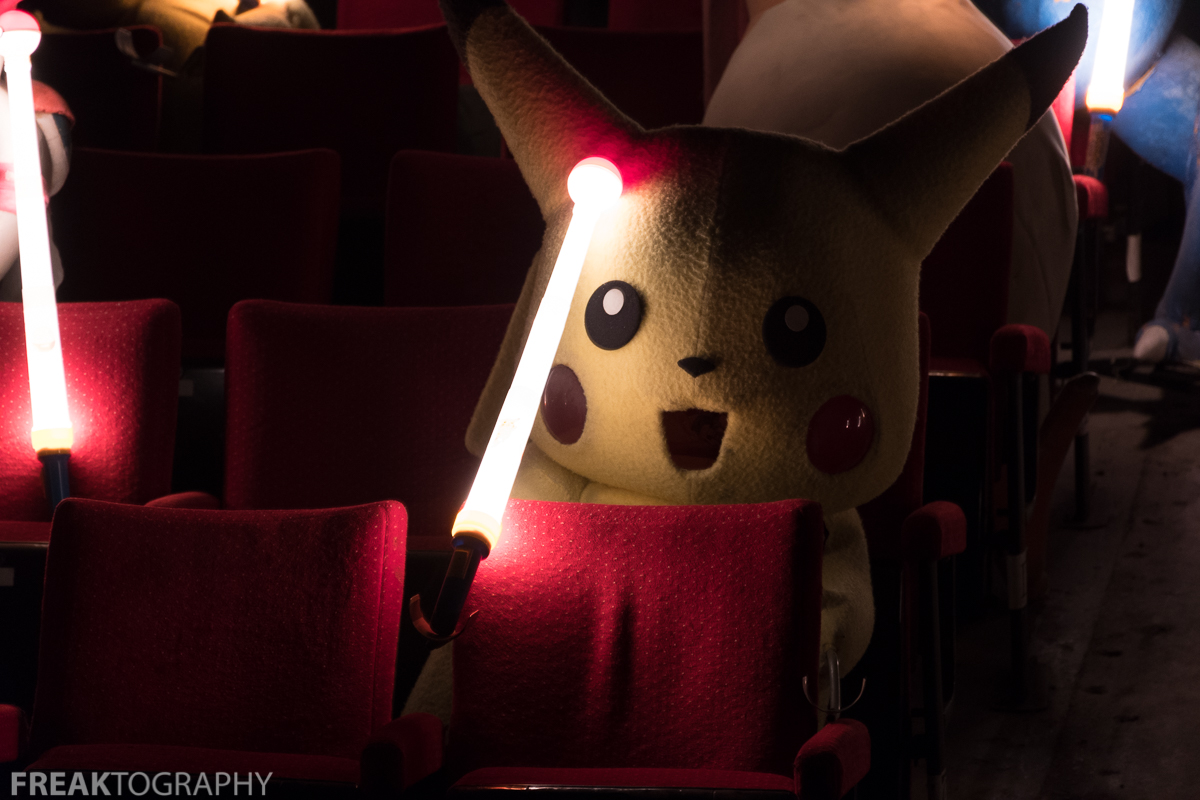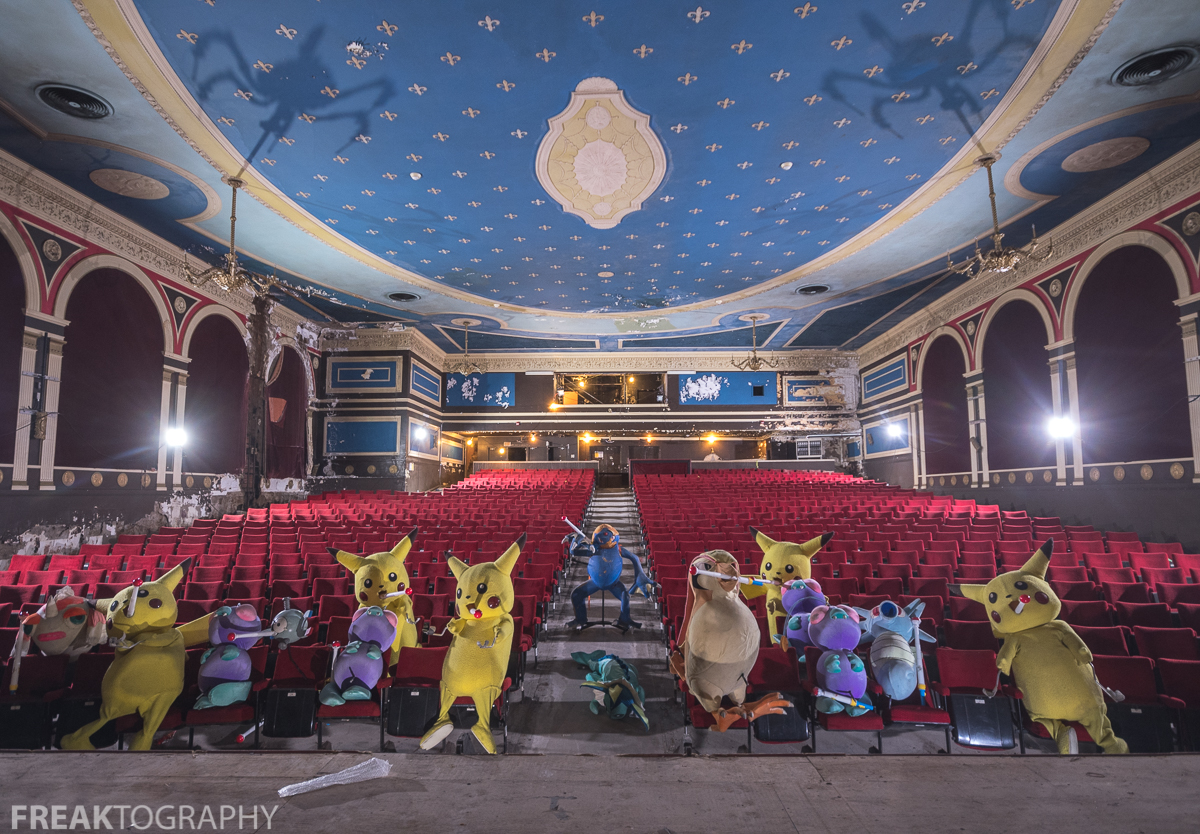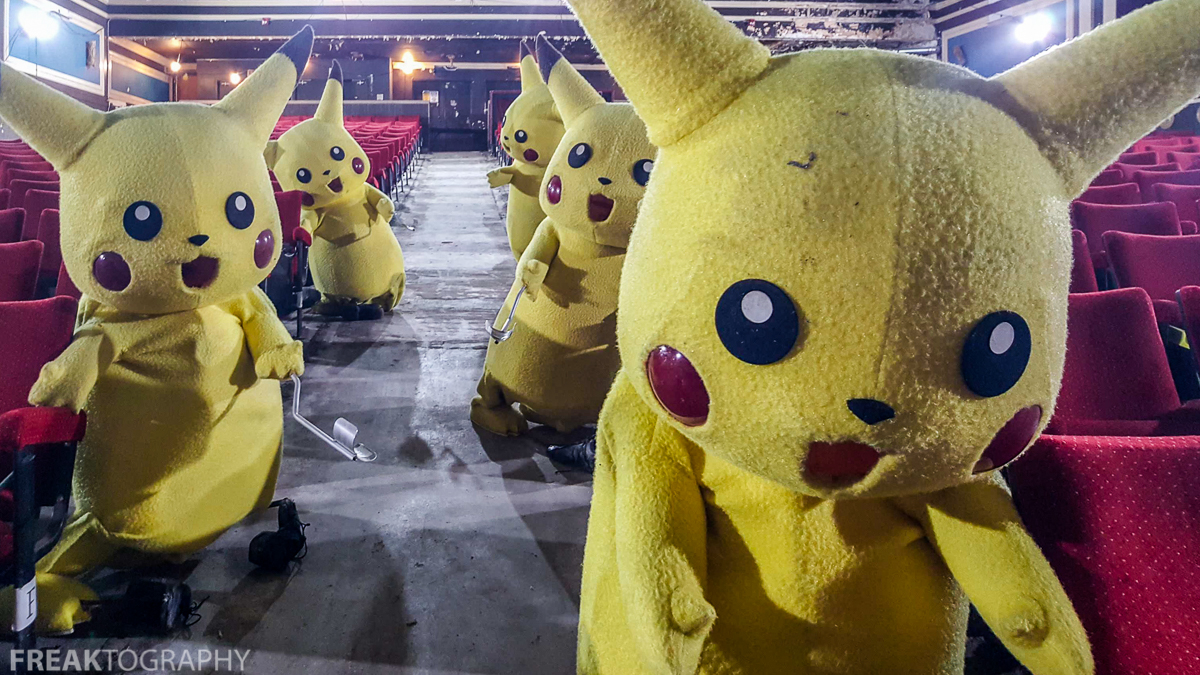 The Selfies and Group Shots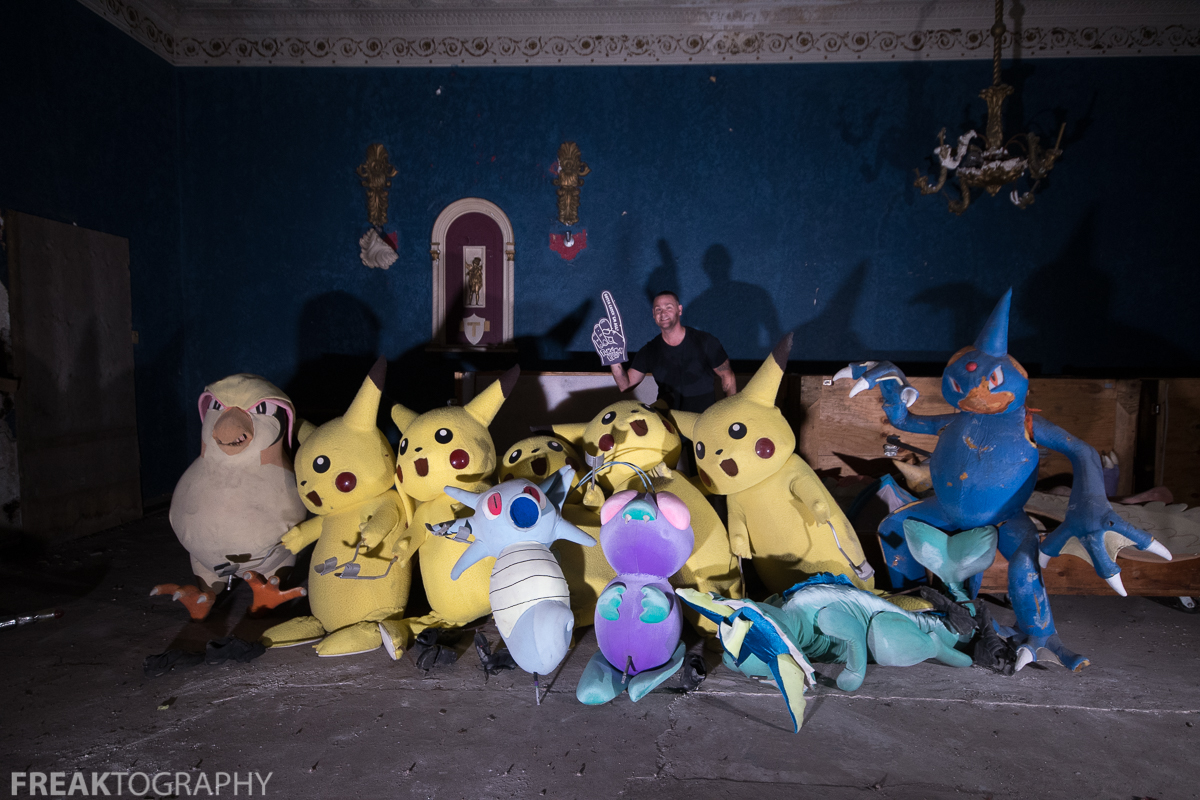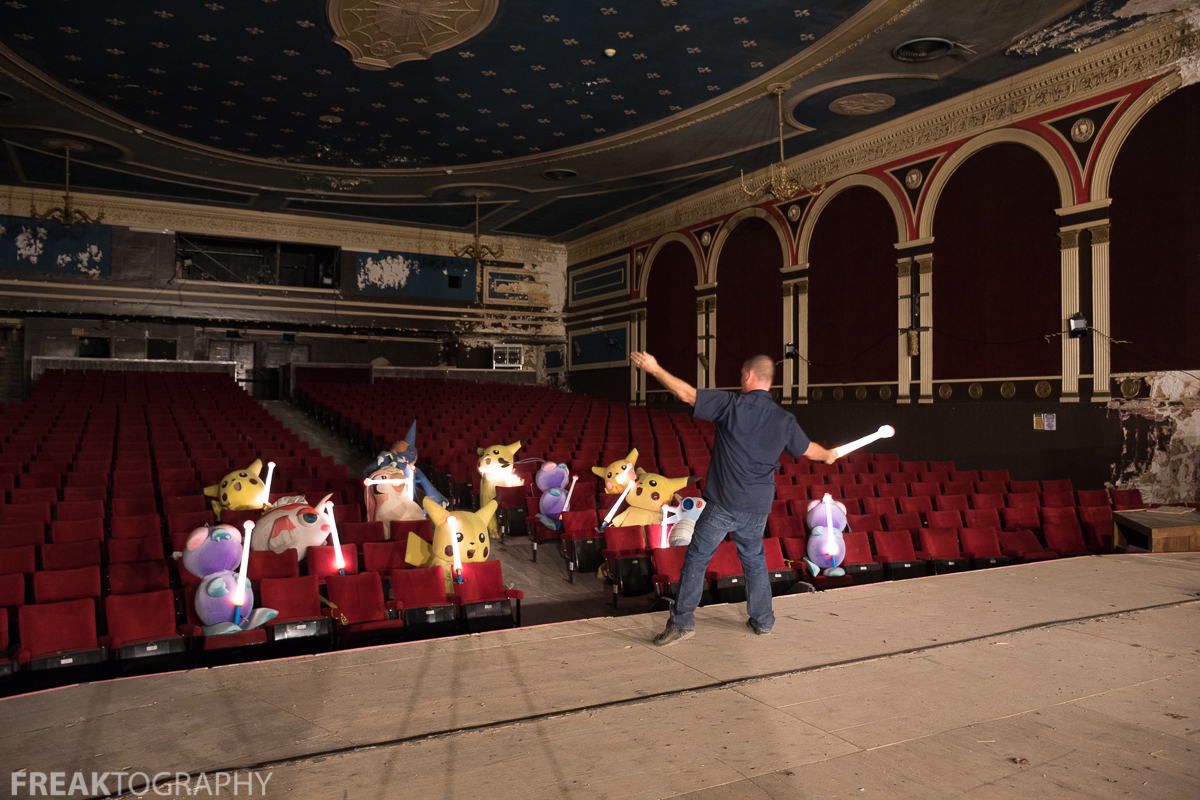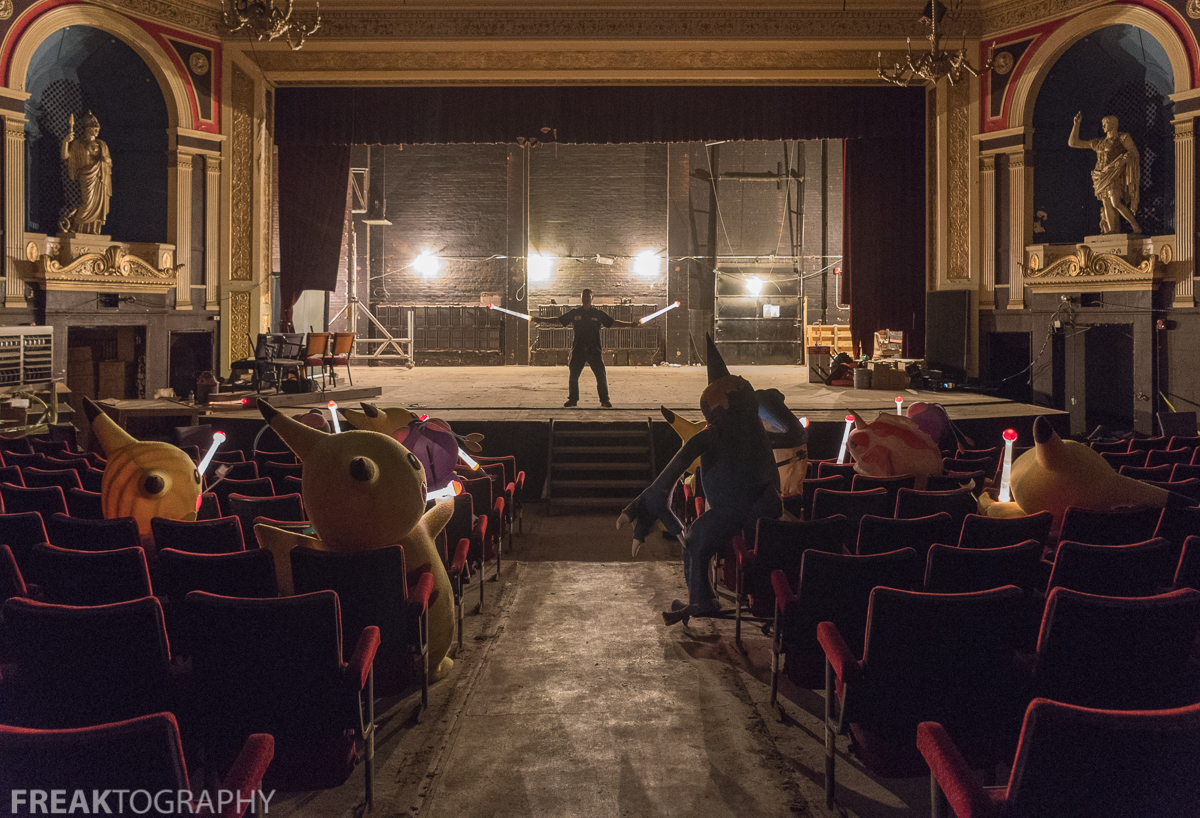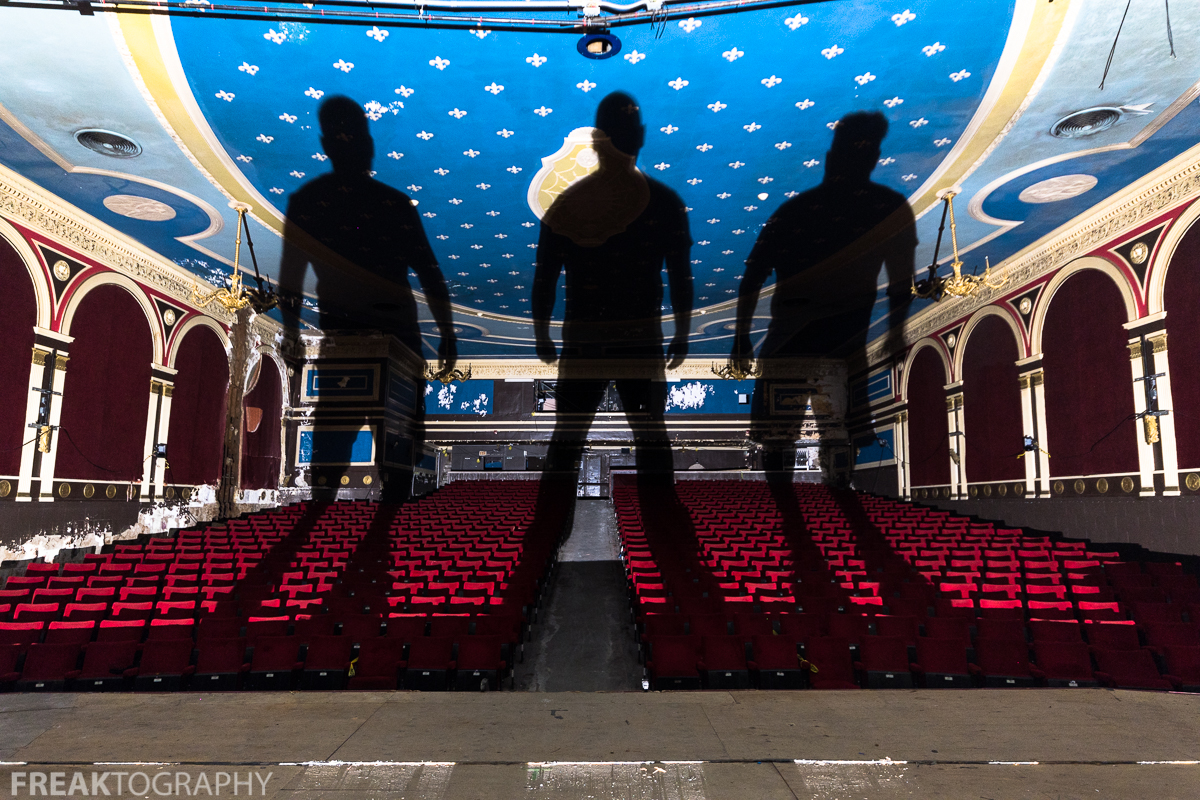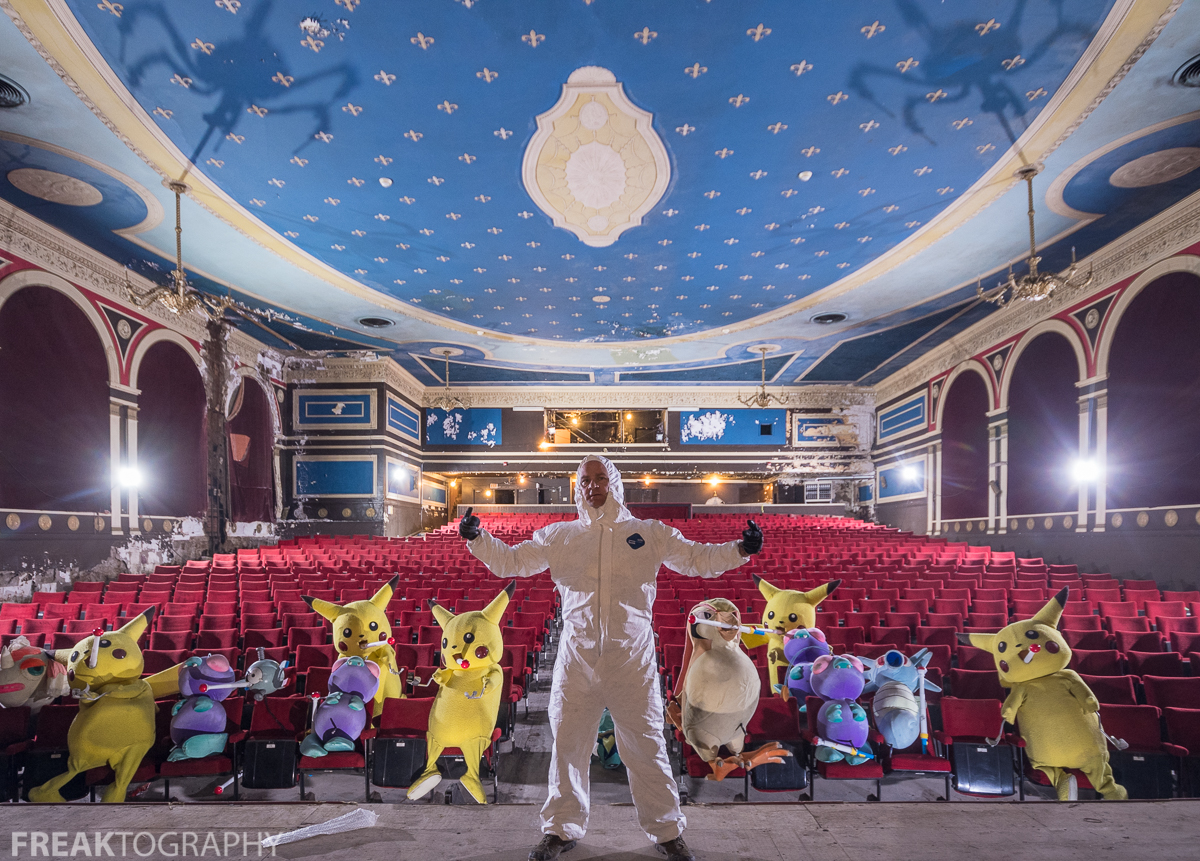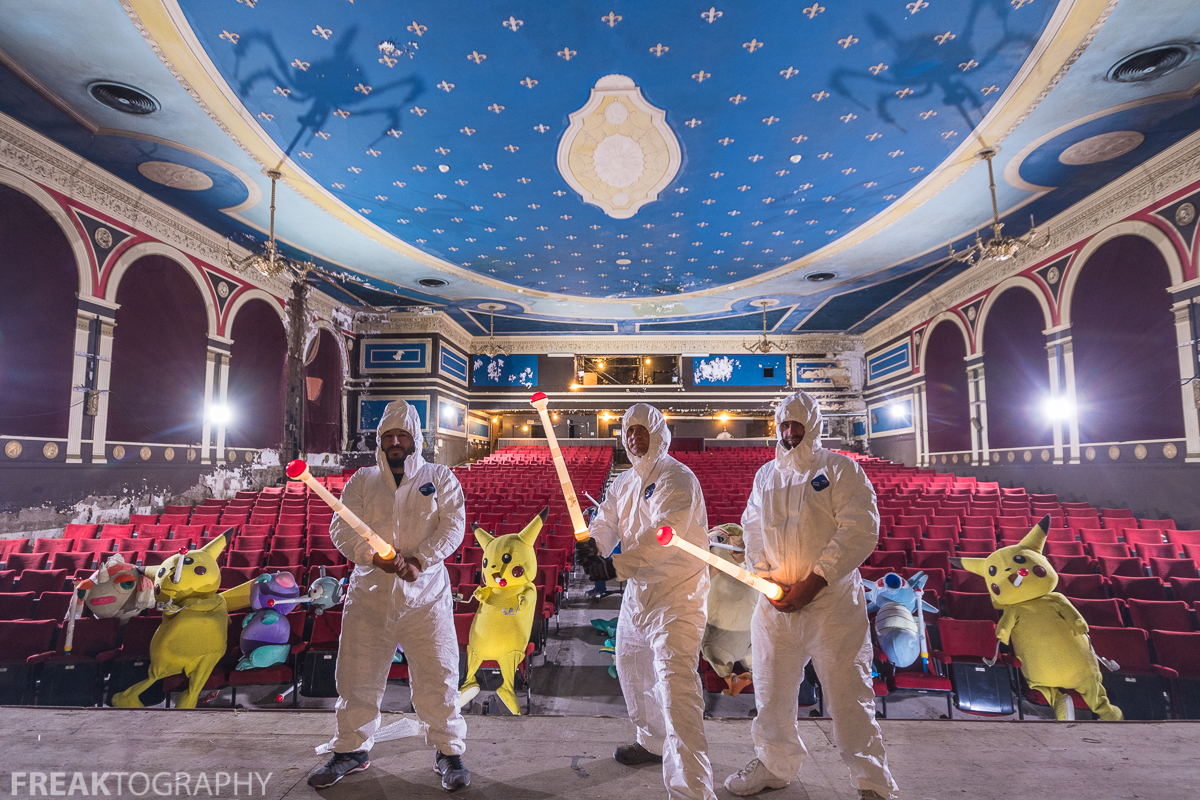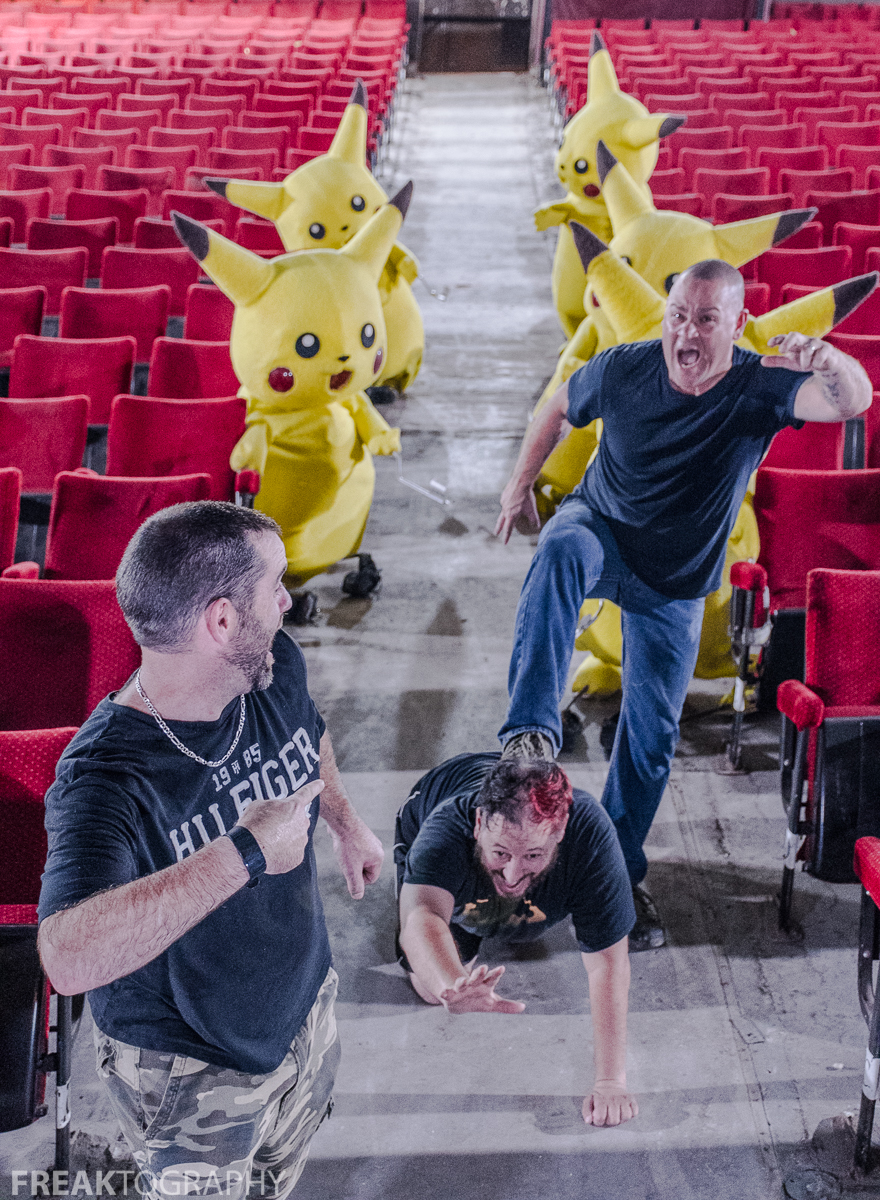 Lastly, for those interested here is a walkthrough video
Thanks for watching, there are more shots on my website at the link below
https://www.freakt...d-pokemon-theatre/