(Obligatory comment on this being my first post and hoping I'm doing this right.)
I was with a friend in a park when we saw an old graffitied building across the road. We decided to check it out, and found this lone building further up a hill to the side of the building we initially saw.
Inside wasn't anything particularly interesting. This was the main (and biggest) room.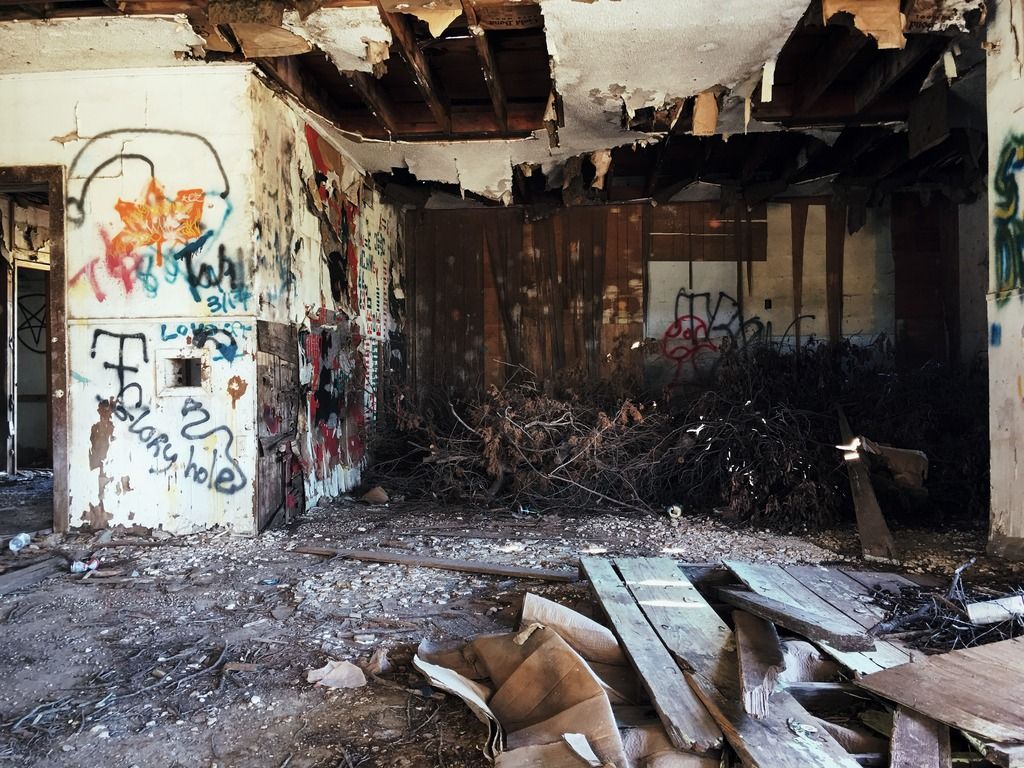 As we left this building, we saw a sort of apartment complex not far off.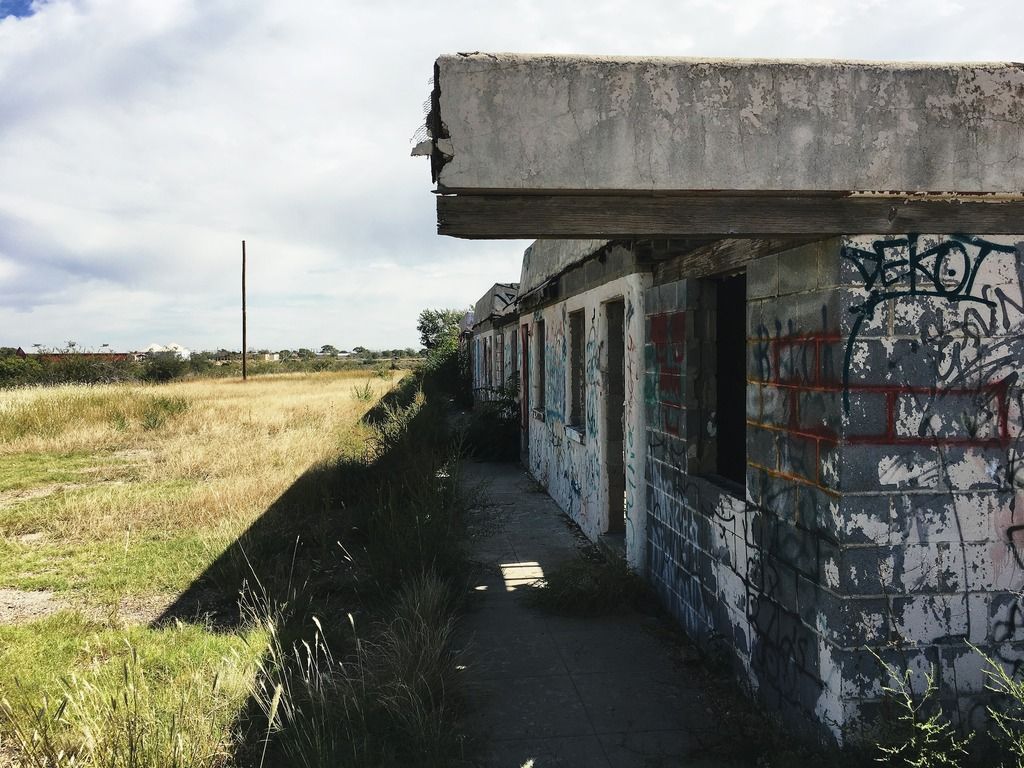 Inside, it was mostly empty, but had lots of graffiti. Some highlights were a shopping cart...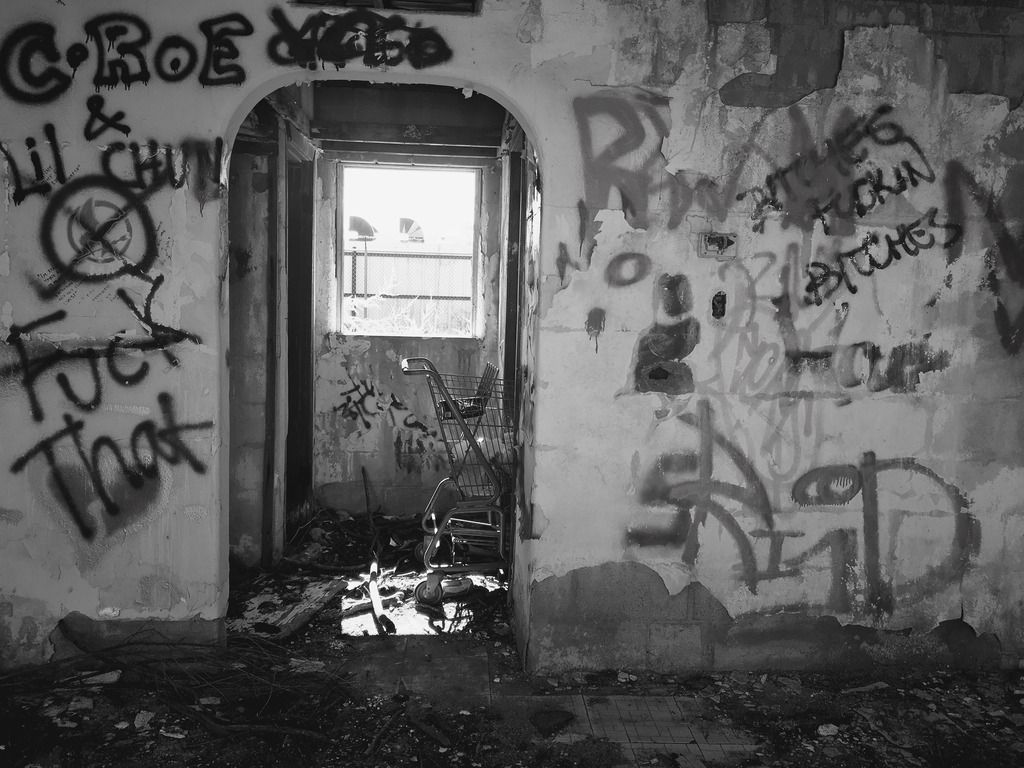 ...and some old tile.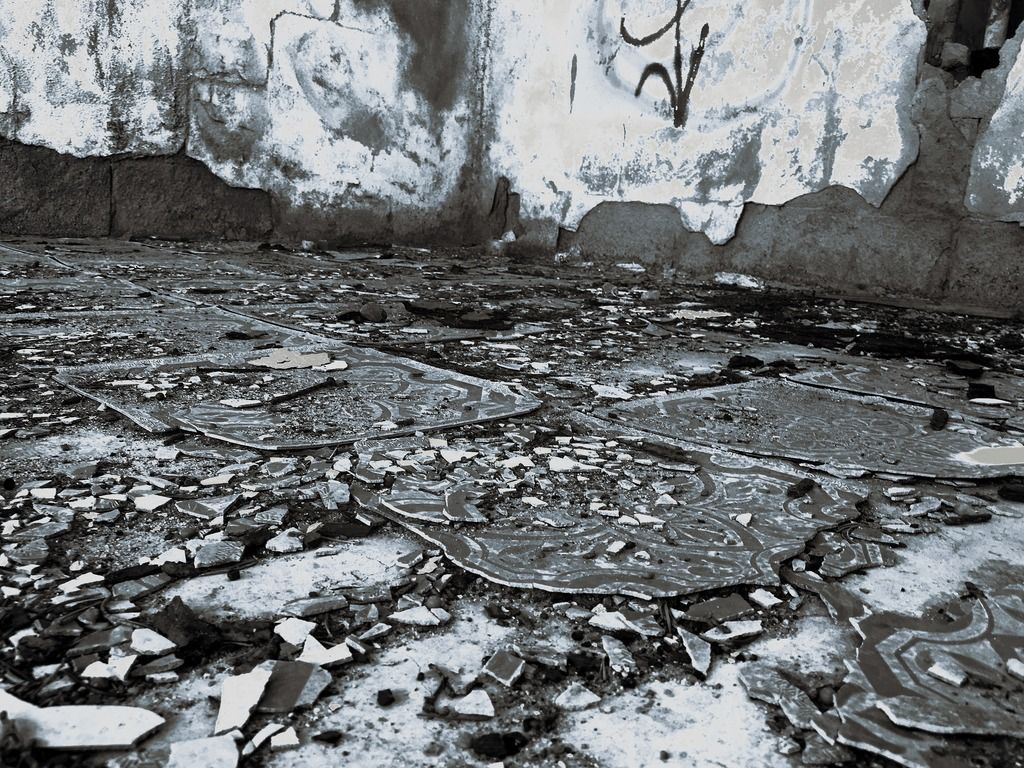 The graffiti was quite colorful and made the scene more interesting than it would've been I suppose. This was my favorite room; it has a sort of cyberpunk feel to it.
I later found out the international squatter symbol can be seen to the left of the big red post. Kinda neat.
The last room, or apartment, had this neat mural of what appears to be a native american figure.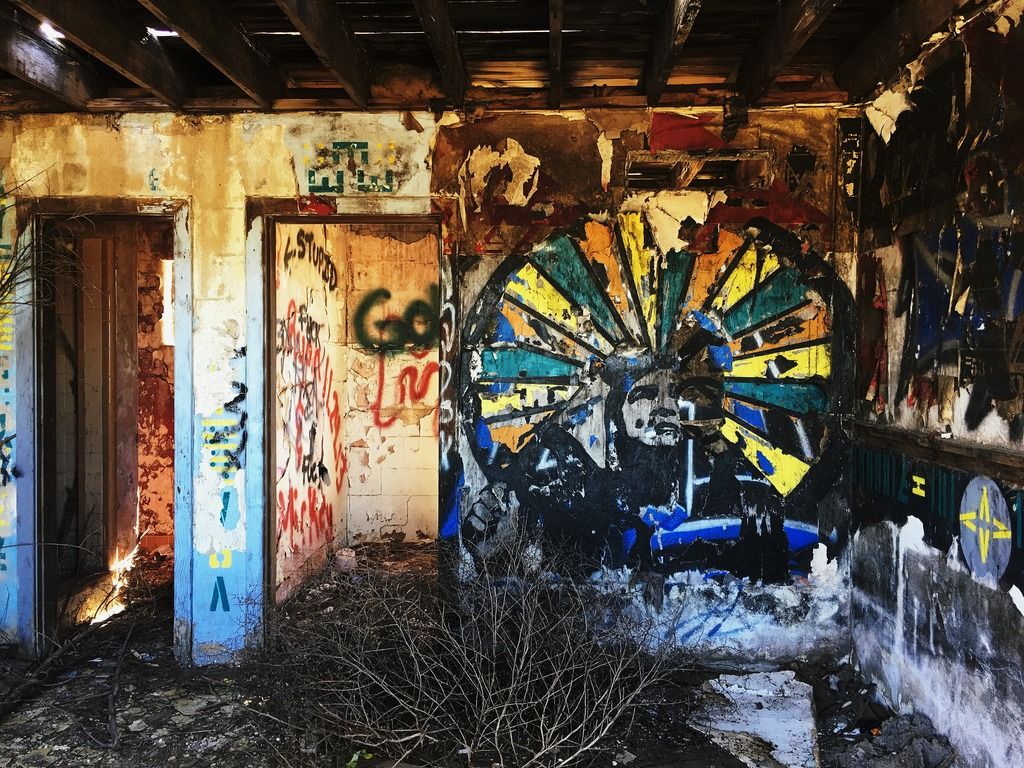 All in all, it was a lot of fun for my first exploration. Urban exploration is something I've wanted to do for a long time, so this really got the exploration itch going.
I'll leave some other shots here, too.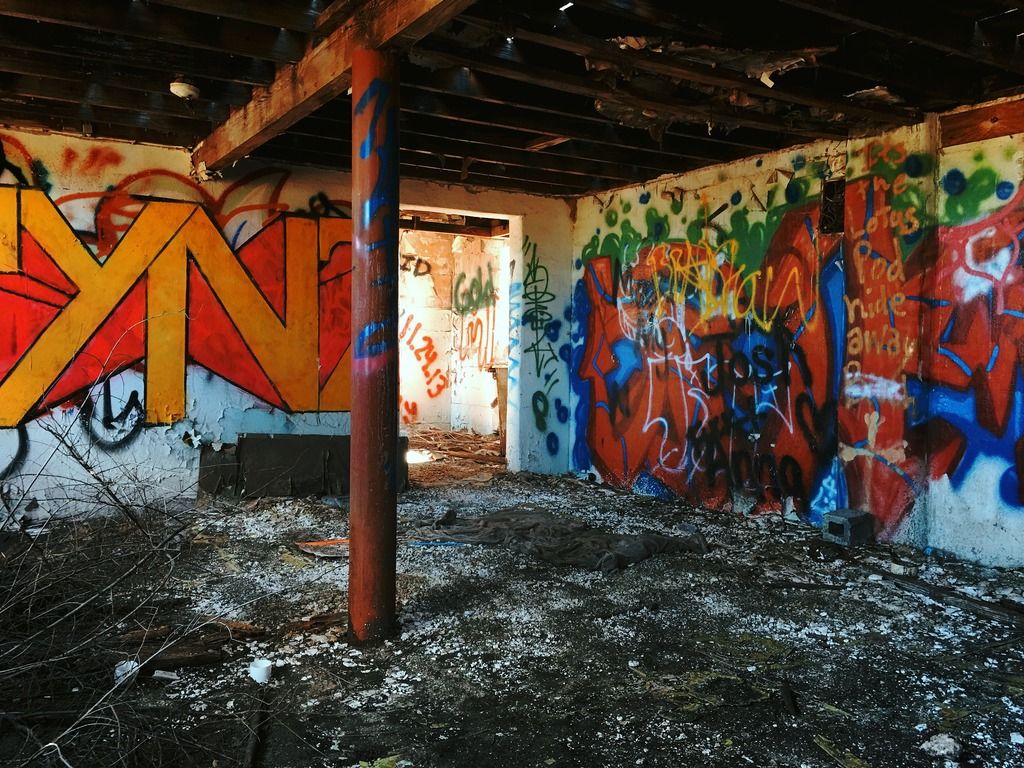 Above is another shot of the cyberpunk room.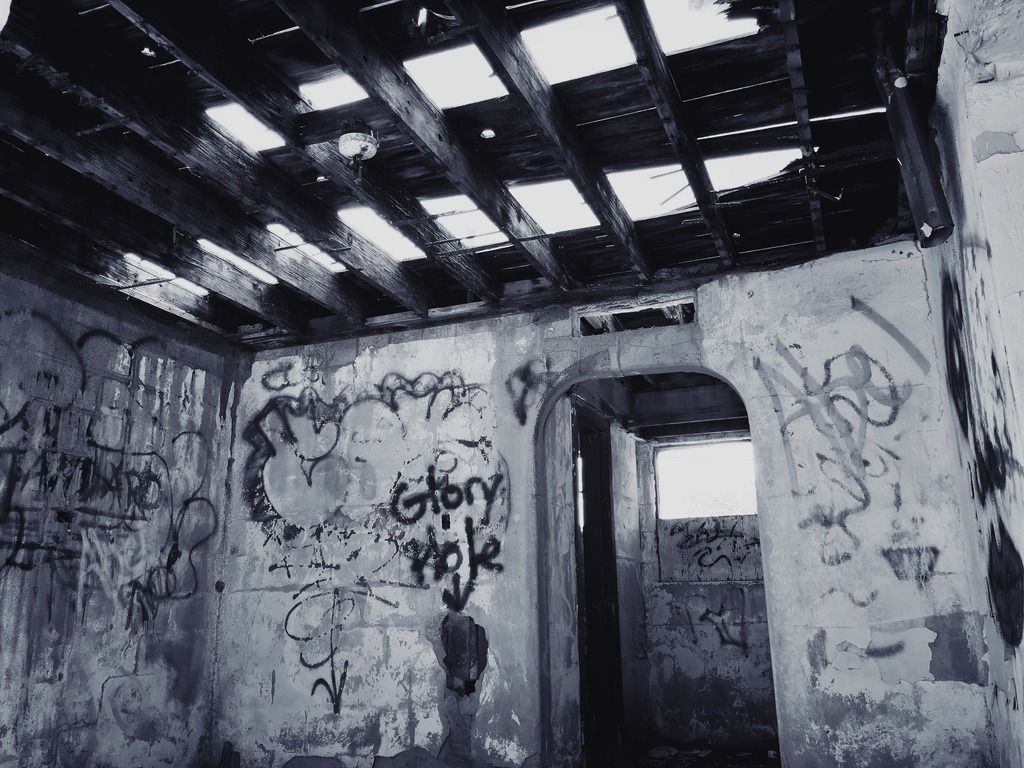 I doubt anyone got any action here. Then again...