Posted by Philodiss

That's crazy! I was there the very next day and its like we took the same shots. I like to think its because we both have a good eye.

Clearly we're both just excellent.
Posted by Philodiss

Where were those turbines exactly? I've been looking for a set of turbines in situ like all year and I can't believe I missed those!

The one in the previous photo was down a flight of stairs past an awkward exterior door in one of the two overgrown courtyards. It's suspended on steel beams over a borderline inescapable brick and concrete pit full of murky water. We noticed it by sheer chance on our way to a different staircase to the second floor.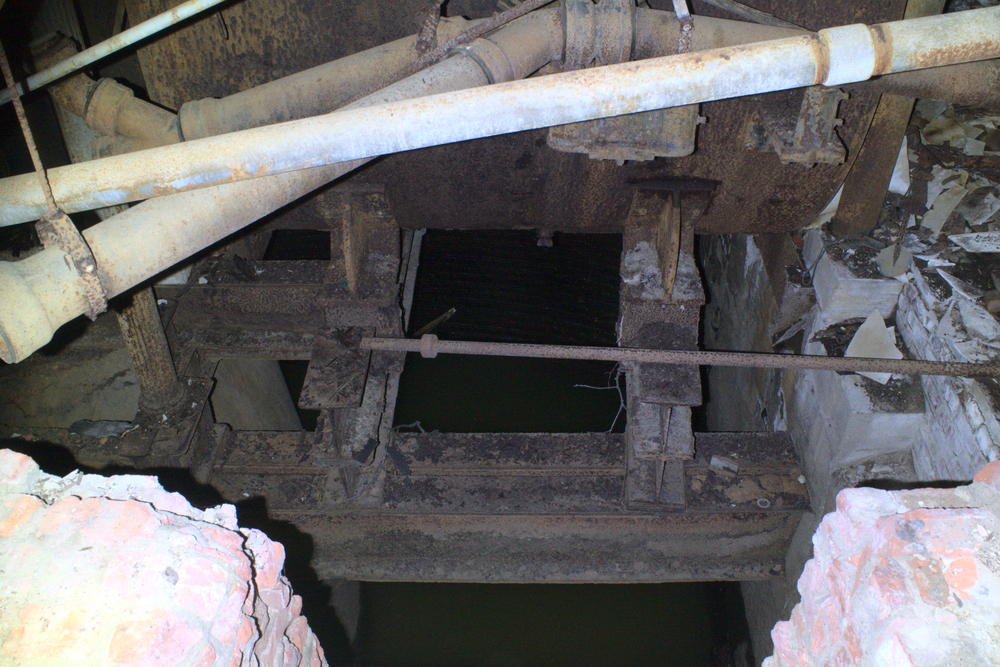 The turbine hall itself under the ground floor one of the big buildings that caved in from the fire (see photo below). If you look down through the holes in the floor you can see what I'll call the second turbine and an intact raceway that flows beneath the mill into the river. I didn't try it because I'm not in good enough shape for it but the friend I was with clambered down into the basement area. There he found the third one almost completely buried in the rubble from the collapse. Judging from the size of the building there could be one or two more beyond where we could get to.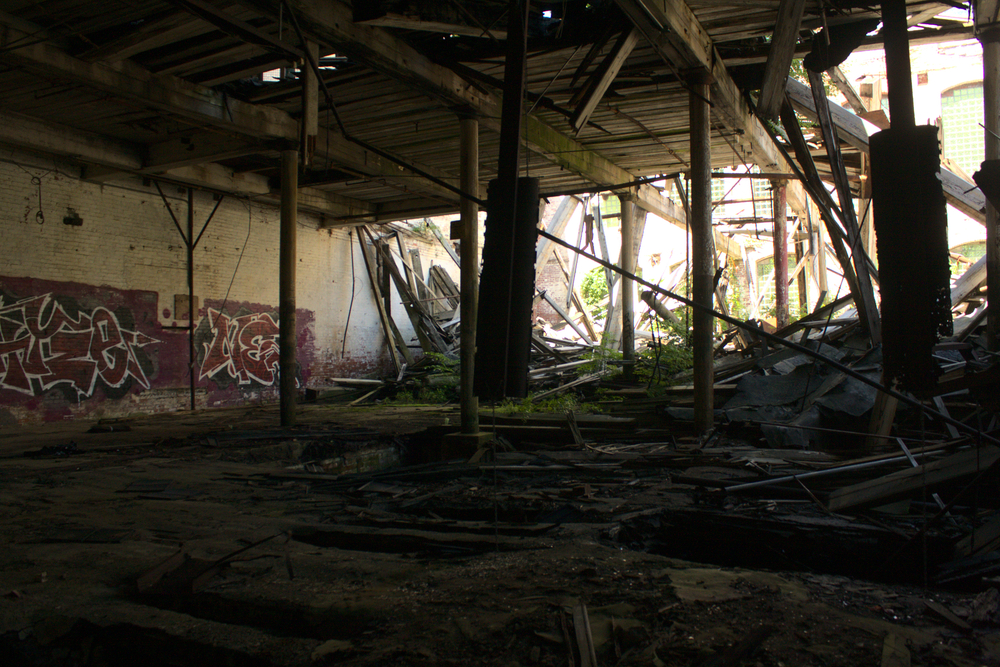 We even found an underground tunnel in the same hallway as where I shot the turbine photo. My friend made it about 40 feet before reaching a cave-in. Who knows what's on the other side? There is a surprisingly large underground in that place, it's just difficult to enter and dangerous to traverse due to all the collapses and weird architecture.
Also PM'd you about turbines.