Those red lights against that skeletal structure do create a neat effect.
Take my suggestion as a grain of salt. I may not know what I'm talking about.
But if I were you, I would use pictures of cool lighting to enhance exploration photos. This is a poor example I made just now (using your picture over mine- I hope that's OK); I think it gets my idea across.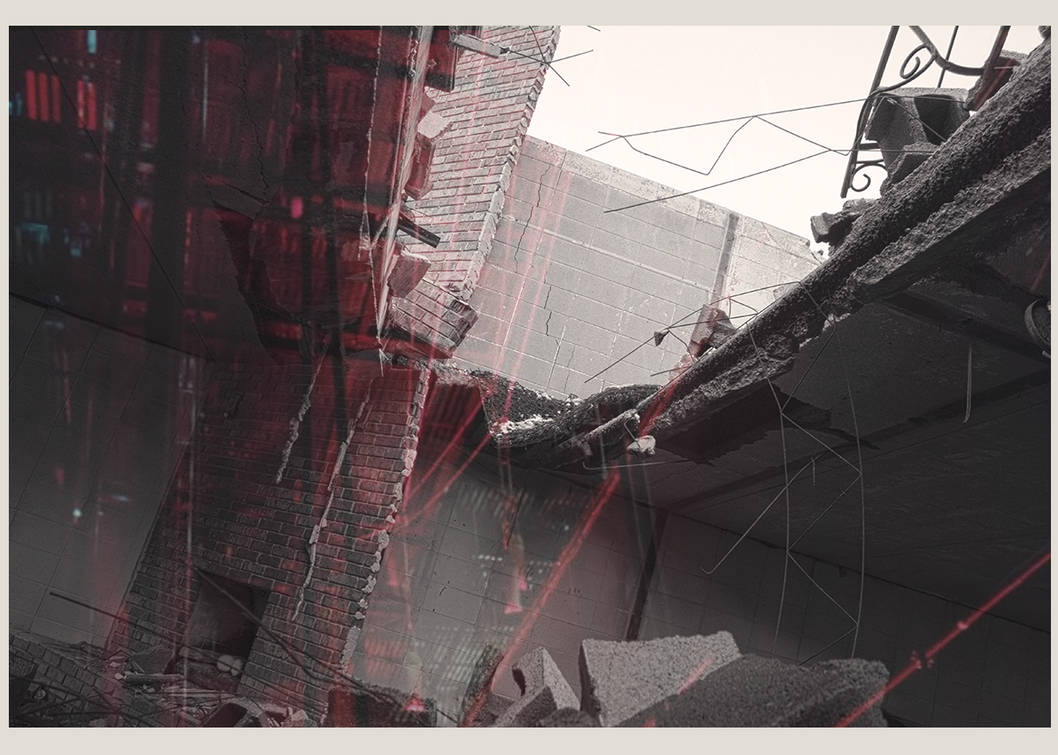 If you have it, blend modes like colour burn, screen, multiply and overlay, are fun to play with in photoshop. They can create a double exposer effect.