Today we are exploring a $6,000,000 Abandoned Mansion, this large abandoned luxury mansion has a flooded basement, loads of decay, peeling paint, water damage and collapsed ceilings. This is a huge departure from some of the other abandoned mansions we have seen this year that are more like MLS Real Estate listings than abandoned mansions
This huge abandoned mansion has 8 bedrooms, 7 bathrooms and 3 KITCHENS!!!! Upon entry you are greeted by a wooden spiral style staircase that begins in the basement and extends up to the second floor. To the right you enter a family room with a fireplace and white iron spiral staircase that takes you up to the master bedroom that has a balcony overlooking the family room and it lit by three large skylights. The master ensuite bathroom has a jacuzzi hot tub that sits below another skylight, the bathroom also has double sinks, stand up shower, vanity, toilet and of course a bidet.
Sadly, the basement is about 3-4 feet flooded so there was no way to see what the basement looked like. In every room the ceiling has collapsed onto the floor from extreme water damage and flooding, in some rooms there is still water bubbled up in the plastic lining that holds in the insulation, just waiting for the right moment to burst!
This was another excellent abandoned mansion that I had the opportunity to explore in a year that has been full of more and more places similar to this one!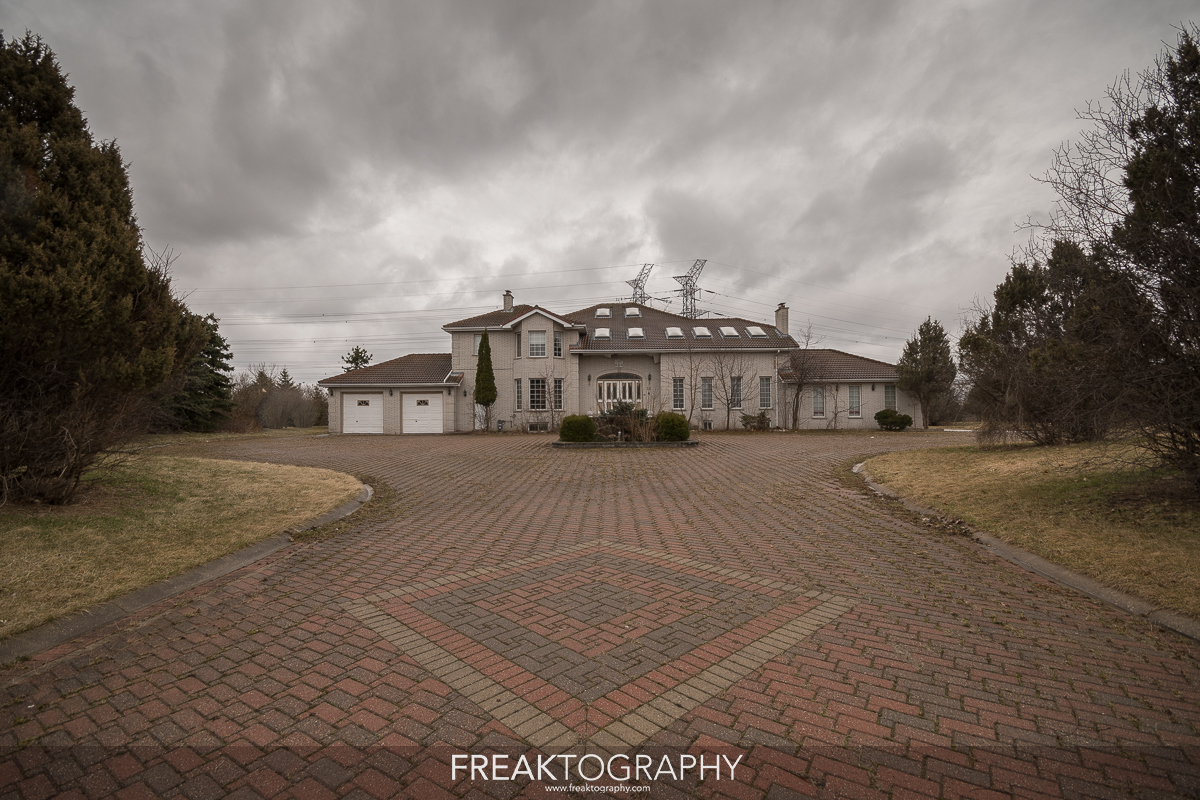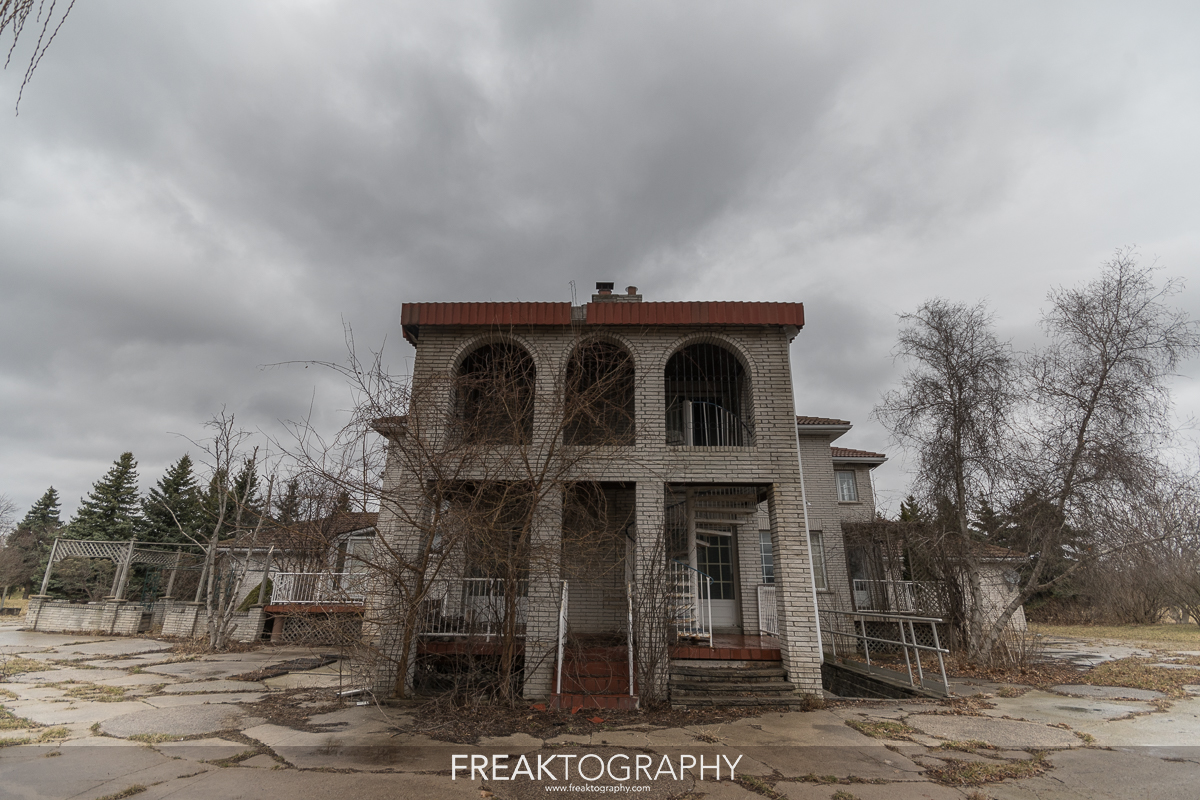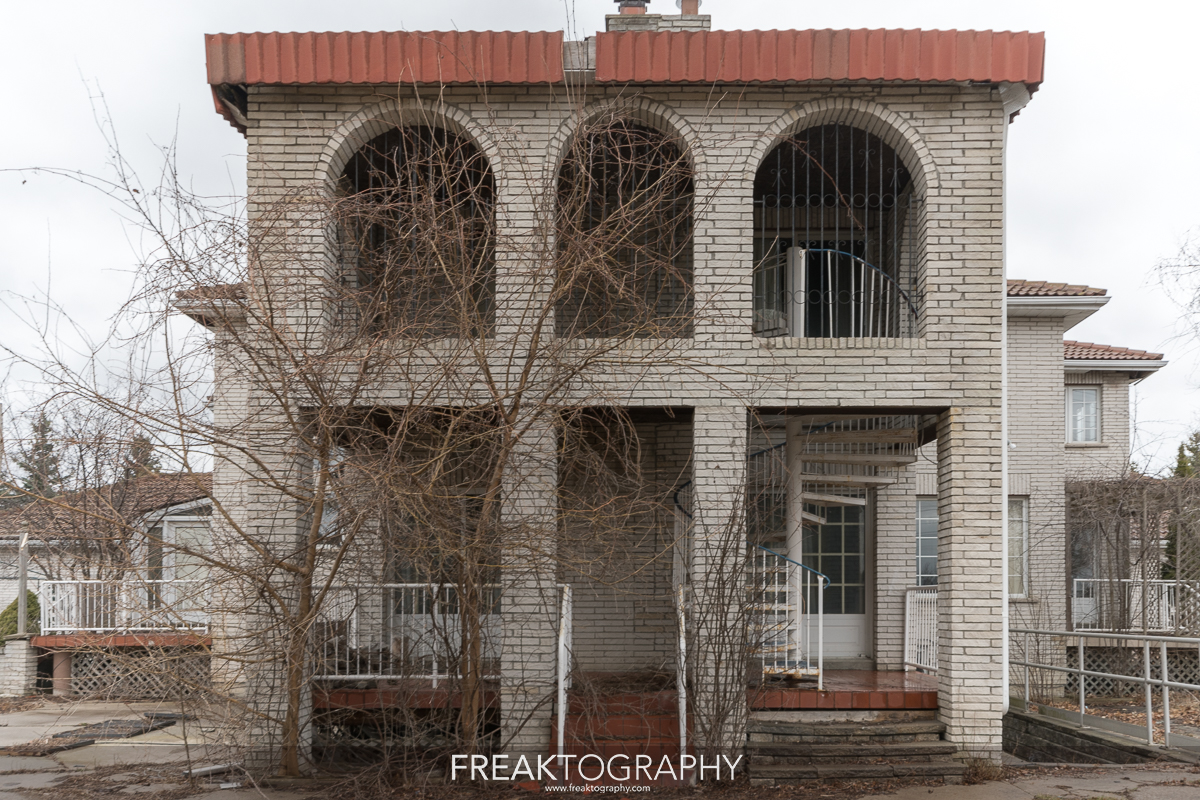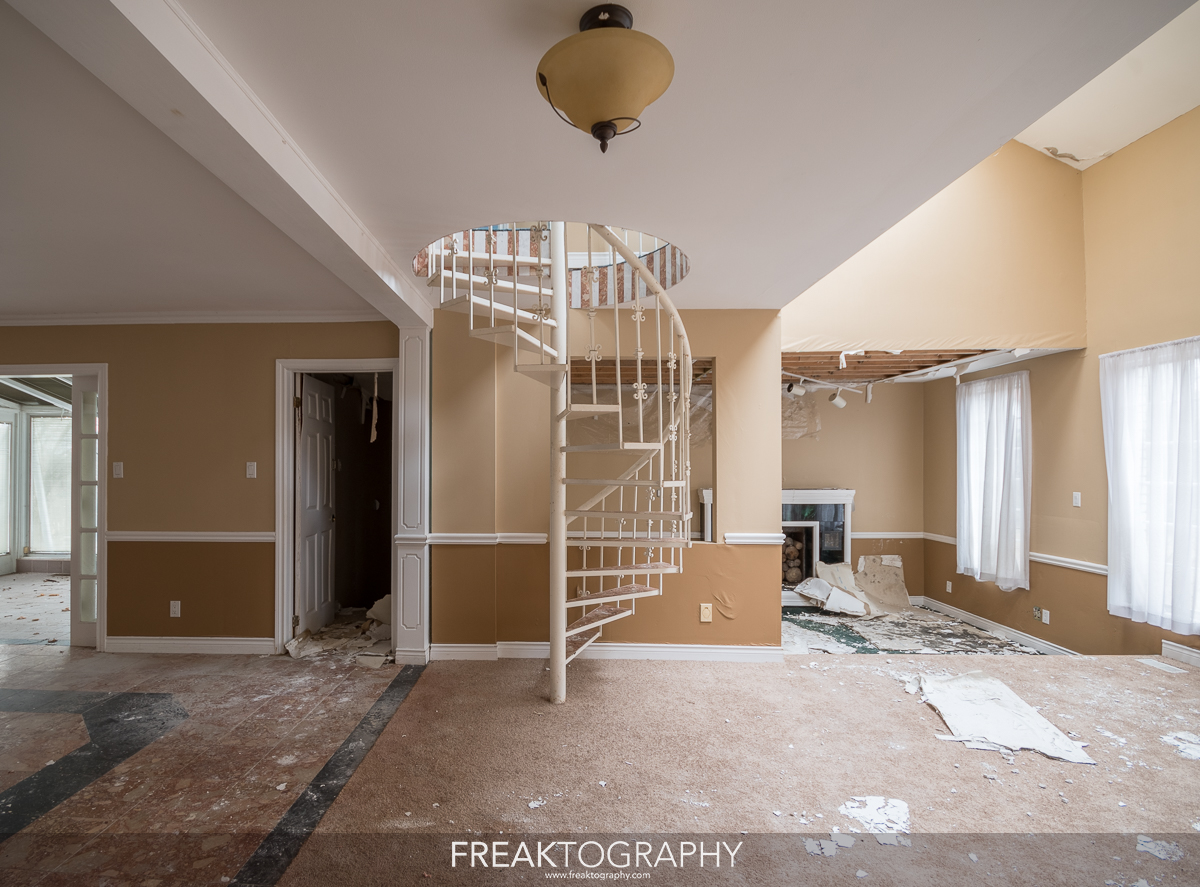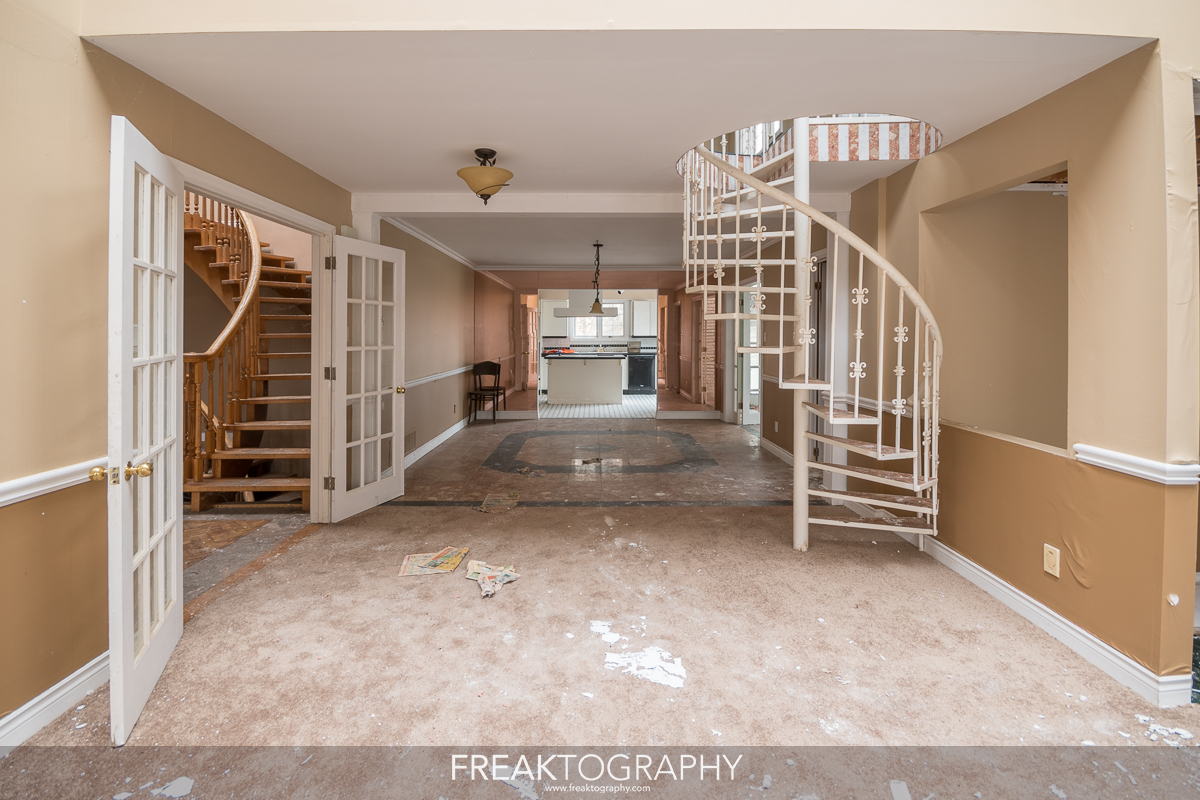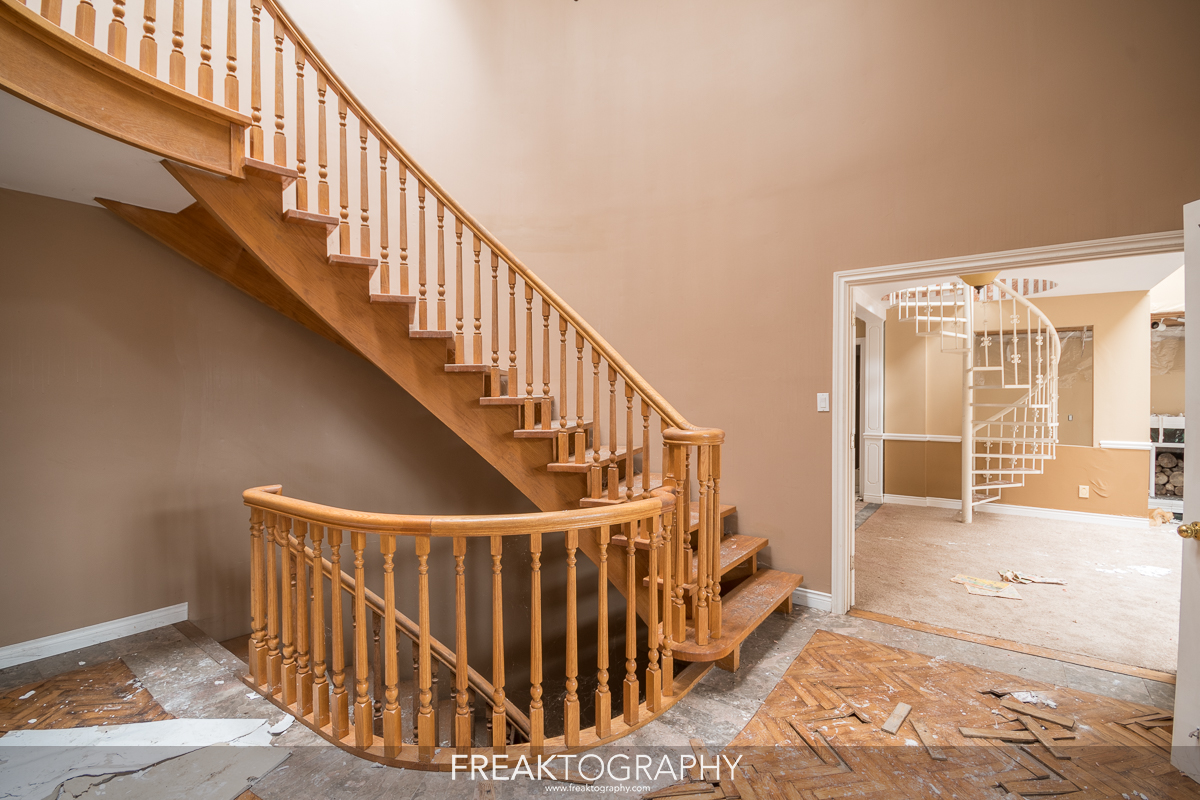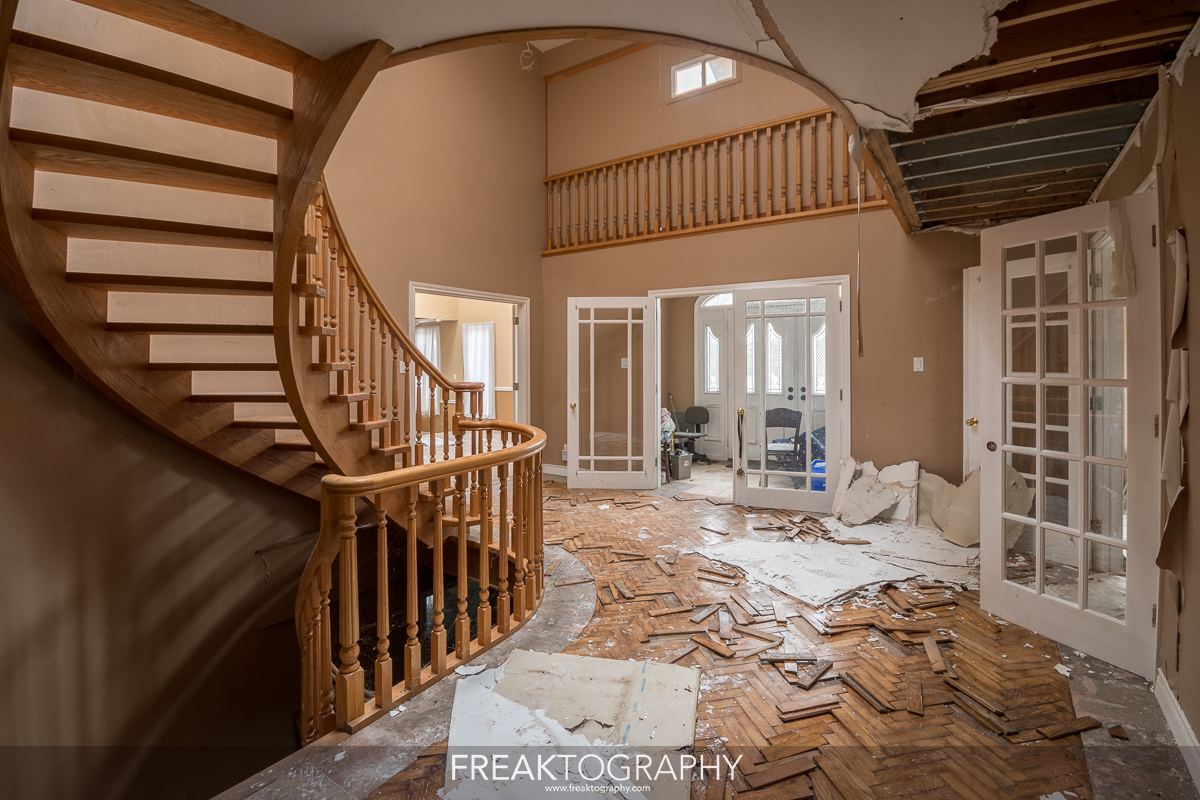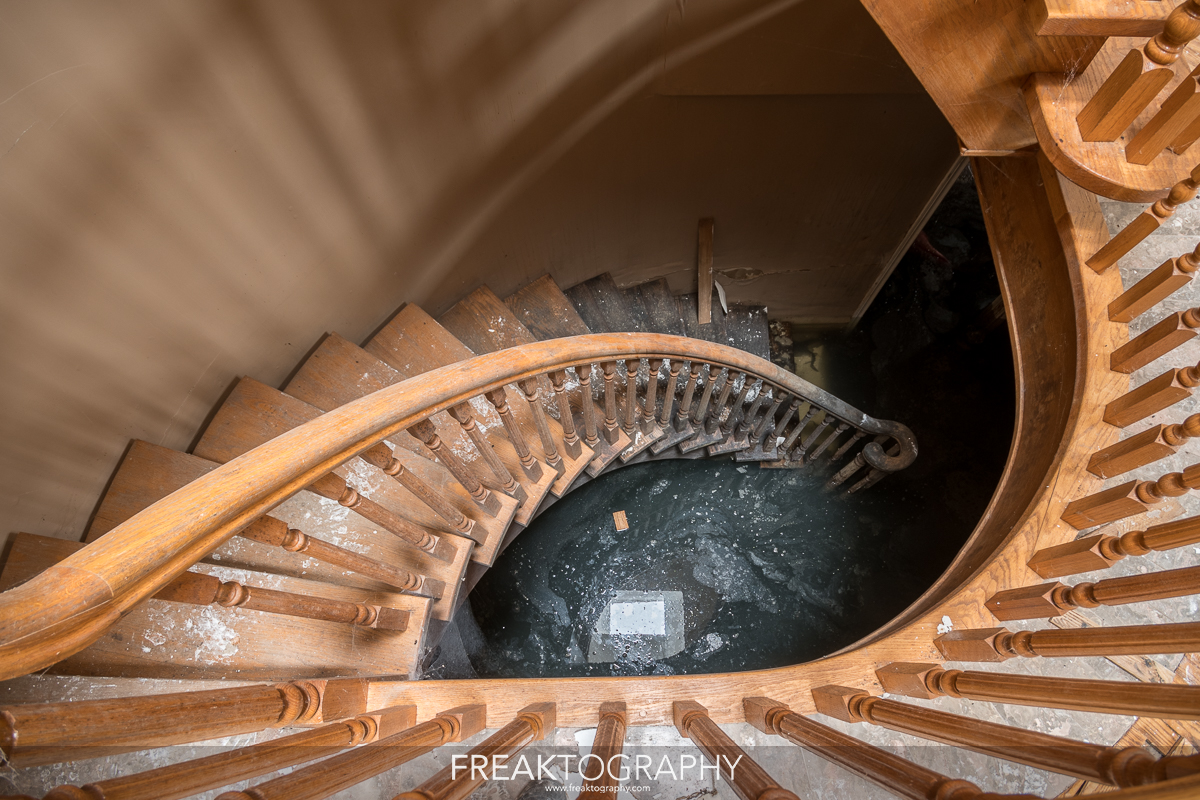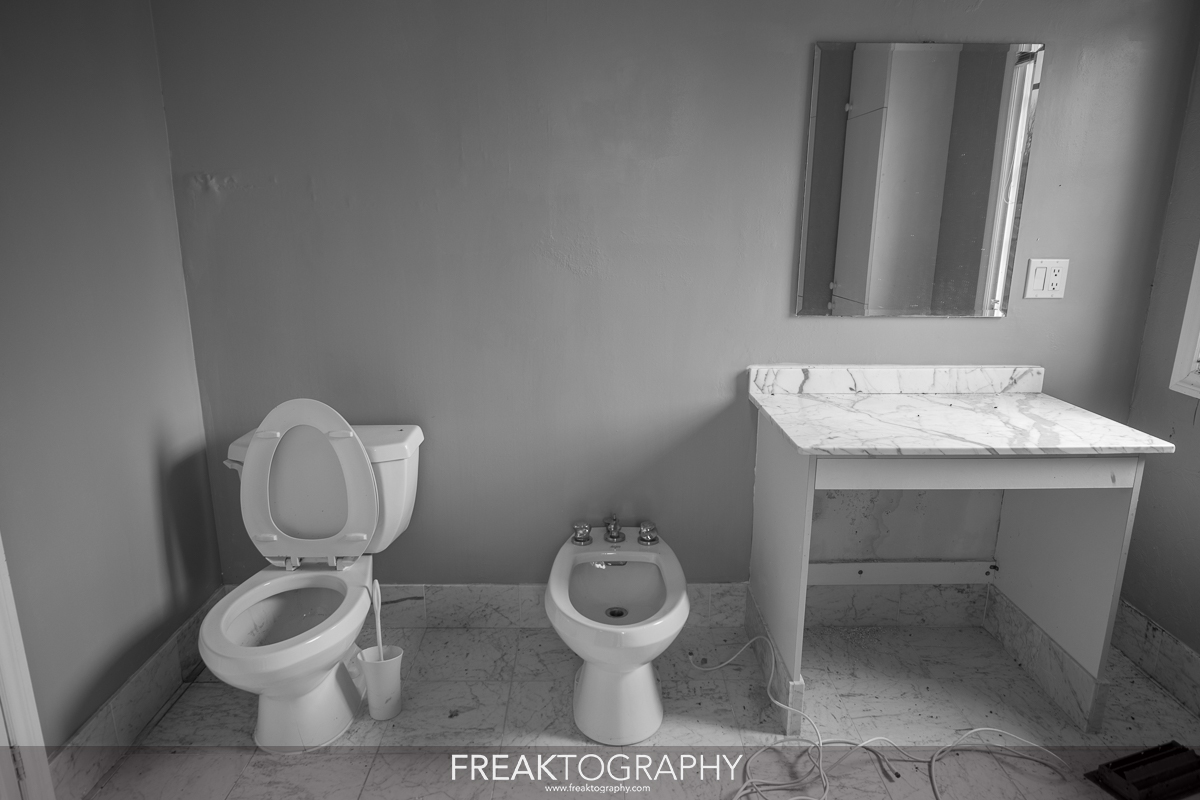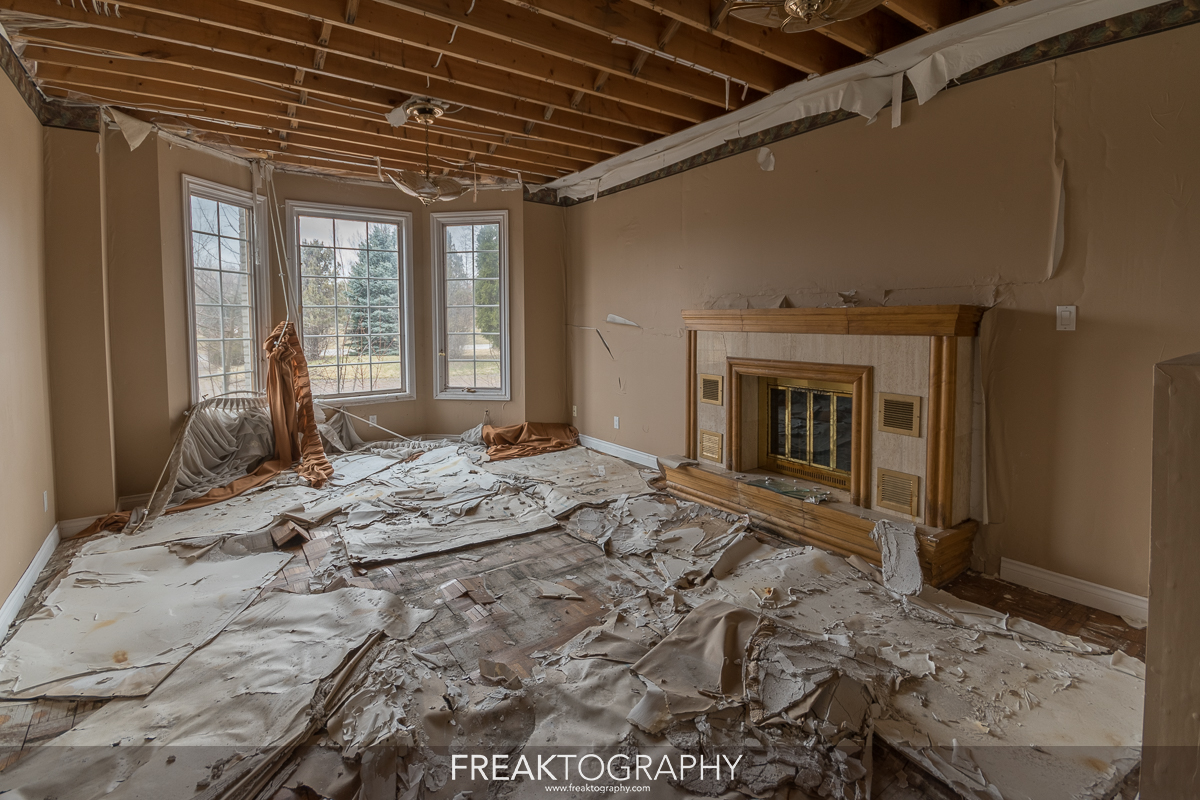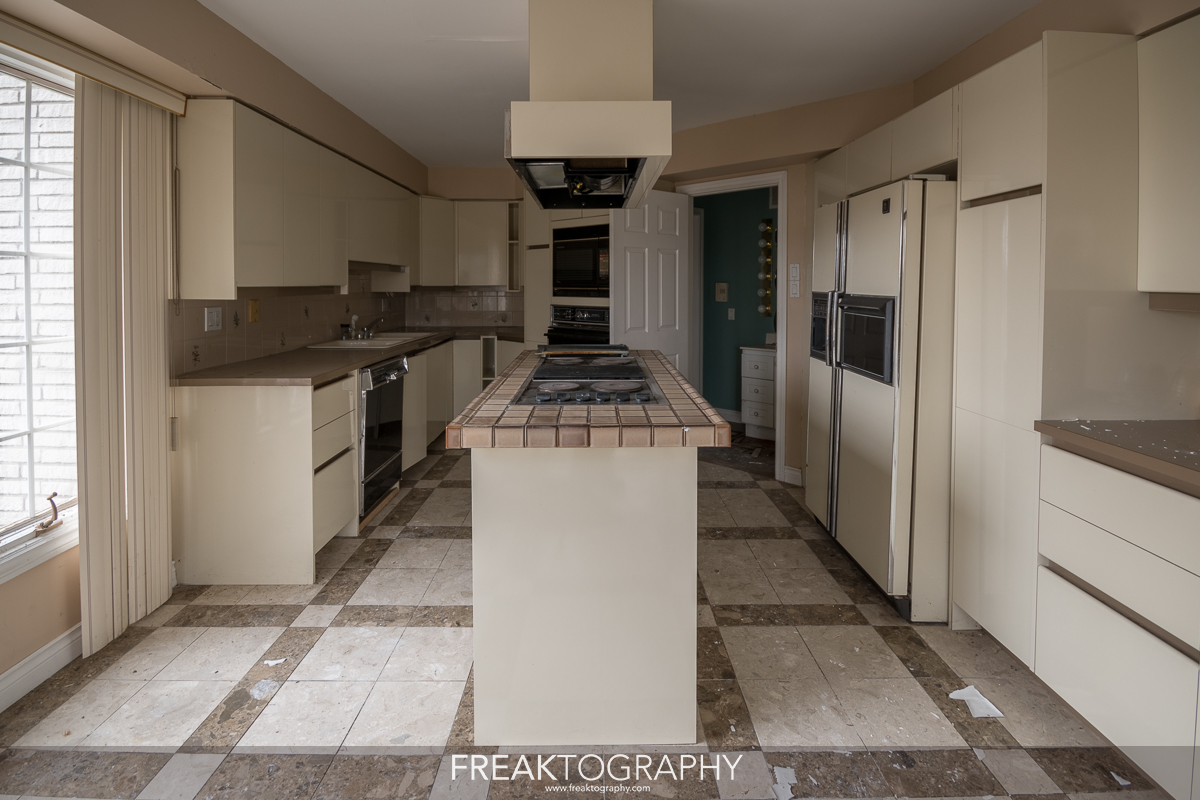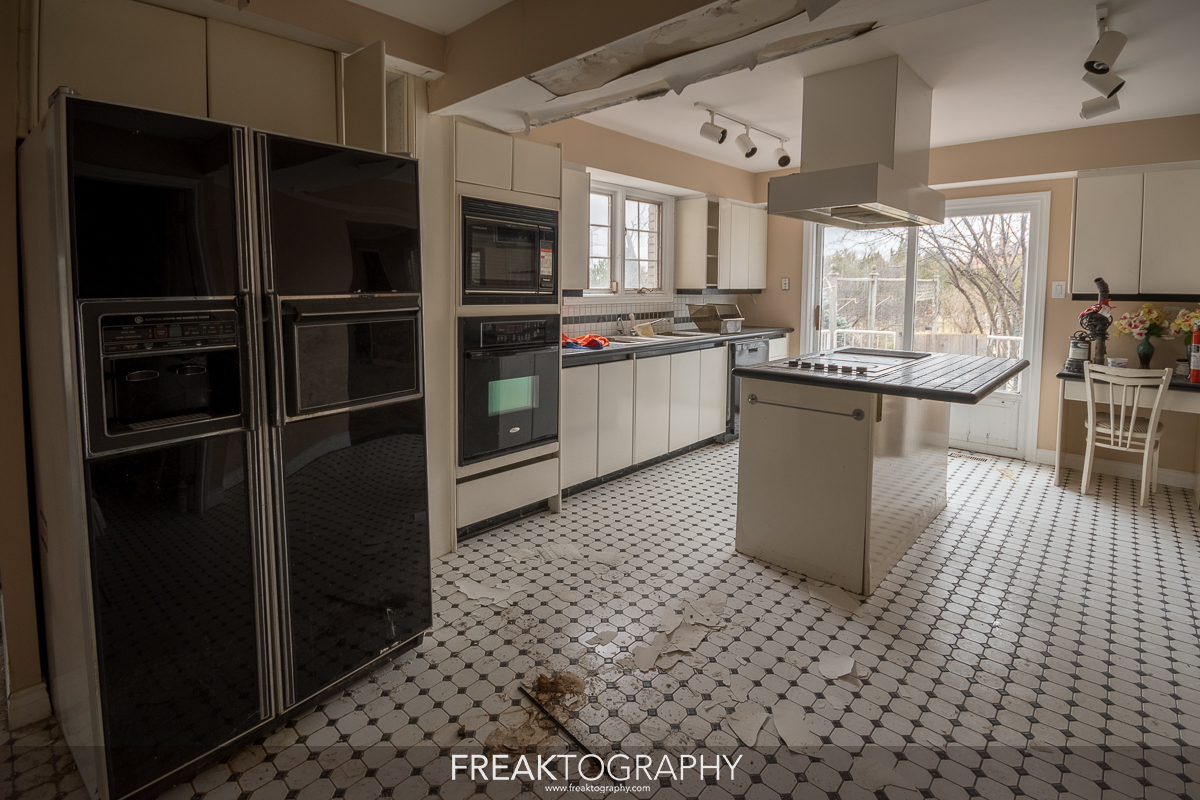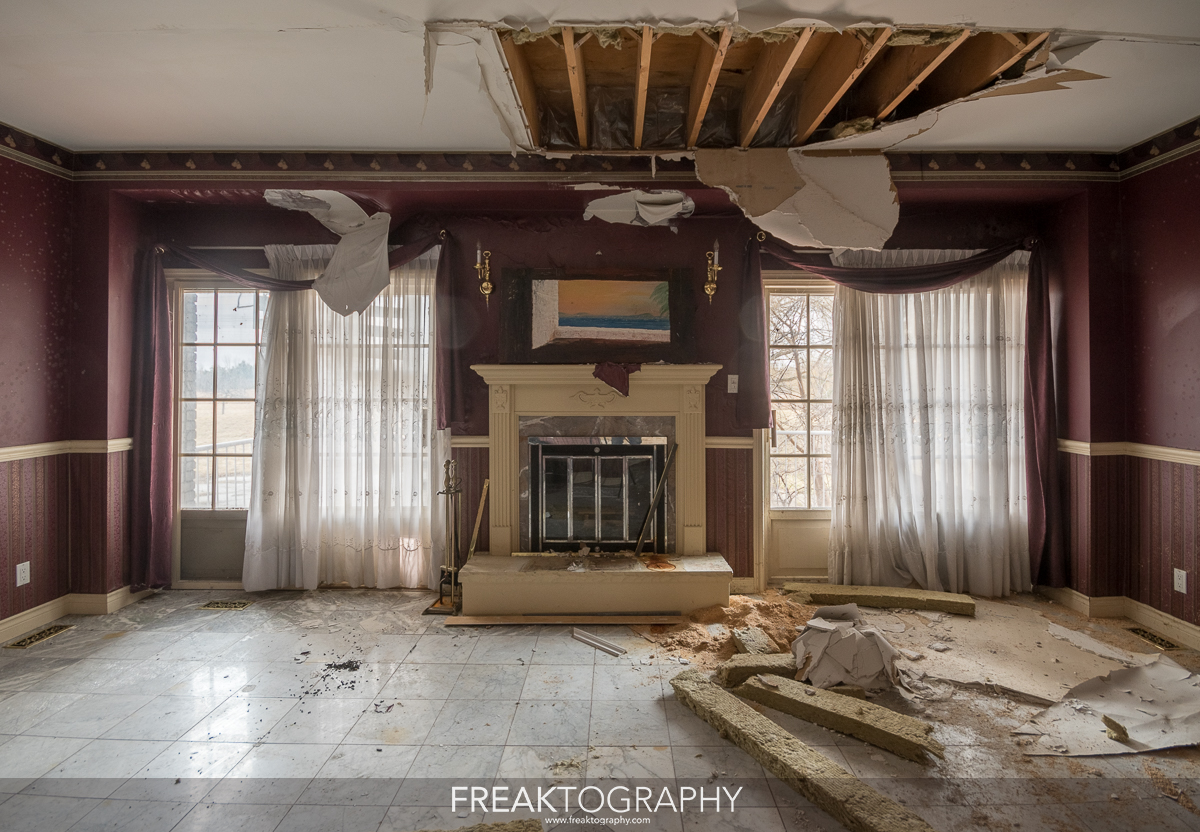 Thanks for lookin!