Sometime around June 2018 I was driving around town free-styling and looking for abandoned places to visit. I passed by this old looking bowling alley with boarded up windows and doors. I took a walk around the perimeter and discovered that there was not yet any way inside, I noted the address and would return.
Fast forward a couple of months later and I passed the building again and noticed a door was open...swinging wide open, I figured one of two things....
1 – The property owner is inside cleaning things out
2 – A scrapper or homeless person forced their way in
I would be correct on the second point, and I would soon see that someone had gone to GREAT lengths to get access to the building and they made off with as much scrap metal as they could find.
I grabbed my flashlight and poked my head in the door, calling out to see if anyone was inside. It was pitch black and it smelled like....well.....an old bowling alley, the last games scores were still on the chalk board and old posters and advertisements still hung. I walked through, calling out continuously expecting to be confronted by an unhappy scrapper or homeless person.
I had cleared the main level, which contained six 5 pin bowling lanes and a bar/cash area. There were stairs heading up and I figured it was probably offices or apartments, the door was closed so I cautiously opened the door and called out only to be met by another 6 lanes of art deco bowling and more old style cigarette ads on the walls.
Behind the cash are all of the pairs of bowling shoes and the 5 pin balls are all still lined up nicely in the ball returns.
The location was forced to close to allow for a new LRT to take residence in the area, as well as a number of other small local businesses. I have more on that written up on my website...
https://www.freakt...ation-photography/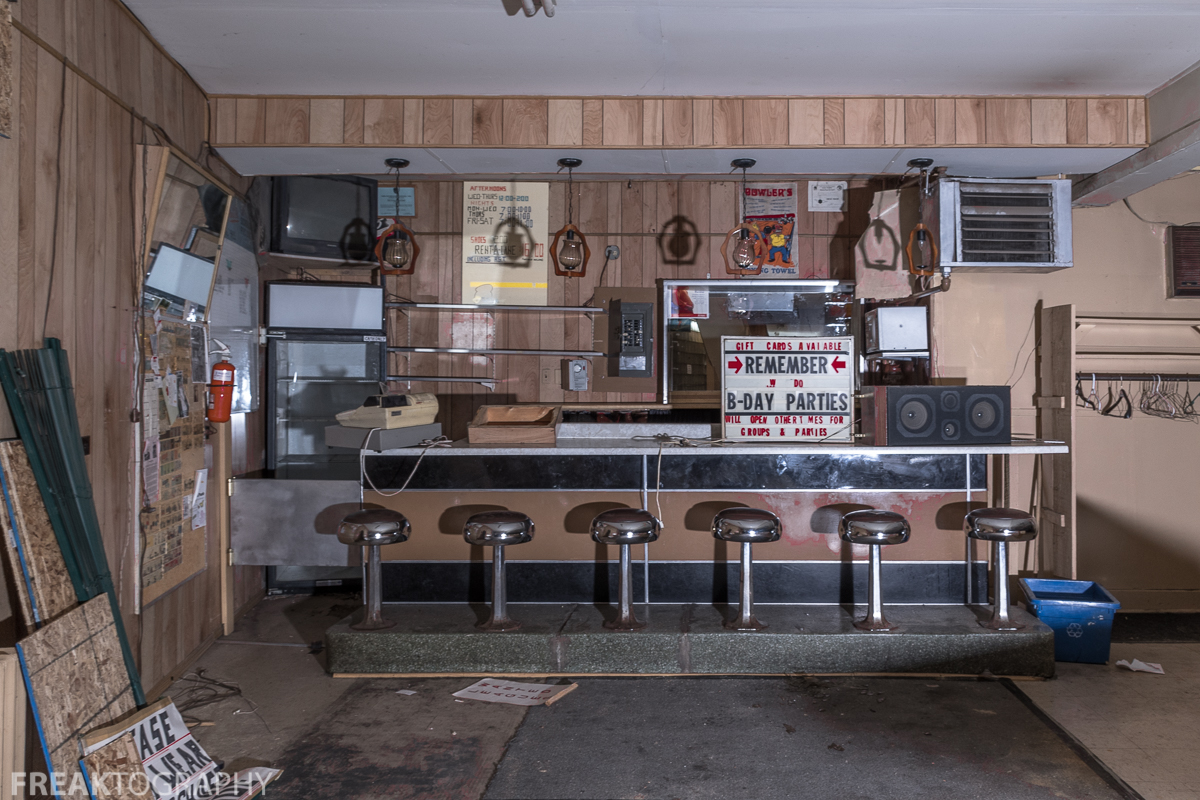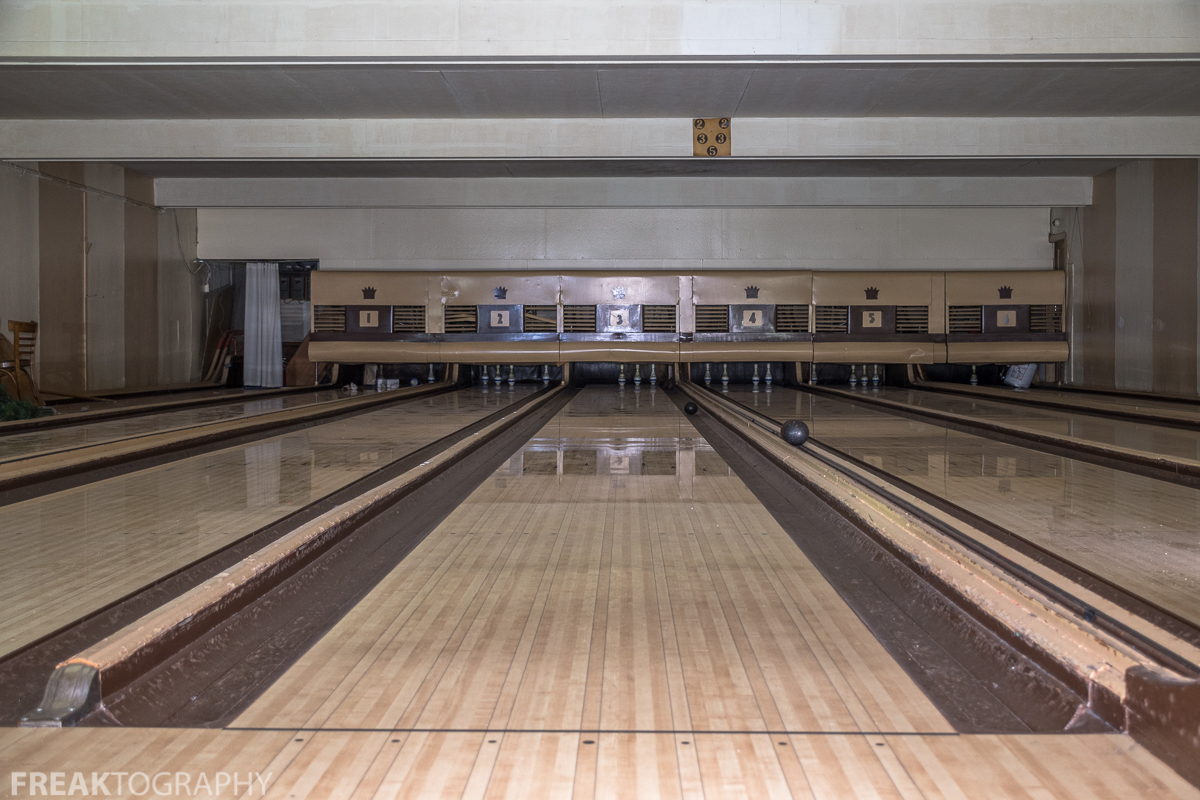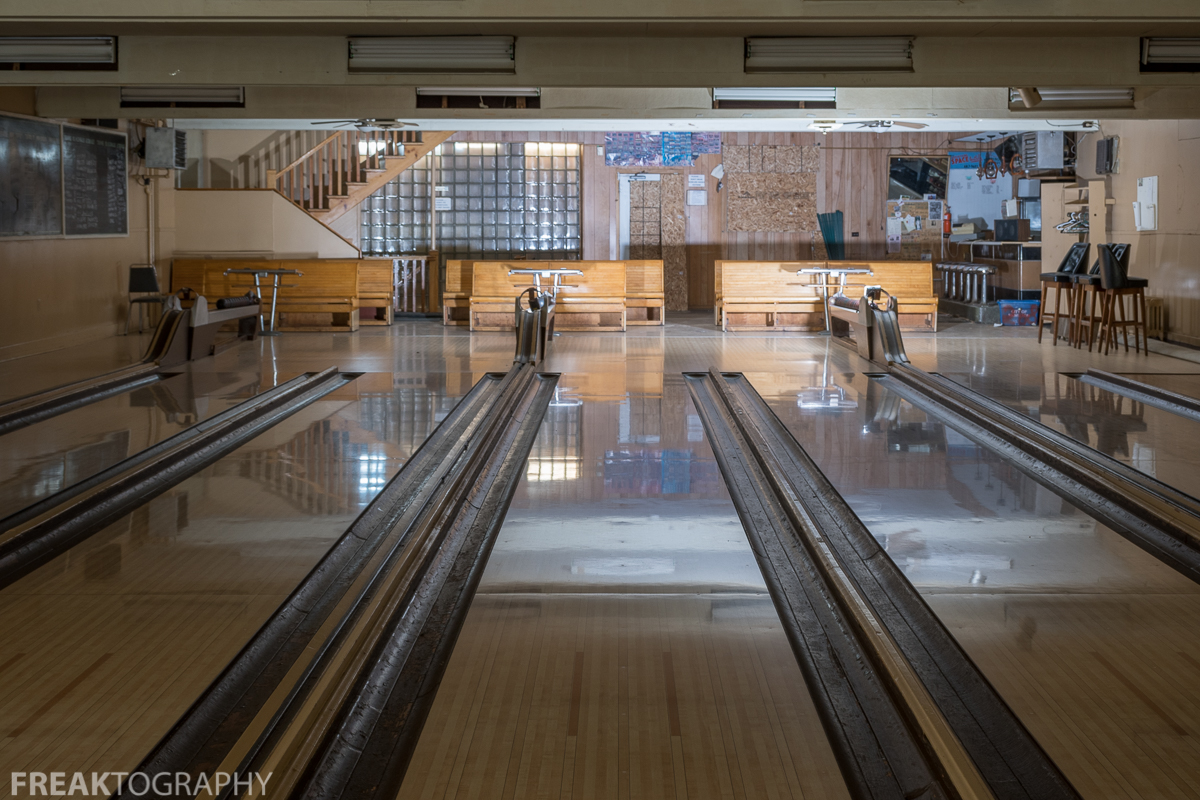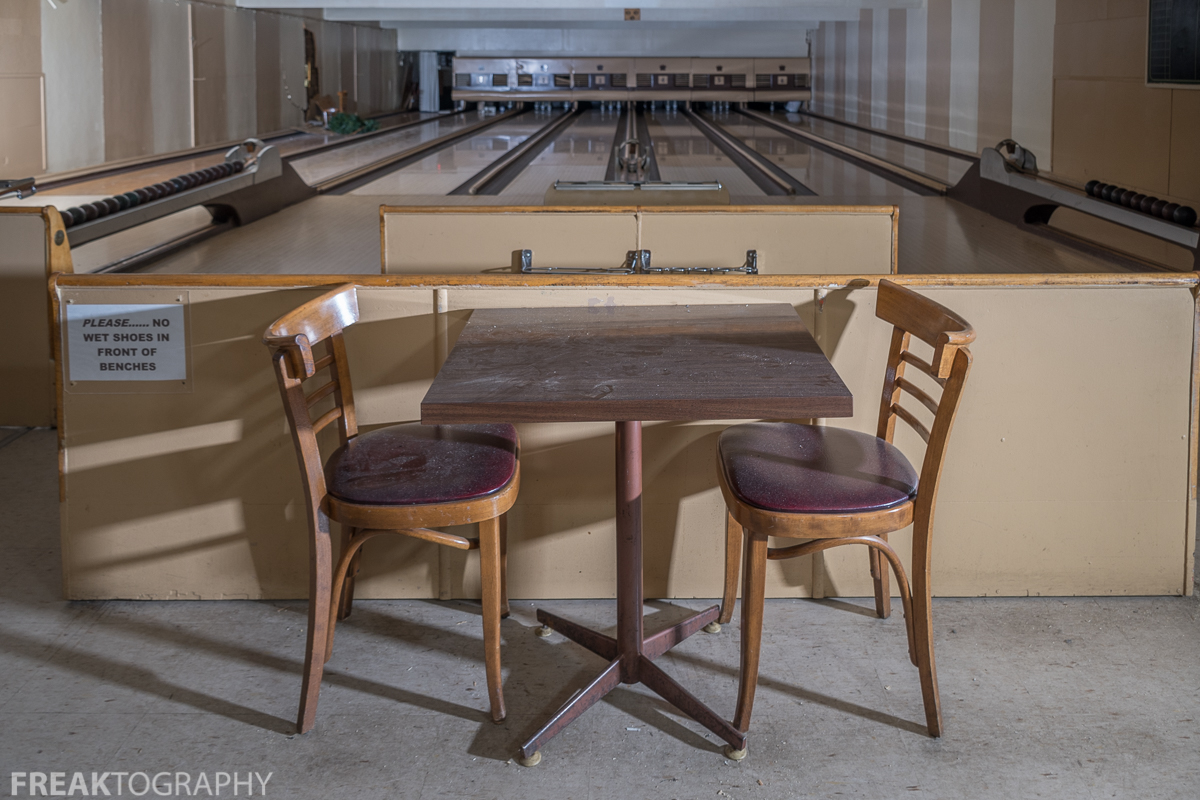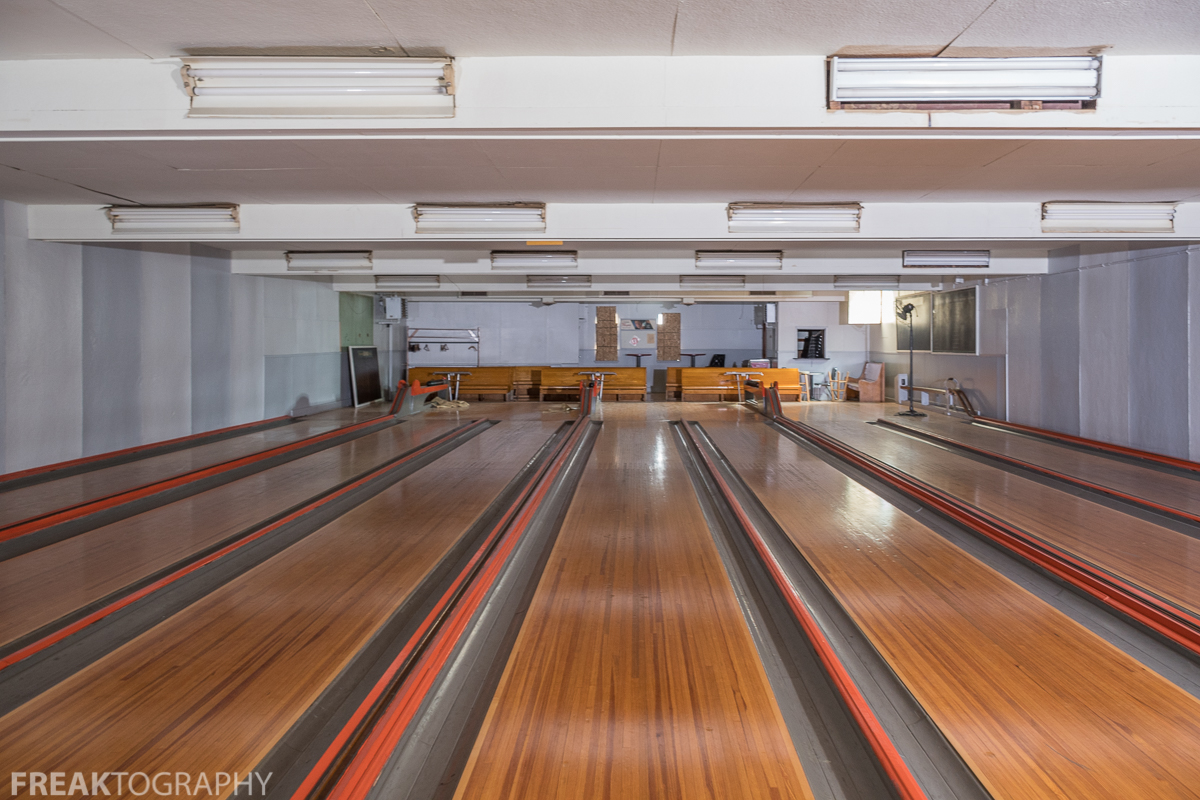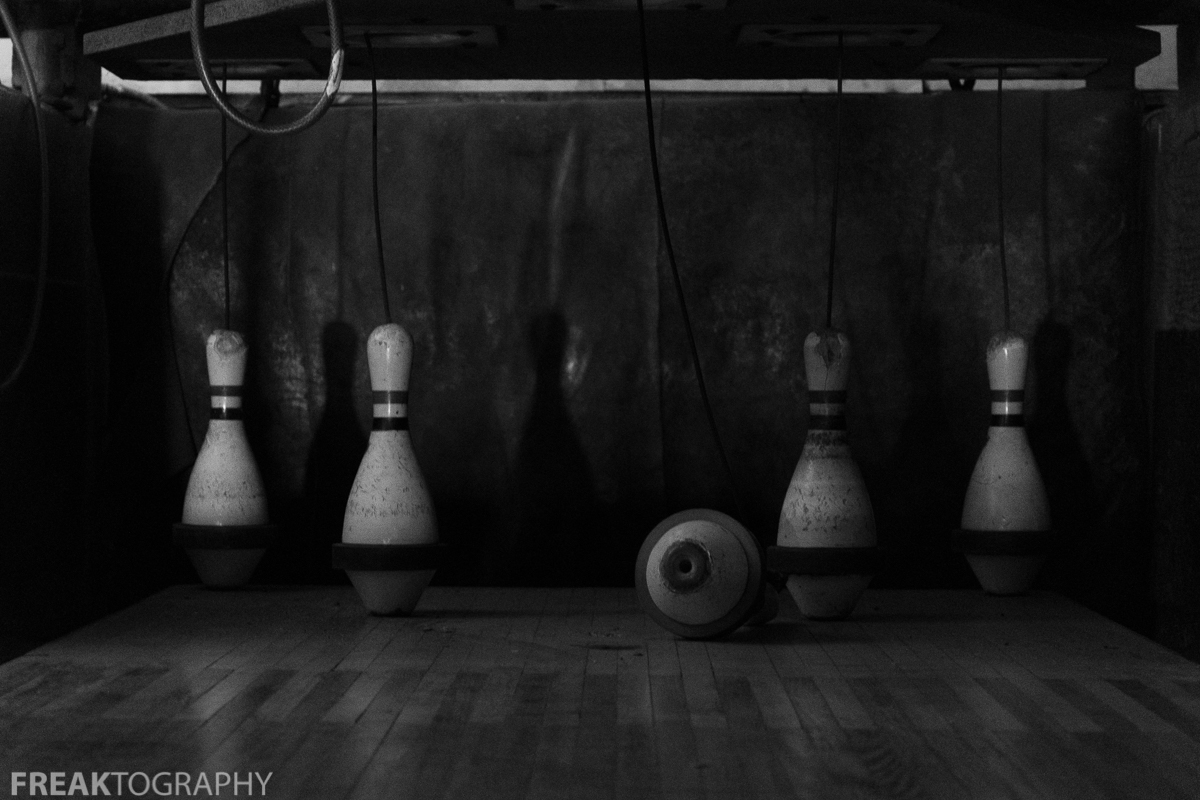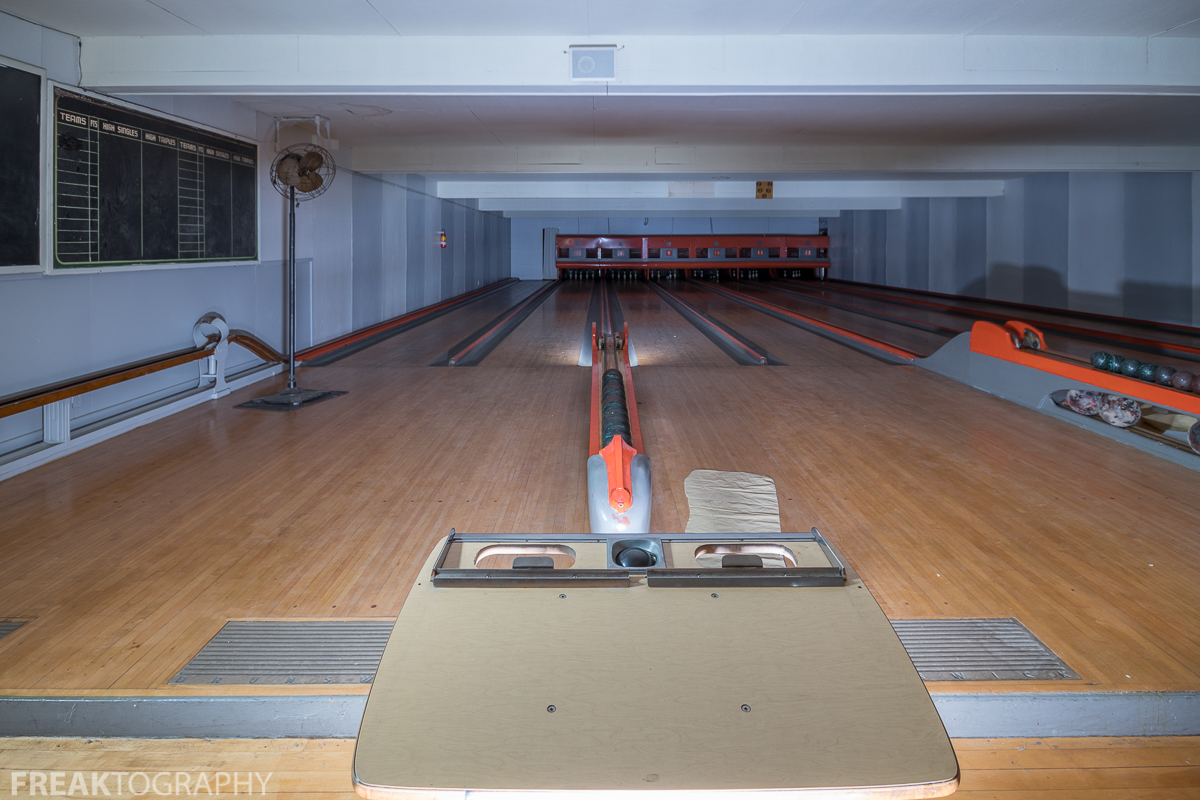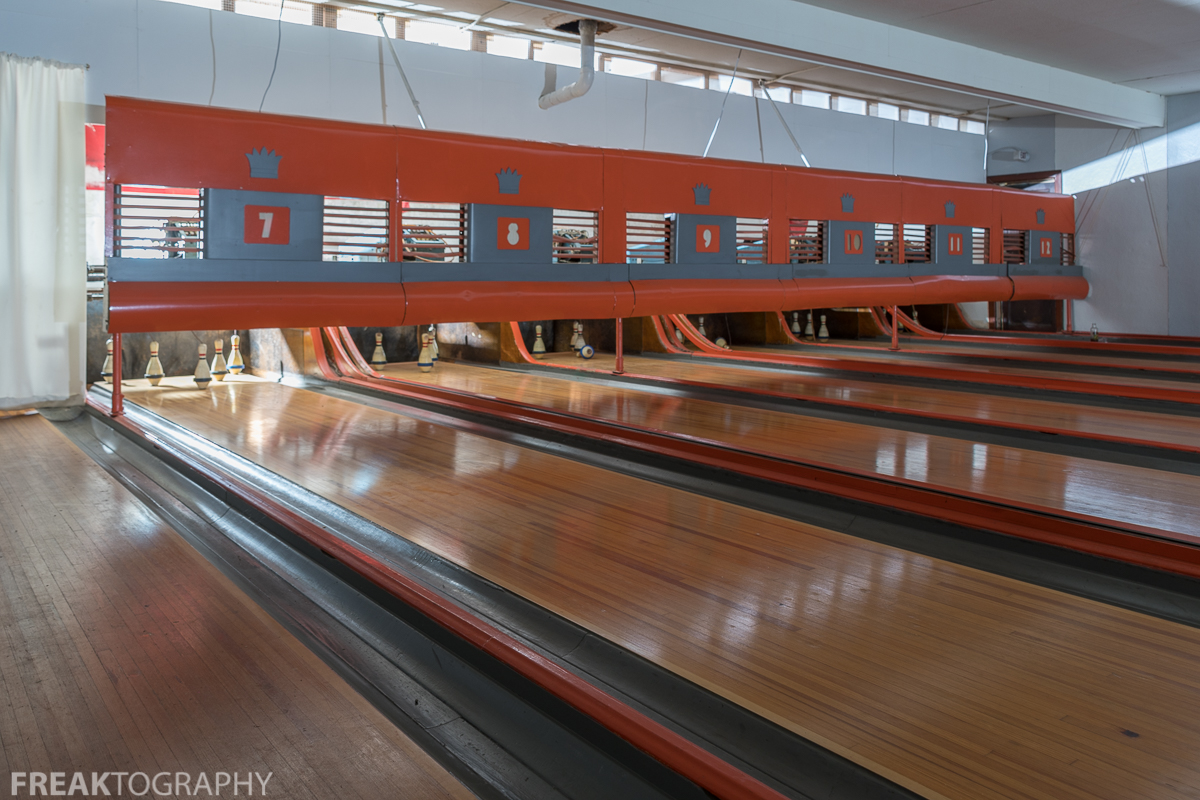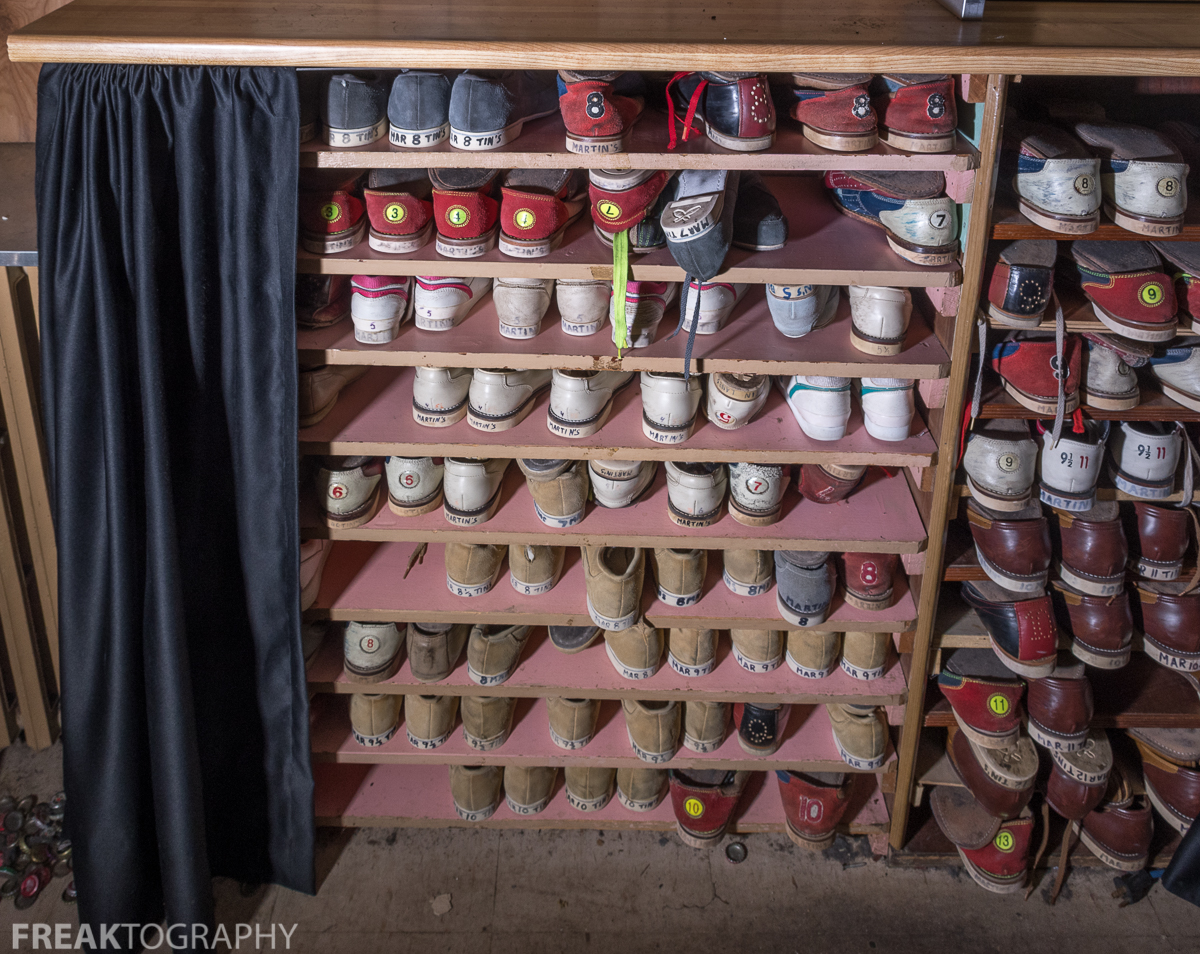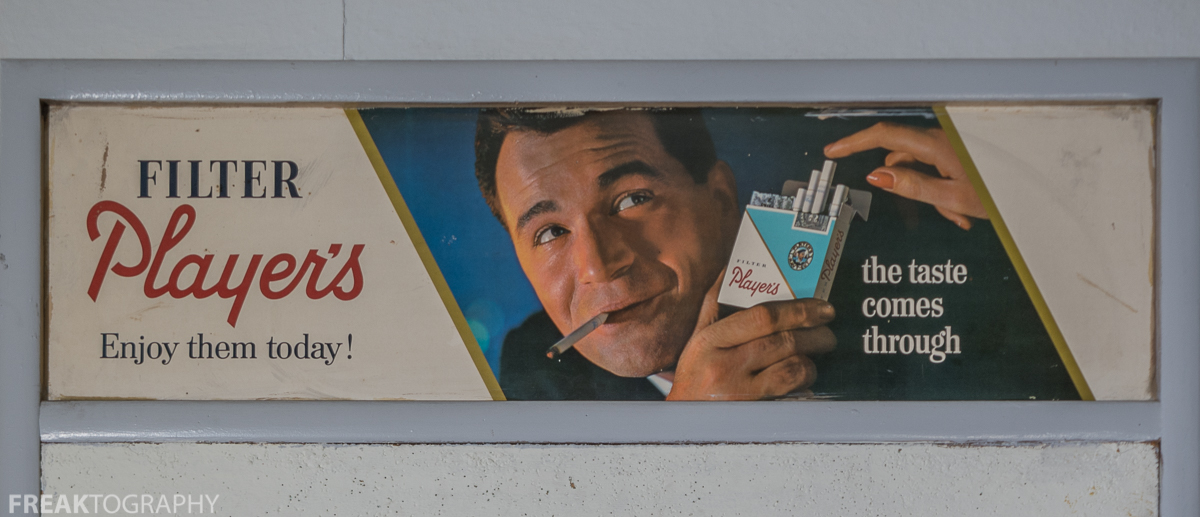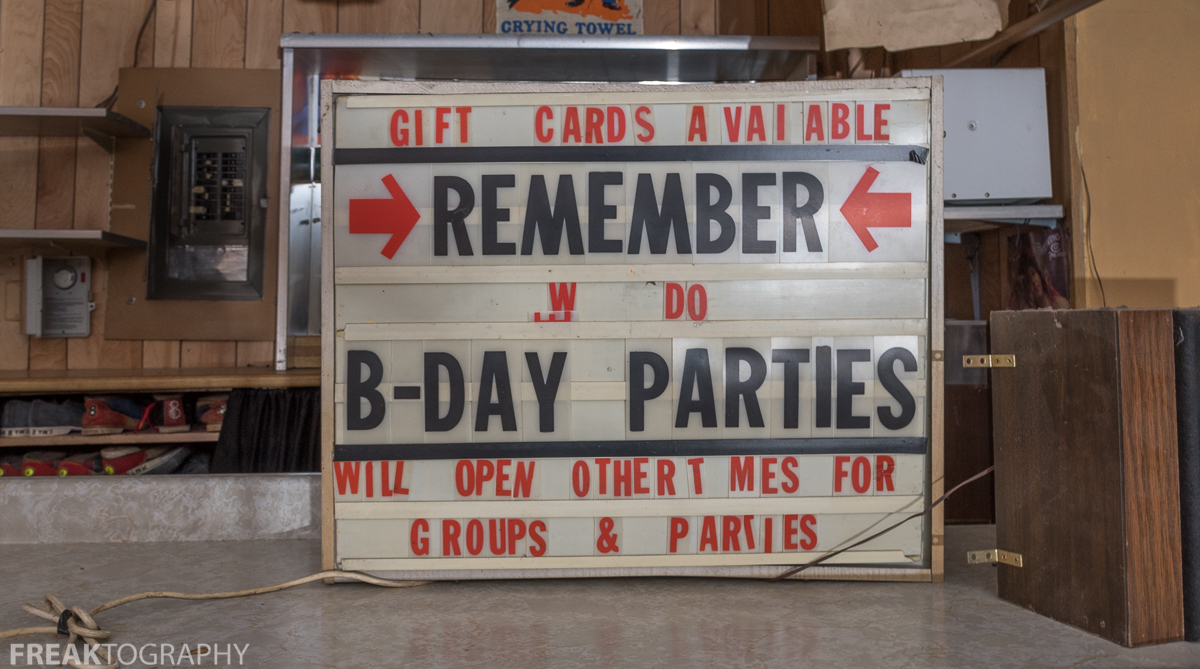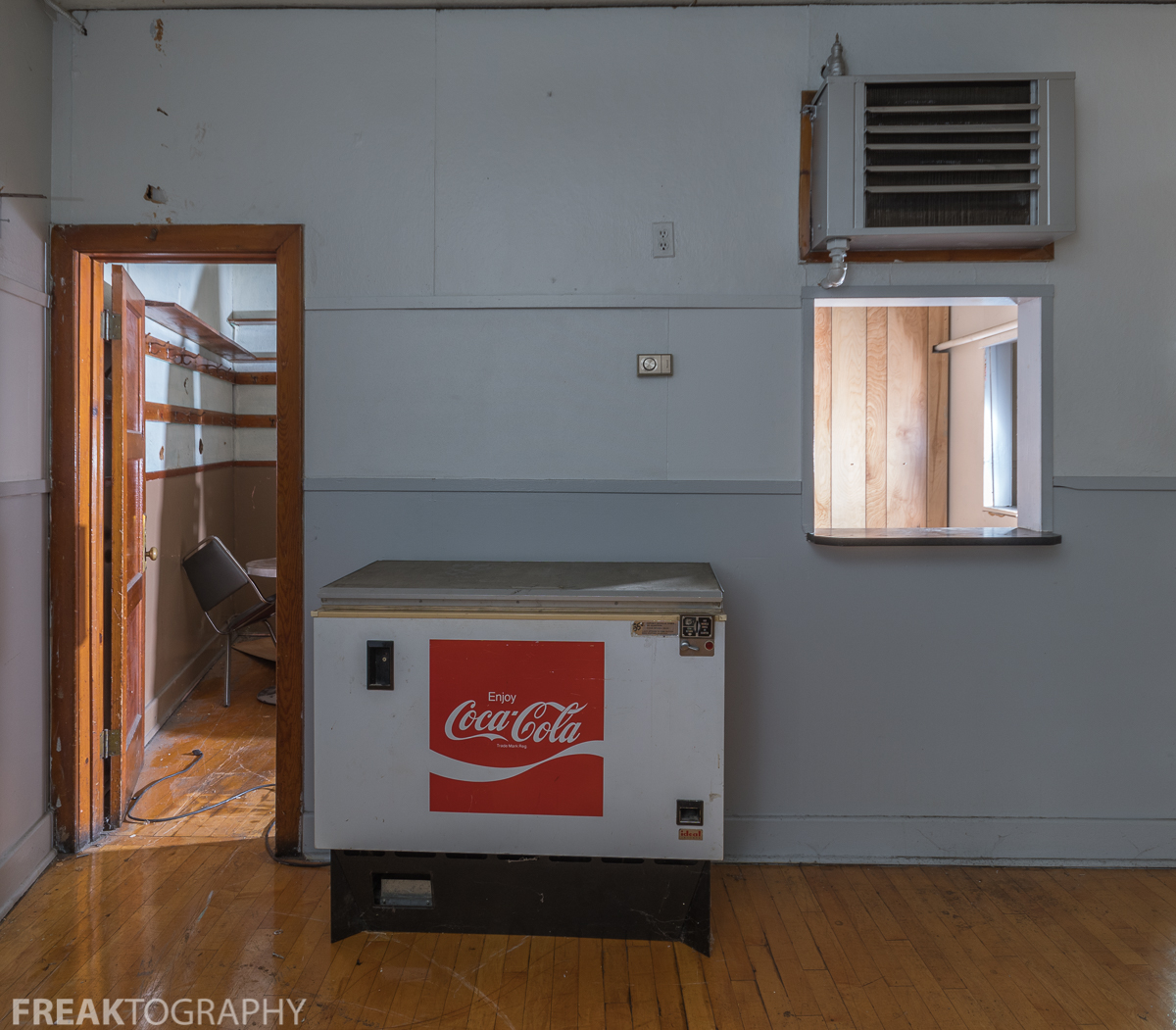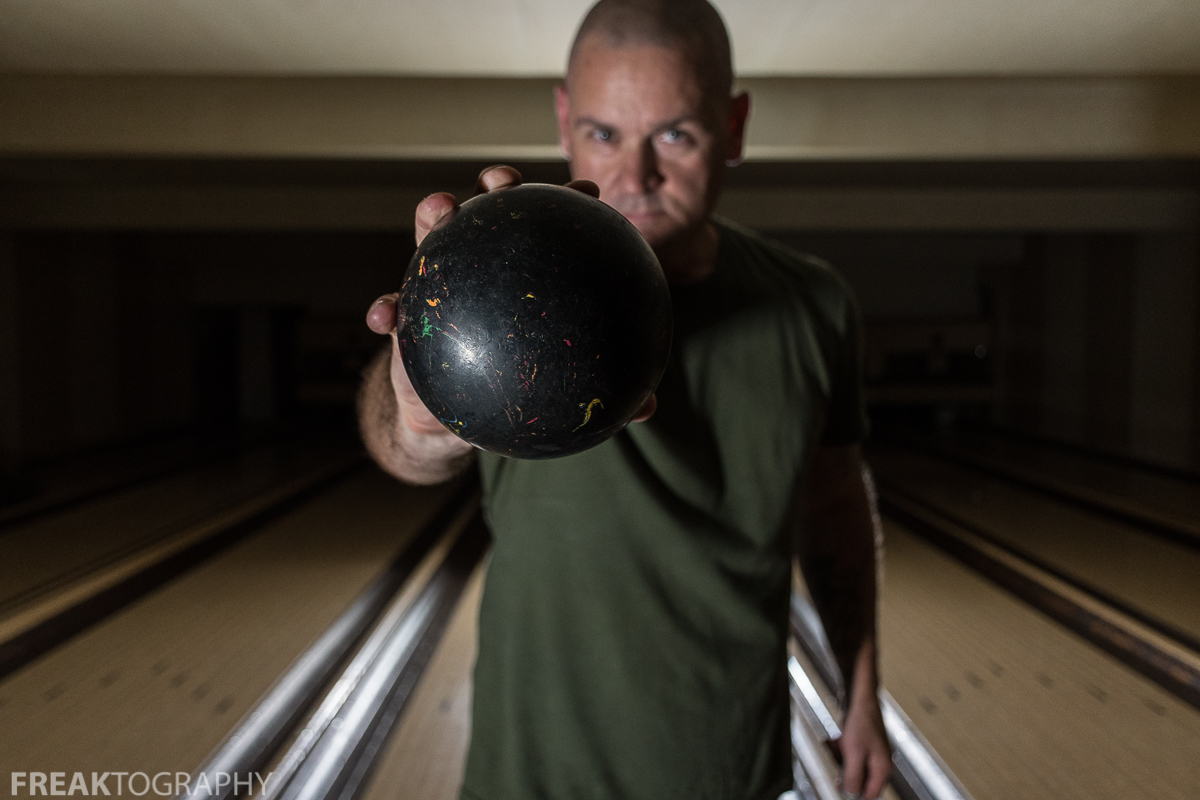 There are many more photos to see on my website for those who are interested
BUT WE'RE NOT DONE!
You see, after our initial discovery and explore, I went home and started doing some research on the bowling alley and I found an engagement shoot that was done here when it was still open.
Now, anyone who knows RiddimRyder and I, or at least follows us knows that we are a) not shy and b) we fucking love taking goofy pics of eachother. So it came as no surprise after I sent these engagement photos to him that i said...."Dude, we need to go back to the bowling alley..."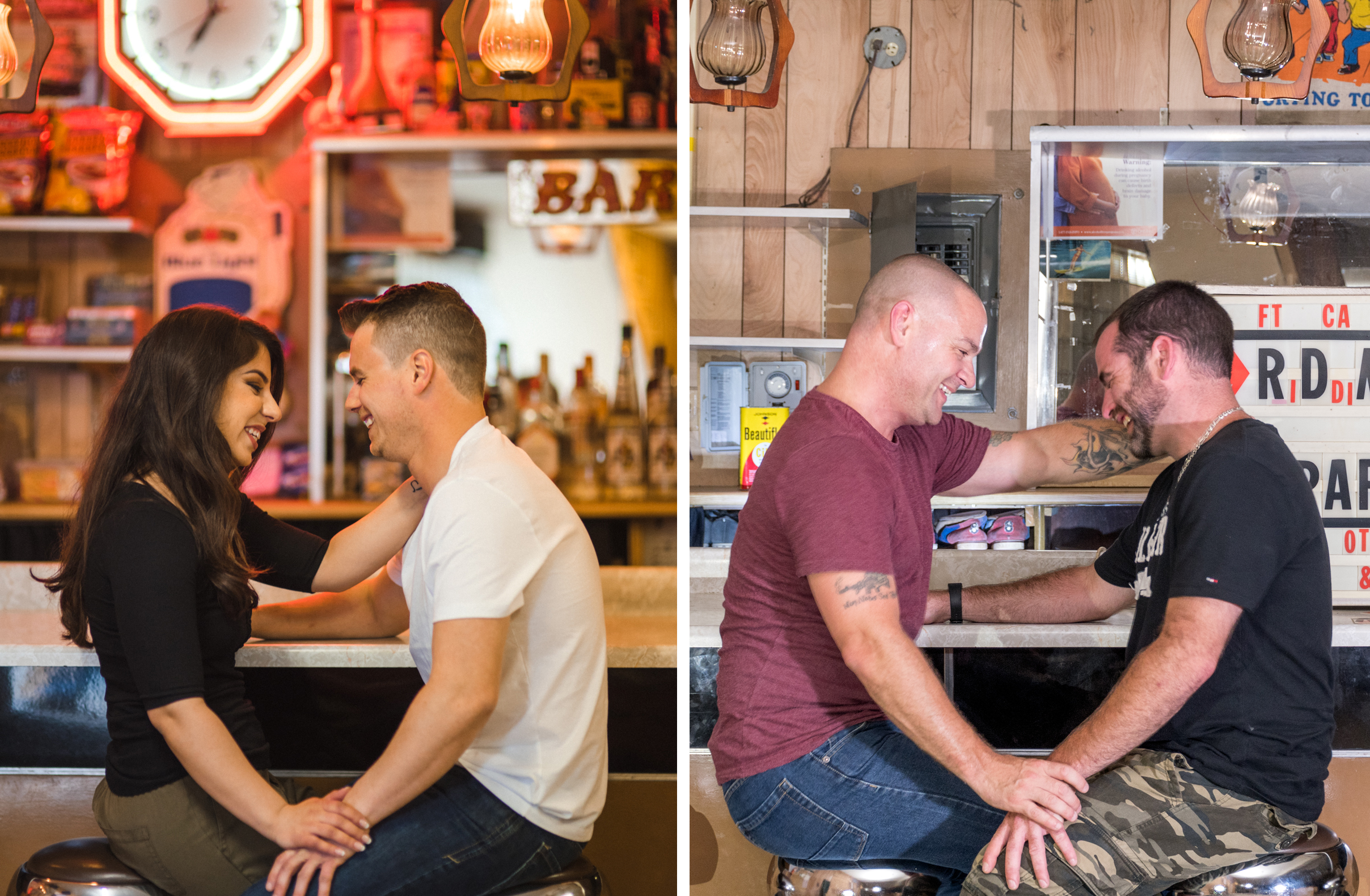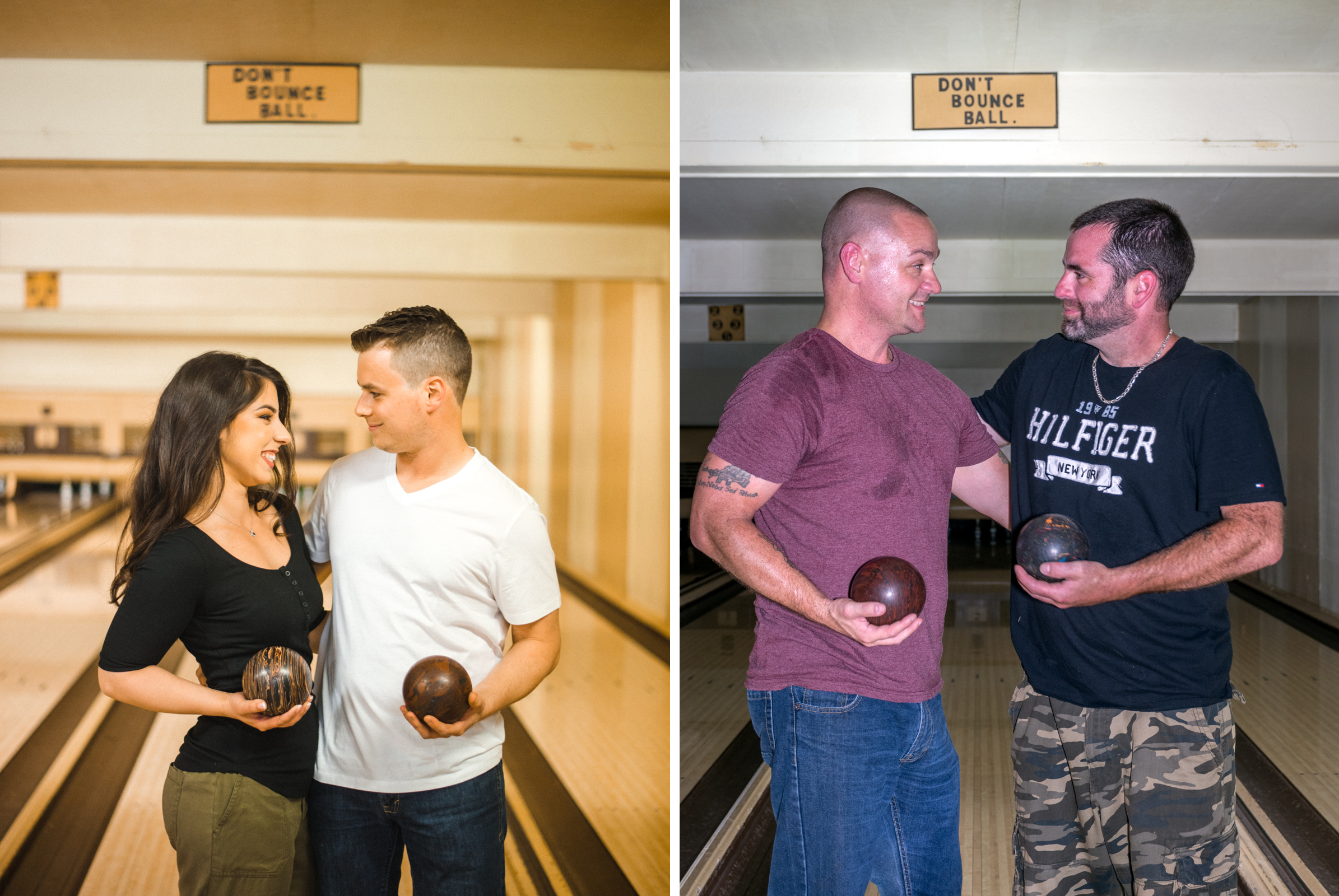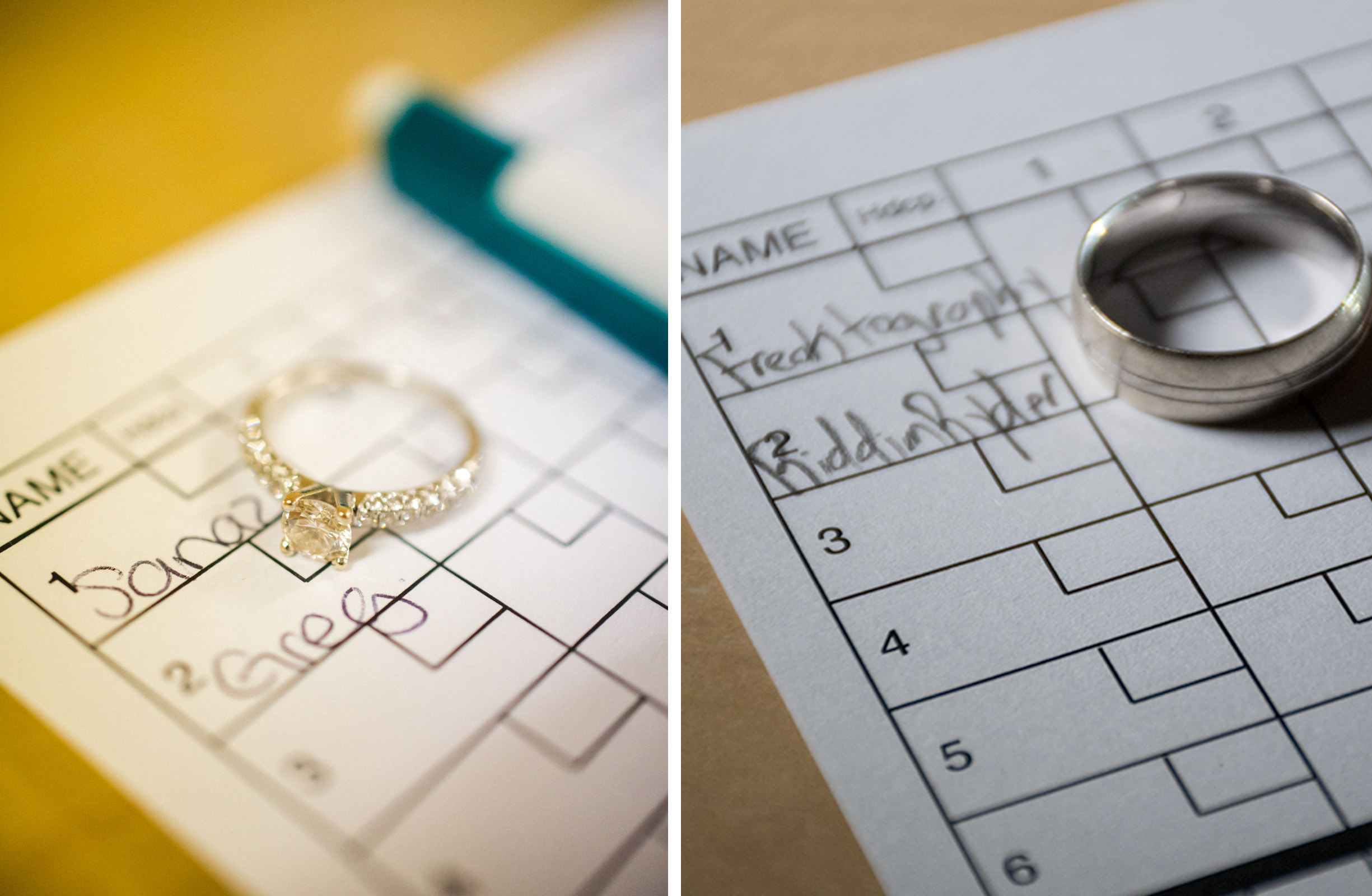 I hope you had as much fun reading this as we did shooting for it!
Thanks for looking
- Freaktography